Home
Tags
Christmas Shopping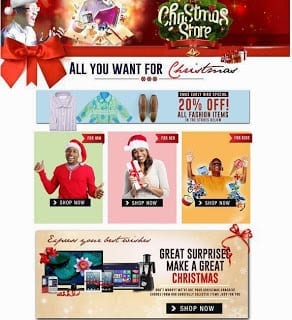 JUMIA, Nigeria's leading online shopping destination, has begun the countdown to Christmas by launching Nigeria's biggest online store for your Christmas Shopping. At the Jumia Christmas Store, you will find great deals this season. For the Best Christmas Shopping Deals Click Here Under the slogan 'All You want for Christmas' everyone can shop for stylish products at the Jumia Christmas Store for the whole family – including fashion and beauty, gadgets and electronics, home and office appliances, and others. A special section JUMIA dedicated to all the kids favorites at the best prices during this festive season. Tunde Kehinde, Co-founder Jumia Nigeria: "This is...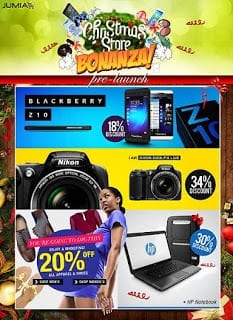 Jumia, Nigeria's leading Online Retailer is unwrapping Christmas early this year with the launch of the Jumia Christmas Gift Shop with unbeatable offers. The Jumia Christmas store is giving shoppers amazing shopping experience with sale promotion of up to 70% off on specific items. For Great Christmas Deals Click Here The Jumia Christmas Gift Shop offers discount of up to 70%. Discount available for your Christmas shopping ranges from 25% to 70%. You will find great Christmas deals on Laptops, Mobile Phones, TVs, Gaming Consoles, and many more items. You may also be interested on Jumia Black Friday Deals. Shoppers can take advantage of...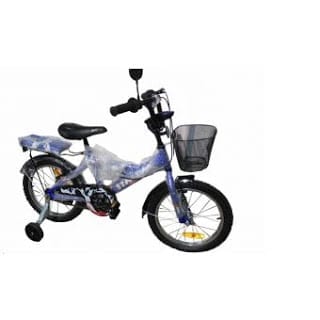 Are you looking for Toys and Gifts for your child or children? This article will suggest a few gifts that would make your kid happy. These toys and gifts are fun for your child, but at the same time help him or her develop mentally and physically. However, because we are a tech blog our suggestions may be biased towards certain kinds of toys and gifts. To checkout available toys for your kids, View this Page We will not be naming specific products, but will offer generic ideas that will help you pick the perfect toys or gifts for your...