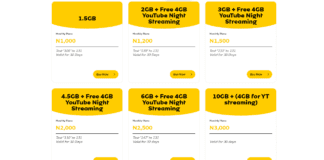 MTN have once again revamped its 1,000 Naira data plan. Now for 1000 NGN MTN offers 24/7 30-day 1.5GB internet browsing data bundle, as part of its offerings for affordable 24/7 internet access. However, Glo mobile offers the most generous, N1,000 monthly internet browsing bundle. This data plan began life a long time ago with 100MB data allowance, then going to 200MB, and 260MB, before this big increase to 1.5GB. MTN also has a weekly internet browsing bundle (limited to 750MB with an additional 750MB bonus data) going for 500 Naira and a daily internet browsing plan (limited to 100MB)...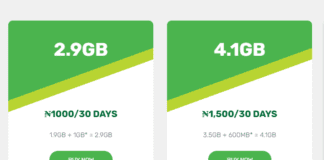 Cheap Internet browsing packages provide affordable internet access to users who require the privacy and convenience that having a personal network connection affords at a reasonable price. A number of Nigerian network operators now offer internet data plans targeted at entry level users and consumers who are cost sensitive. In this document we will review cheap internet browsing packages in Nigeria. If you are tired of the cat and mouse game that goes with using free internet browsing cheats and you want reliable, cheap and legal internet browsing, you will find some of these data plans useful at least for...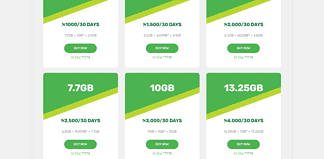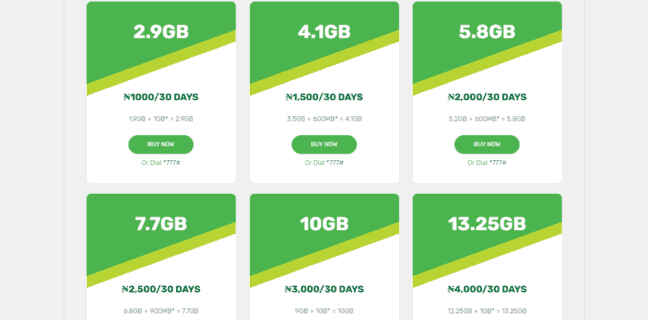 Glo mobile offers high-speed 3G and 4G internet services to its customers across Nigeria. Glo Data Plan has some of the best priced data plans. In the past Glo got poor rating due to poor internet services, but in the last couple of months service from the Nigerian Mobile brand has improved. Here we share latest Glo Data Plan their prices and subscription codes. Glo Data Plans are very affordable with flexible internet browsing plans. Glo Internet Packages ranges from always on 30-day packages to bundled hour internet packages and so on. The Mobile Network offers 4G LTE. However, Glo Mobile's...