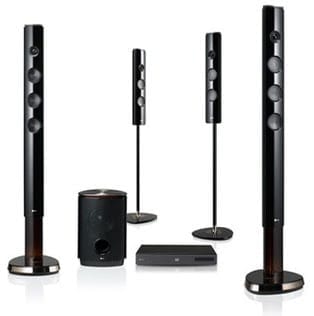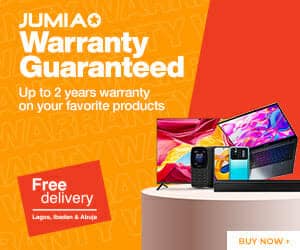 A home theater consists of a widescreen television, a DVD player and a surround sound system. In order to get the best from your home theater system you must make the right choices when buying your system. With the large quantity of home theater components out their, each promising a wide range of features it is very challenging choosing home theater components.
Where to Buy Home Theatres
Jumia.com.ngfrom ₦19,500.00 Buy Now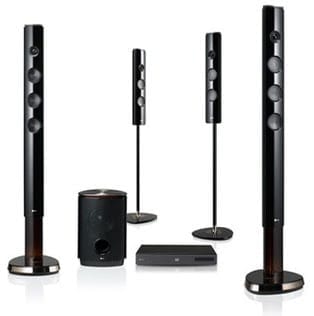 You have different options when buying your home theater system. One option is to buy all the components together. Another option is to buy components one at a time. The second option is great for those who already have some of the components. For example if you already have a wide screen television and a DVD player, all you need to invest in is the surround sound system.
The following will summarize some important considerations when buying your home theater.
BUYING IT ALL TOGETHER
It is a great idea to buy your home theater system as a unit, especially if you have not invested in any of the component before. However, most (if not all) home theater systems are marketed without the widescreen TV. These systems are called home theater sound systems (entertainment systems) and usually (but not always) consists of a DVD player and the surround sound system.
The implication of this is that you will buy your wide screen television as a separate component. If you are buying a home theater without a DVD player or Blu-ray player, then you need to buy it separately.
When buying your home theater as an all in one component it is important to evaluate each component and make sure it meets your needs. Buying your home theater with all components together is always better.
Some good all in one home theater systems include Samsung HT-D453K, Samsung HT-D6750, and LG 806PH home theater.
You may decide to build your home theater by buying each component separately.
BUYING A WIDE SCREEN TELEVISION
The widescreen televisions are the most expensive component of a home theater system. There are so many televisions in market today, but to get the best from your home theater experience you must have a widescreen TV.
A widescreen does not necessary mean a large screen. What really makes a television wide screen is its aspect ratio. The aspect ratio of a TV is the ratio of screen length to screen height.
The aspect ratio of a widescreen television is 16:9. The simple way of recognizing a wide screen television is to observe the screen. Widescreens look more rectangular than that of a conventional television, which looks like a square with an aspect ratio of 4:3. 16:9 aspect ratio of a wide screen television is adapted to the way the human eye views objects.
There are two types of televisions available today. They are:
Flat-Panel Television
Flat-panel televisions are slim televisions that use digital technology for displaying image. Some of these flat-panel TVs are so slim that they can be hung on a wall.
Most flat-panel televisions are made from one of two competing technologies. Liquid crystal display (LCD) or plasma display technologies.
While LCD television dominate the market at screen sizes of 42 inches and below, the plasma television dominate the flat-panel TV market at screen sizes of 40 inches and above. Most plasma/LCD televisions are widescreen.
Note that LED TVs and 3D TVs are just types of LCD TVs, just a bit more advanced.
Projection Television
All televisions of yester years were projection TVs. They are a lot bulkier and fatter than flat-panel television. However, with advancement in technology these TVs are getting slimmer.
Cathode Ray Tube (CRT) Rear Projection Television
Most televisions of the past and of this category were CRT televisions. CRT televisions are known for their affordability. They are also the most popular televisions in Nigeria.
LCD Rear Projection Television
LCD rear projection television offers a deal of a slimmer television without sacrificing screen size.
To get the best out of your widescreen television/home theater, you should choose a television with full high definition (HD) capability. In addition, choose a widescreen television with a wide variety of inputs, RF, AV, DVI, DA, HDMI, etc.
BUYING A DVD PLAYER OR BLU-RAY PLAYER
DVD players are no longer expensive. With less than 7,000 Naira ($45) you can buy a good DVD player. Blu-Ray Players are a lot more expensive at arround 22,000 Naira.
Ensure that the DVD player has progressive scan capability at least or high definition (HD) capability which is the Holy Grail. Choosing a DVD player with either or both of these, capabilities will give you high quality pictures and sound that you expect from your home theater.
A DVD player that can play multiple formats is also a good choice. Look for a DVD player with the capability to play the following formats, VCD, mp3, JPEG, audio CD, etc.
A combo DVD player, that is a DVD player that can playback both DVD and VHS tapes, is also a great choice although it is more expensive. Buying a combo multi format DVD player is very advisable if you live in a country like Nigeria were movie distribution is still done mostly on VCD and VHS.
Dolby digital sound format should also be considered as a great sound system for movies.
BUYING THE SURROUND SOUND SYSTEM
Once you have chosen the right widescreen television and DVD player choosing a surround sound system is simple. Choose a surround sound system with 5 or more speakers. If you do not have a DVD player it is a good choice to buy a surround sound system that comes with a DVD player.
Test the surround sound system and ensure it can deliver high quality sound. Also ensure that the system can support the outputs and inputs of your widescreen television and DVD player.
Related Topics:
Paschal Okafor
is
NaijaTechGuide Team Lead
. The article
How to Buy a Home Theater System
was written by . The article was last modified:
November 7th, 2021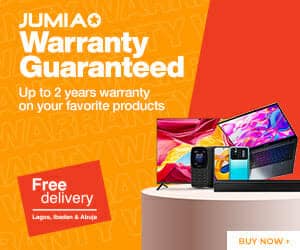 NaijaTechGuide may receive financial compensation for products/services purchased through affiliate links on this site. See
full Affiliate Disclosure Here