Find tips on gifts to buy for loved ones this Xmas.
Mobile phones are always great Xmas gifts
A new mobile phone for your loved ones is always a great Xmas gift. There are various classes of mobile phone in the market today. If you intend buying a new mobile phone as an Xmas gift ensure that the mobile phone is higher in class to what the person currently has.
Some high-end mobile phones, that can make your Xmas list include
---
oraimo's All New FreePods 3 Launches
For Details of the EarPod, Click Here
Now Available
---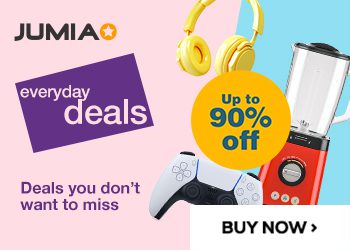 Samsung G800: GSM 2G – 3.5G, HSDPA, media player, 3x optical zoom camera

Samsung D880 Duos: GSM 2G – 2.75G, Dual SIM, GPRS, EDGE

Samsung Omnia: GSM 2G – 3.5G, GPRS, EDGE, HSDPA, media player, camera, GPS

Samsung L700: GSM 2G – 3G, GPRS, EDGE, media player, camera
ZTE-F912 for mobile TV, DSTV mobile from MTN: 2G – 3.5G, DVB-H, HSDPA, media player, camera
Motorola KRZR K1: GSM 2G – 2.75G, GPRS, EDGE, media player, camera
Motorola Moto Q: CDMA EVDO from Visafone
Nokia 6275: CDMA from Visafone
Middle range mobile phones that can make great Xmas gifts include:
Samsung B130T
Motorola SLVR L6
Huawei C2860: CDMA from Visafone
Nokia 2505: CDMA from Visafone
Huawei C2299: CDMA from Visafone
Some budget mobile phones that can make great Xmas gifts include:
Samsung C140
Haier D200 from Visafone
Nokia 1265 from Visafone
Well if you are working with a tight budget this Xmas, say less than 3,000 Naira, then you need to go for cheap phones carried by some mobile operators. Visafone have a number of cheap phones costing less than N2,500 that can make great Xmas gifts. Some of them include Haier C2001, Huawei C2802, and Haier C2001. These phones are all 65k colour display.
Zain and Starcomms also have cheap phones that can make good Xmas gifts. For example ZTE A61 costs N1,700 with Zain SIM and N150 free airtime and can make a great Xmas gift for someone who have never owned a mobile phone before.
Improve Child's learning capacity this Xmas with Kids PC
If you have kids in primary school, an electronic learning computer can make a great Xmas gift. These learning PCs are designed for kids between 3 – 12 years and include activities to help improve your kids learning.
One place to look for Kids PC this Xmas is at Electronic Learning Systems elsemedia. Elsemedia promote Vtech branded Kids computer in Nigeria.
Vtech computer contain activities to help your child learn English, French, Maths & Logic, Science, Music and so on.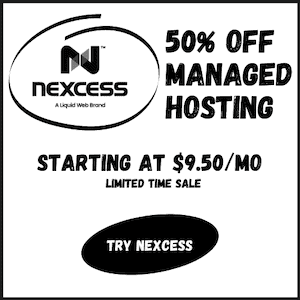 If you are looking for an Xmas gift that will have long lasting impact on your Kids buy a Kids computer.
Laptop or Desktop PC for Xmas
If you have students in your home, a computer can make a good Xmas gift. Computer skills are now required for effective learning, so buy a computer as an Xmas gift for the whole house.
Mind you, PCs are not meant for only students but for everybody. Hence, everyone in the family will benefit from a PC at home.
You have a desktop or laptop computer to choose from this Xmas. Laptop PCs are more expensive than desktop PCs, but come with the added advantage of mobility. If you want to carry your computer around then a laptop may be worth the higher price. Note however that Laptops are more expensive to upgrade and maintain.
You can also choose between a new branded, an assembled (cloned) or a Used (Tokunbo) computer for Xmas gifts. Used and assembled computers are cheaper but if you want to enjoy latest IT technologies, we advise that you pay the higher price for a new branded PC. If however you cannot buy a new branded computer we advice you buy cloned or used PC as any computer is better than no computer.
Price of good used desktop computers vary from N17,000 to N50,000 depending on features. An assembled desktop PC cost between N35,000 and N70,000 depending on features.
New branded desktop PC costs between N65,000 to up to N160,000 depending on features. Price of new Laptop PCs range from N85,000 to up to N350,000 depending on specification.
Brands to choose from range from local brands like Omatek, and Zinox to international brands like IBM Lenovo, Dell, Gateway, HP, Toshiba, acer, and so on.
Some Desktop PCs that can make good Xmas gifts include:
Dell Optiplex 330 DT
Acer Aspire SA90
Dell Vostro 200 DT
HP DX 7400 MT
Acer Veriton M460
HP DC 5700 SFF
Some Laptop PCs that can make good Xmas gifts include:
HP Pavilion DV6664en
Acer Aspire 5310
Dell Inspiron 1525
HP Pavillion DV6536en
Acer Aspire 4720
IBM Lenovo N 200
Toshiba Satellite Pro L40
Dell XPS M1330
Dell Latitude D630
Nigerian banks also offer consumer financing for PC purchase so talk with your bank to see whether you are qualified for such services this Xmas. Consumer financing allows you to own an item of your choice by simply paying a percentage down payment (usually 10%), the balance is off set via monthly instalment for between 12 to 24 months.
to be continued
A media player can make this Xmas memorable for the one you love
portable digital camera can make great Xmas gifts
A car is not out of place as an Xmas gift
Related Topics