Looking for toys idea for your kids this Christmas? We will give you some ideas here. Here are some of the best toys for kids this Christmas.
What are you buying for your kids and young ones this Christmas? I'm sure you have already made plans for clothes, shoes, watch, sunshades and their likes. But, what about toys? What will Junior and/or Janet be playing with this Christmas? Hopefully, your plan is not to leave them wasting away on Nollywood movies.
In this article, I will recommend a few toys that will keep your kids productively occupied this Christmas. Since this is a tech blog, my recommendations will focus on tech driven educational toys that could improve your child's learning ability. Your child can be having fun and learning at the same time.
At age eight a child has learnt a huge chunk of all he/she needs to know in life. So, a few thousand Naira you spend buying good educational toys for your kids today will be more effective than the millions of Naira you will have to spend sending an 'olodo' to university several years from now.
Lego Building/Construction Toy Set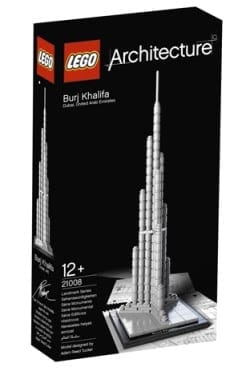 Lego is a popular construction/building set for kids, teenagers, and even adults. Lego features bricks that your kid can use to build different structural/architectural designs. Lego comes in different packages with each package part of a range that focuses on a theme.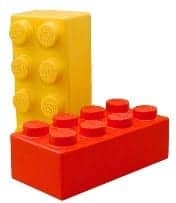 For example, there is an airport building set that comes with construction bricks for building airport structures like airplanes and helicopter.
There is even one dedicated on Burj Khalifa, the world's tallest building, featuring construction bricks that will enable your kid build a replica of the world's tallest building.
Lego sets are educational toys that will enable your child develop learning skills that he/she will need much later in life. Note that Lego sets, like most toys for kids, have age specifications.
So, before you buy check for the recommended age for the Lego set. This is normally written on the packaging. Price of Lego Sets for kids can be as low as ₦7,000 or as high as ₦100,000 depending on the theme. To see options available, view this page.
Kid's Educational Laptop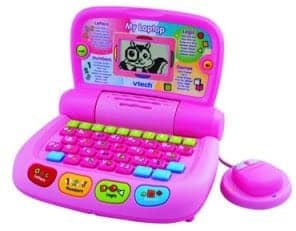 We are living in the world of computers. Computer skills are very essential today and will even be more so in future. So, why don't you start preparing your kid this Christmas with an educational laptop for kids.
In addition to introducing computer skill to your kid, these educational laptops come with fun activities and games that will enable your kid learn letters, words, math, logic, and science.
Educational laptops for kids may also feature memory challenges and strategy games that will help improve the learning capacity of your kid. Educational laptops are available for kids as young as 6 months to up to 8 years and above.
When buying, ensure you buy the one recommended for the age group of your kid. Most educational laptops sold in Nigeria are made by VTECH and price starts at around ₦9,500 for baby laptop. To see options available, view this page.
Evo Quad Electric Bike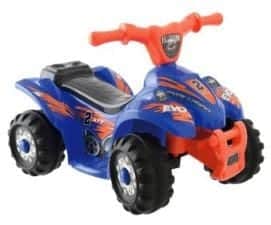 Your kid can have fun this Christmas on this battery powered four-wheeled bike. He can ride around the house. The speed is not that fast (just 3km/hr max) so you do not have to worry about over speeding.
The battery is rechargeable. The Evo Quad Electric Bike is designed for boy between the ages of 3 and 4.
Kidizoom Camera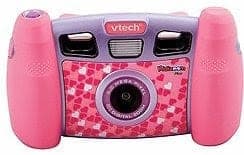 This toy will turn your kid into the photographer of the family. He/She can take photos and edit the photos as well as add effects to the photo. The camera can also shoots video.
The Kidizoom camera can store up to 500 photos or more and is recommended for kids between the ages of 3 and 8. This camera can unlock the creativity in your child, so get one this Christmas.
Compare Prices
$49.45
$69.99
in stock
7 new from $49.45
2 used from $36.73
as of 26th September 2023 12:14 am
$56.97
$79.99
in stock
8 used from $29.11
as of 26th September 2023 12:14 am
$65.64
$84.99
in stock
5 new from $65.64
1 used from $39.53
as of 26th September 2023 12:14 am
Interactive Books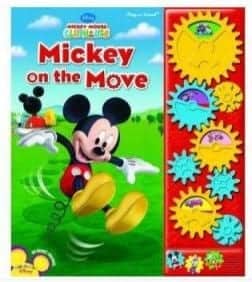 Reading need not be boring. Interactive books are engaging story books and song/sound books. The books can read themselves and features sounds, sing along songs, and colourful illustration to make reading fun for kids.
Interactive books are often based characters that kid's love like Mickey Mouse and friends and Sesame street characters, making them a lot more fun.
There lots of toys available this season, you can checkout local stores and online stores in Nigeria for more. These are just a few suggestions. When buying toys, make sure you buy one intended for his/her age.
Also note that some toys are targeted at boys or girls. It is also important to teach the child how to use the toy right. Do not expect him to figure it out, parental guidance is important. Monitor them and as much as possible play along with him.
More Shopping Articles
Paschal Okafor
is
NaijaTechGuide Team Lead
. The article
Best Toys for Kids – Christmas 2021
was written by . The article was last modified:
December 20th, 2021