Are you looking for Toys and Gifts for your child or children? This article will suggest a few gifts that would make your kid happy. These toys and gifts are fun for your child, but at the same time help him or her develop mentally and physically. However, because we are a tech blog our suggestions may be biased towards certain kinds of toys and gifts. To checkout available toys for your kids, View this Page
We will not be naming specific products, but will offer generic ideas that will help you pick the perfect toys or gifts for your child.
Here are some of the best toys to buy for your kids in Christmas 2022:
1. Bicycle / Tricycle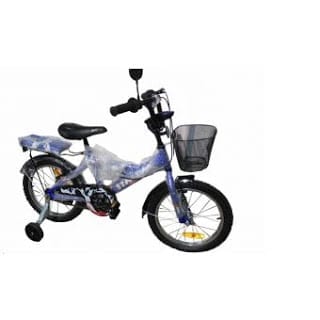 If you have the space, a bicycle will be a cool gift for your child. Bicycles are fun to ride and your child can enjoy fresh air while exercising the muscles. With a bicycle, a child can burn all those excess calories that kids love to consume as well as develop fitness.
Biking is a healthy outdoor activity for your child. As early as four a child is old enough to ride a bicycle. However, when buying a bike check the recommended age range and ensure your child is within the range. Bicycles for kids age 4 to 8 costs from 29,000 Naira in Nigeria. Balance bicycles and tricycles can be bought for kids younger than 4 for as low as 17,000 Naira.
It is also a good idea to buy safety accessories like helmet to protect the child. Some bicycles will come bundled with safety accessories. To see options available, view this page.
2. Scooters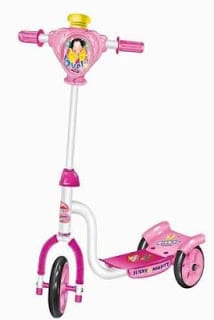 Riding a scooter is another healthy outdoor activity for kids. It is not as good as the bicycle, but kids can start riding scooters at a younger age.
Scooters are fun and a great way to burn calories and keep fit. Like in bicycles, make sure you buy a scooter made for the age range of your child.
Prices starts at around 17,500 Naira. Safety accessories are also recommended for scooters. For options available, view this page.
3. Educational Laptops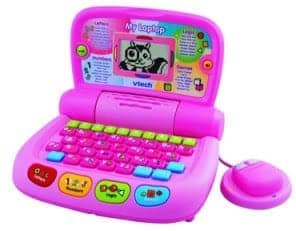 Educational Laptops will help your kid acquire one of the most important skills required in today's world. Educational Laptops are not just about computer skills they are packed with fun activities and games that will enable your children learn letters, words, math, logic, and science.
VTech Educational Laptops are popular in Nigeria. Educational laptops are available for kids as young as 6 months to up to 8 years and above with price starting at around 8,500 Naira for baby laptops. To see options available, view this page.
4. Kids Learning Sets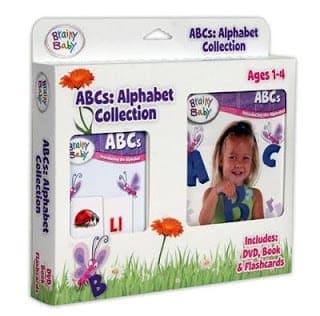 Learning sets are foundational toys that teach kids in a fun way basic skill they will need in future. There are learning sets for counting numbers, identifying alphabets, identifying shapes and colours, arts, identifying animals, learning languages, and for building and construction.
Learning sets are recommended for kids between the ages of 1 and 4 years. They often require parental guidance. So, be ready to put in your own time. To see options available, view this page.
5. Portable Gaming Consoles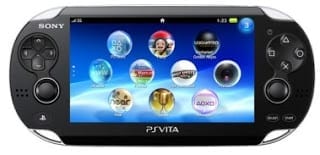 Portable Gaming consoles (handheld consoles) are exciting gifts for kids. It can keep them occupied for hours. Handheld gaming consoles will require games. Like in movies, games are rated. Buy only games rated for your child.
For example games rated E are for everyone and are recommended for kids. There is also E 10+ for kids ten years and above and T for teenagers.
Sony and Nintendo are the best known brands of handheld gaming consoles in Nigeria. The cheapest Sony handheld gaming console is the Sony PSP E1000 at around 15,000 Naira.
Sony PSP 2000, Sony PSP 3000, and the latest Sony PlayStation Vita are also available in Nigeria. Nintendo DS Lite, Nintendo 3Ds, and Nintendo DSi XL are available in Nigeria. To see options available, view this page.
6. Video Games Consoles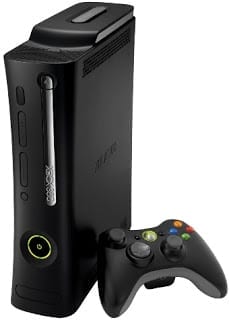 While handheld games can be played and enjoyed by one person. Video games consoles let more people in on the action. Most modern video games consoles support multi-player gaming and feature fun games that the whole family can participate in.
Nintendo Wii is noted for its fun and easy sports, exercise, and dance games while the Microsoft Xbox 360 and Sony PS3 offer better graphics and more power for all your family entertainment. Sony PS4 is now available in Nigeria.
You can also checkout the more recent Sony PS5, Sony PS5 Digital Edition, XBox Series X, and XBox Series S.
Like handheld games, game titles for video games are rated and come with different classifications. Buy games rated E for your kids. To see options available, view this page.
That is our suggestion of gifts and toys for your children this Christmas.
More Shopping Articles
Paschal Okafor
is
NaijaTechGuide Team Lead
. The article
Best Toys and Gifts for Children – Christmas 2022
was written by . The article was last modified:
December 16th, 2022