Did you know that an estimated 36 billion records were exposed due to data breaches in 2020 alone?
Did you know that cybercrime costs organizations $2.9 million every minute?
Still not taking cybersecurity seriously?
Data breaches and hacks are not a joke. If you have neglected to place security measures to prevent them, you might be in big trouble.
Here, we have put together a checklist of nine cybersecurity measures that your business needs to follow. Dive in to learn more.
1. Have a Cybersecurity Plan in Place
If you are a small or medium-sized company having a team of cybersecurity experts can be a far-fetched plan. But then, compromising on cybersecurity is unthinkable. This is where you can go looking for inspiration.
NERC CIP, a nonprofit corporation, has one of the finest cybersecurity guidelines including categorization to recovery plans. NERC CIP was originally established to put in a baseline of security measures to protect the bulk power system in Northern America. Their cybersecurity system was so successful, it became a standard for cybersecurity.
This is why ICS vendors make sure that they provide security products that meet the standards of NERC CIP. They also ensure that their products are up to date and can combat the latest cybersecurity threats. If you're not sure how to start with your cybersecurity plans, getting a professional like them can be a great investment.
2. Knowledge is Your Best Asset
Having cybersecurity protocols in place and not educating your employees about it helps no one.
Your employees connect to your database with various devices and backup their data to different cloud services.
Hackers might need just one click on a phishing email from one of your employees, and then boom, they have access to your database. This is not your employee's fault. They might not even know what a phishing email is.
- Advertisement -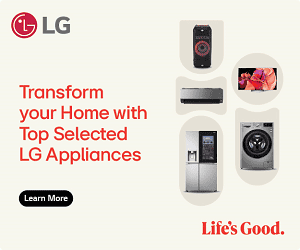 Phishing is a form of hacking where the hacker sends an email or a text posing as a legitimate institute. When you click on the link inside the email, they lure you to provide sensitive information. Using proxy services can help to a great extent here. Companies who are in the online world scraping for content can mask their IP and surf anonymously. In this way, hackers can't get any information on the company to launch a phishing attack.
Every employee must know to differentiate a phishing email from a legitimate email.
Make sure your employee knows the company's Acceptable Electronic Use (AEU) protocols.
When they Bring Your Own Device (BYOD), make sure the IT department verifies the device for any potential virus that may harm your database.
Inform your employees of the cloud services you trust and sync their data to only those cloud storage.
STOP. THINK. CONNECT.™ is one of the government resources that provide high-quality free training for employees on cyber security.
3. Backup Everything
If all your data are stored only locally, then you can be in big trouble.
One small data breach event and every critical piece of information that helps run your business might be lost forever.
Backing up your data can protect you from ransomware attacks as well. Ransomware attacks are cybercrimes where the hackers encrypt your data and demand exorbitant amounts of money from you to decrypt it.
WannaCry Ransomware attack was a ransomware attack where the hackers demanded $300 – $600 to decrypt. Estimates suggest that about 200,000 devices were affected. This led to millions or even billions of dollars of damages.
This could happen to you too. This is why it is essential to have a backup of your precious information.
Make sure to select a reliable cloud storage service and have copies of your existing data.
In the event of a data breach, you can use the backup data to get back on your feet. The IT professionals can help salvage the damages incurred in the meantime.
4. Password Protection and Multi-Factor Authentication
A lot of us create one complex password, memorize it, and use it everywhere. Is it safe? Definitely not.
Hackers now possess complex algorithms that can correctly guess any complex password we might come up with.
The only way to truly safeguard yourself is to create a unique password and change it once every few weeks. Having a multi-factor authentication system in place can be an added layer of advantage.
You must be familiar with the process of trying to log in to your account, and it asks you for a One Time Password (OTP). This OTP will be received on an entirely different device. And once you enter the OTP, your log-in will be successful. This is an example of two-factor authentication.
Integrating a third device into your login process adds a layer of protection to your data.
5. Invest in Anti-Malware Software
Even the most skilful, tech-savvy employees can unintentionally become prey to craftily written phishing emails. This is where having an extra layer of protection cannot hurt.
Having anti-malware software can sound like a no-brainer. But they are your most outstanding defense against phishing emails. Phishing emails are used by hackers to access your login credentials.
Hackers usually possess an arsenal of weapons such as traditional viruses, boot sector viruses, ransomware, spyware, and so on. You cannot manually monitor and prevent attacks from all these weapons. The good thing is, anti-malware contains defense mechanisms against a lot of these thus making your life easier.
6. Safe and Secure Wi-Fi
Does your company have a stable, secure Wi-fi network in place?
If you say yes, then great!
But is that all you need? Nope!
It is not enough to have secure Wi-fi at your company. Your employees need to have a secure Wifi network at home as well.
A hacker can hack into your employee's remote Wi-fi and can quickly gain access to your company's mainframe within weeks. It is as easy as that.
Your employee's safety is your safety. The only way to truly protect your company is to educate your employees on the importance of having secure Wifi.
If some of your employees are remote workers, make sure they log in to your server using VPN. Doing your research and identifying a VPN you can trust will help you in the long run.
7. Think Twice before Clicking on a Link
Accidentally clicking on pop-ups and links might make you a victim of a phishing attempt.
Phishing is one of the significant ways in which ransomware attacks take place. Not to mention that it may very well lead to identity theft.
Employ email authentication technologies to block these spam messages. In these cases, the emails will be stored separately in a quarantine folder, and you will receive a notification. From the quarantine folder, you can sort out these emails later on.
Also, have your employees contact higher authorities in the event of receiving emails such as these.
8. Be Up-to-Date
Every plug-in and every software you possess are only good as long as they are updated to their latest versions.
Every time your company sends you an update, do not overthink it. Just update it immediately.
An update is not just about new features and exciting new updates. It is also a means to protect you from software vulnerabilities. Hackers love security breaches. When they see a hole in your software security, they exploit it. An update can help patch up these software vulnerabilities and protect you better.
80% of hacks happen because of the usage of outdated software, according to the UK's National Cyber Security Centre. Do not fall prey to this common mistake and update your software regularly.
9. Know Your Company
Think about your company.
What would be most valuable to a hacker?
What assets do you need to protect with your life?
Increase safety measures placed on these data, and restrict access to employees who do not require them. Give access to these data only to relevant people. This way, you can easily keep track of the activities that take place with this data.
Keep track of the people who can tap into this database. Monitor any suspicious activity or log-ins from unauthorized sources. Back up this information into external hard drives.
It is better to be safe than sorry.
Final Thoughts
Not dedicating a specific amount of time and effort against cyber security attacks is the biggest mistake a company can make. Losing data due to cyberattacks can be devastating for a company. Not to mention, it is also very expensive to recover from such an attack.
We hope this article helps you keep your company data from predators and hackers.
Tell us in the comments below what other cybersecurity measures you use in your company.
Related Topics
Paschal Okafor
is
NaijaTechGuide Team Lead
. The article
9 Cyber Security Practices Every Business Must Follow
was written by . The article was last modified:
September 30th, 2021