More than 3 million cybersecurity jobs will go unfilled by just 2021, according to analysts. Data regarding the notorious skills gap further supports that as it shows an increase in cybersecurity employees of 145% is needed as organizations face more challenges than ever when it comes to forming and staffing their cybersecurity teams.
However, even though those predictions might be feared by networks, systems, and organizations' growing attack surfaces against ever-evolving cyber-attacks, they are valuable to those seeking careers in cyber security.
The current job market is booming for cybersecurity, and these are some of the most sought-after positions:
Vulnerability Analyst/Penetration Tester
Network Architect/Engineer
Cybersecurity Consultant
Cybersecurity Engineer
Cybersecurity Analyst
Cybersecurity Administrator
This demand is not exclusive to cybersecurity professionals; an increasingly multi-layered approach to cybersecurity and secure development practices is being adopted by organizations throughout the world.
The responsibility once exclusively rests with CISOs, security engineers, and analysts have now migrated to everyone in IT: software developers, network engineers, system engineers, all of whom were normally indifferent to cybersecurity, have now been compelled to do so. Many organizations place security at the center of all their operations and push it to the start of the development process.
To propel your career, or to increase your skills, it is useful to know what cybersecurity education and information security certifications are the most sought after and respected. They are everywhere, though! Choosing which one to choose can be confusing and you shouldn't be blamed for getting lost and confused.
What is the best way to decide which certification to go for – the conventional one everyone talks about, the specialized one, or simply to find a good deal since certifications require an investment of both time and money?
Information security and cybersecurity certifications should also take current skills and expertise levels into account, as well as future career goals. Perhaps you are simply looking to add certifications to your existing skills, or maybe you are new to security and want to get started?
Here's a look at the top 5 most respected, relevant, and well-paying certifications in information security and cybersecurity. Stay tuned for a list more suited for those just entering the field from a list focusing on more advanced and higher-paying certifications.
1. Certified Information Systems Security Professional- CISSP
Salary expected: $125,466
It has been around for a long time and is considered one of the highest-earning and most respected cybersecurity credentials. The credential is highly respected because it is not vendor-specific and is backed by the International Information Systems Security Certification Consortium, known as (ISC)2.
This cybersecurity certification is mainly sought by those professionals who are interested in becoming more responsible for the management of security policies, procedures, and cybersecurity programs. To be eligible for this certification, applicants must meet some requirements.
To take the CISSP exam, you must know at least two of the (ISC)2's eight domains, or a college degree or an approved credential plus four years of knowledge.
2. Certified Information Security Manager- CISM
Salary expected: $137,058
Aiming at those who would like to demonstrate their ability to manage enterprise information security teams.
It is believed that those who earn the CISM credential will have greater career opportunities and higher earning potential. This certification is designed to solidify the position of the IT manager as a leader of an enterprise security program and demonstrates knowledge of this field, with the requirement of three years of management experience among the requirements.
A well-respected organization, ISACA, is responsible for granting this certification. These certifications are suited for security consultants, managers, auditors, system architects, CISOs, risk officers, and others with a background in security architecture, deployment, and management. It is CISM that you should earn if you would like to leave the technical side of the industry and take on a management role.
3. The GIAC Security Essentials- GSEC
Estimated expected: $79,733
Unlike other entries on this list, such as the CISSP certification, the GSEC certification isn't as advanced as others like it. SANS Institute, an organization well known for its information security credentials, issues the GIAC Security Essentials credential.
GSEC certifications are more technical, and they indicate hands-on experience in a variety of fields. The certification covers 33 topics. Security professionals are not the target audience for the certification, as you can see.
A more accurate interpretation would have shown that the individual is a technically oriented information security expert who can troubleshoot most of the issues quickly. This is an "elementary" certification, so there are no requirements; it is for individuals who are enthusiastic about information security and have some background experience as IT engineers, auditors, pen testers, security administrators, etc.
There is a clear difference between CISSP and GSEC certifications even though the two are often compared: CISSP is a managerial certification, while GSEC is a technical one. The GSEC would be a good choice if you prefer a more hands-on career path.
4. Certified Secure Software Lifecycle Professional- CSSLP
Estimated expected: $104,000
One more (ISC)2 certification on our list. And yet again, an (ISC)2 certificate makes its way to our list. Obtaining CSSLP certification is a good way to prove your AppSec skills and your understanding of security issues that happen throughout the entire software development lifecycle (SDLC).
This cert is primarily pursued by professionals in the following domains: application security professionals, application designers, software engineers, security and network professionals, as well as software developers.
There are no strict requirements, and you can obtain the certificate before gaining the required work experience, and pass the test while you gain the necessary experience. You can also hold a BA in computer science, information security, or a related field and skip one year of experience.
With CSSLP certification, candidates demonstrate their expertise in application security, vulnerability management, handling vulnerabilities during each stage of the software development lifecycle, and identifying threats that are aimed at applications. A cybersecurity certification in application security is an important cybersecurity credential to earn given the importance of application security for organizations today.
5. CISA – Certified Information Systems Auditor
Estimated expected: $104,117
Honorable mentions are just a must. CISA is a globally recognized certification program for professionals looking into the field of security auditing. Certification in auditing, controlling, and ensuring an organization's technology and systems is achieved by individuals who have proven their expertise.
ISACA CISA is recognized at the job market as a highly respected certification, and it has a catchphrase describing what it means to hold this certification – expert-level security auditor.
It is necessary to have at least five years of experience in information system auditing or security to take this test. If you pursue other noteworthy professional or academic pursuits, you may be able to reduce that requirement.
While CISA is a high-paying and high-level certification, it can also make a good entry-level certification for auditors, even if you pass the exam but haven't obtained the required work experience. By obtaining this certification, you will demonstrate your ability to plan, execute and maintain audit operations.
The Takeaway!
Cybersecurity and information security certifications are abundant, and choosing one to pursue can be daunting since they require investments of both time and money. Choose the most popular ones, or go for niche ones. In the meantime, we hope this list will be helpful for future industry professionals looking to expand their knowledge and experience.
Author Bio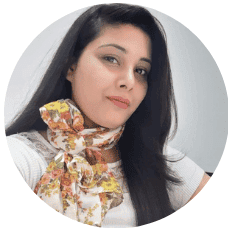 Neha Singh is the Founder & CEO of Securium Solutions with a demonstrated history of working in the information technology and services industry. She is skilled in ECSA, Vulnerability Management, Security Information and Event Management (SIEM), Management, and Business Development. She loves traveling and trekking.
Related Topics
Paschal Okafor
is
NaijaTechGuide Team Lead
. The article
Top 5 Best InfoSec and Cybersecurity Certifications to Uplift your Career
was written by . The article was last modified:
October 27th, 2021