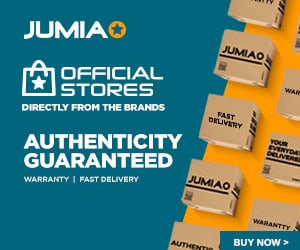 Given the reality of recent years, most work is done from home. All companies whose activities allow you to work sitting at your personal devices have switched to a remote work format. Unlike working in the office, when you switch to the home format, you are more likely to use devices for which no company service has been provided. What does this mean? The security of connected devices is the responsibility of the user, not the security officer of a particular company. This makes it imperative that you protect your digital privacy.

Considering the high chances of jeopardizing sensitive data, every employee should take care of his/her information security and that of the company. How to protect yourself online is talked about all the time. But what can you really do? 
In fact, there will be enough basic techniques that will provide basic security. Each activity is unique and requires a personal approach. The most convenient way would be to hire development team, which would take all security processes in care and would provide your company with all the security software it needs.  There are also some techniques that are generally possible to apply to every personal device. Let's talk about it in more detail in this article.
7 Ways to Protect your Digital Privacy
The elementary principle of security is the use of security software tools that will provide basic protection for personal devices. The most common problem with personal device security is the fact that confidentiality is not considered important.
Exchange of data within a company or between employees using company computers should not be allowed to occur. It is the task of each user to solve this problem themselves as quickly as possible. 
Lacking knowledge of the basics of workflow security, all employees working from home are encouraged to devote time to the issue. Study the materials below or have a professional come to your home to help you understand the basics of the processes.
Here are a few ways you can protect your digital privacy:
1. Using VPN
Statistically, almost all employees of companies use their personal insecure networks to work from home. Each device is very rarely encrypted, increasing the chances of data loss. This risk increases even more when working from cafes or using public networks. 
Using this web security tool will help you avoid serious problems and protect your network from information leaks. More often than not, using a quality VPN is a fee. For this reason, employees don't want to worry about using it.
Responsible companies should think about the consequences and provide their employees with payment for this service. No one wants to risk their data, so basic security measures will not be superfluous.
One solution is a business VPN like NordLayer will ensure access to your network is secure. It will also ensure secure access by remote workers even on public Wi-Fi. A VPN enables anonymity which helping you protect your digital privacy.
2. Ensuring email Security Software Tools
One of the elementary principles of email security is to encrypt it. Definitely, almost everyone is using spam filtering tools at this point in time. This helps but is still not 100% of the case.
Note that companies need to use tools to protect against web attacks from viruses and spam per se. But note that it's not just incoming emails that need to be secured.
Remember that if you as a company are not using the necessary tools, the risk of viruses is high. In such a case, it is quite possible to spam your customer base, which is not acceptable.  
Use encryption technologies in order to secure sensitive information transmitted within the company. Usually, this is a separate program that runs once at the start of the operating system.
3. Ensuring secure file transfer
The purpose of all PC security tools ultimately comes down to guaranteeing the security of company workflows. Just like the security of your email, tools that help you share files securely can use the principles of encryption. By using the correct services, you can provide employees with a simple and secure transfer of files both to clients and between each other. You can transfer any amount of data without worrying about its security. 
A large variety of paid programs exist for use by corporate clients. Each of them differs in the principle of payment and volume of services provided. Usually, these programs are aimed at serving companies, but there are also those that help private clients.
4. Passwords Security
No one would argue that the number of passwords exceeds our ability to remember them by heart. For this reason, most of us create repetitive passwords over and over again. This threatens not only the loss of company data but also the loss of an employee's personal data.
A typical situation: an employee creates a password identical to his personal password for a bank account, and so on. Such cases shouldn't happen in work or personal practice. 
Random password generators help to improve your privacy protection. Using the proper tools helps avoid this problem. Undoubtedly, companies can train their employees to create unique passwords, but in practice, this does not always work because of the human factor. Therefore, trust this task to programs.
5. Checking Websites for Malware
There is a fairly global security tools list of programs that help make sure that websites are safe. By visiting various resources as part of your workflow, you may or may not be exposed to a virus attack.
Having any kind of virus on your personal device will definitely not help your personal safety. Find a handy free tool to check website security and make a habit of using it. 
Your work or personal time will be much safer if you avoid dangerous web pages. 
6. Using a Browser Extensions
A variety of extensions help you achieve personal and corporate security. You can aim to block ads, avoid the chance of running dangerous programs, block accidental data collection from your personal device.
We can fully manage your extensions and disable them when you don't need them. Extensions can provide some services for free. You can also buy paid packages in case you need this tool for corporate use.
7. Antivirus Software
The last and the most obvious tool in the fight for personal security is an antivirus. This program every user thinks it is necessary to have on his personal computer. No one will argue with the obvious usefulness of antivirus programs.
The only thing that will depend on you is to provide the correct settings of the program. As a rule, you do this once at the time of installation. From then on, you are free to enjoy an increased percentage of your personal data security and protect your digital privacy.
Personal Device Security is as much important for work Processes as it is important for your Mental Health Safety
Everyone's mistake is to believe that no one needs your data. Even if you are not a big business person, your data is still valuable to unscrupulous people. Every time you ignore personal security while using your devices, you risk losing a number of pieces of data.
Such data may include your personal account bank passwords, files of informational value, company data, and data of the company for which you work remotely from home.
We are sure that you should make an effort and look into the possibilities of the best cyber security tools in order to increase the percentage of your device protection. Take a look at a list like this and choose the best for you. 
Remember that working from home will remain relevant for a long time. So make sure you protect your personal devices as well as protect your digital privacy. Psychologists tell us that because of the unintentional loss of corporate data, many employees need follow-up therapy.
This can be avoided by taking care of yourself beforehand. Contact the company you work with so that they can provide you with the necessary security tools. 
Basic tools also work great together, even when you're not paying for services. Find a great combination of tools for yourself and spend a few hours setting them up. Enjoy the positive results at the end of the story.
Related Topics
Paschal Okafor
is
NaijaTechGuide Team Lead
. The article
How to Protect your Digital Privacy
was written by . The article was last modified:
September 23rd, 2022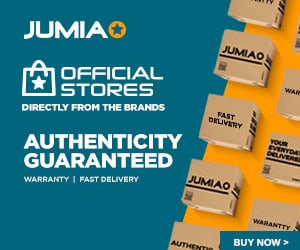 NaijaTechGuide may receive financial compensation for products/services purchased through affiliate links on this site. See
full Affiliate Disclosure Here