If you're looking for a way to protect your online privacy and security, then a Virtual Private Network (VPN) may be just the solution you need.
A VPN is a powerful tool that can help you protect your data and identity from hackers, government surveillance and data collection companies. It also gives you access to geo-restricted content, allowing you to browse the web from any location.
In this article, you'll find out everything you need to know about VPNs and how they work, including their benefits, drawbacks, and how to choose the right one for your needs. So, if you're ready to learn more about VPNs, read on!
VPNs or Virtual Private Networks are useful in a number of ways.
The main reason they are used around the world is that the best VPN services allow you to see content that's blocked in your area.
Whether that's to overcome state censorship or to triple the size of your Netflix catalog.
VPNs will also hide your online browsing history from your ISP and hide your public IP address from the site you are visiting.
If you are concerned about who can see what you're doing online, a VPN's the solution.
Let's go through what you need to consider to get the best VPN for Windows or any other operating system.
How Do VPNs Work?
A VPN has two main parts. There's the VPN client, which is software that you install on your PC, and there's the VPN server.
The client routes all your traffic to the server through an encrypted tunnel before the server sends it on to its final destination.
Without a VPN, when you type www.website.com into the URL bar at the top of your browser, your ISP routes your traffic directly to that site. There's nothing inherently wrong with this, but it does mean that your ISP knows what you're doing online and the site you're visiting can see your public IP address potentially storing it forever.
If you're worried that governments are overstepping and intruding on our internet privacy then it's time to do something about it. It's time to get a VPN.
By getting in the middle of this conversation and acting in a similar way to a mail forwarder a VPN obfuscates your browsing history and ensures your privacy.
How Do VPNs Unblock Geo-Blocked Content?
The site that you're visiting, whether that be Netflix or Hulu, or HBO can't tell where you are located when you are using a VPN.
All that they can see is the public IP address of the VPN server.
If you connect to a server that's located in the US the site believes that you are accessing it from the US and it will show you all the US movies.
This is useful because websites like SkySports, Disney Plus, and many more restrict their content to certain geographical locations. The internet is locked down and restricted by archaic broadcasting rules leftover from the era of the living room television.
A VPN is the fastest way to get around these restrictions.
So, you can be in Nigeria and watch premium content meant for audiences in the United States and Canada. On the flip side, you may want to watch exclusive Nigeria content like watch Big Brother Naija, which will require using the best VPN for Nigeria.
Are Free VPNs Any Good?
If you're not paying for something it means you're the product. Free VPNs still cost the provider money to run, so you have to ask yourself where that money is coming from.
Most providers of free VPNs sell your data to turn a profit. The danger here is that your VPN provider can see everything you do online the same as your ISP could without a VPN.
They can see all the sites that you visit, the videos or photos you look at, and the products you browse.
The other disadvantage of a free VPN is they offer the slowest service possible. Normally to incentivize you into paying for a faster version of their plan. They are also known to monitor traffic and slow torrenting to avoid heavy users congesting the shared infrastructure.
How VPNs encrypt internet traffic
The majority of online internet traffic is already encrypted. Anytime you see a padlock to the left of the URL or website address it means that you are accessing that site via HTTPS. Your online banking, cryptocurrency exchanges, and favorite online marketplaces will likely already be encrypted.
It's impossible for anyone to intercept that internet traffic without launching a complicated man-in-the-middle attack. HTTPS encryption happens on your computer before traffic enters your public network so it will also protect you on public Wi-Fi networks.
A VPN is an additional layer of encryption anywhere you are online. In many cases this additional encryption is redundant. However, if you do access nefarious sites to stream movies, or do anything else then all of the data that you're sending to that side is visible over the network as clear text and it can be intercepted by anyone sharing your network. This is surprisingly easy to do and there are free tools available which anyone can download.
When accessing HTTP sites the additional layer of security provided by a VPN is valuable.
How a VPN helps when Traveling
If you move around a lot you would have noticed that logging into your internet banking or cryptocurrency exchanges or even your Google account is somewhat cumbersome in other countries.
This is a security measure to prevent overseas hackers from accessing your accounts. However, it does get annoying when you must complete additional checks to log in from different regions. Especially if those checks are an SMS sent to sim that isn't in your phone or an email that you need to sit down at a computer's access.
Using a VPN to connect to a server in your home country prevents this from happening because you are accessing the site from the expected region.
Another benefit is that you will automatically localize the internet and sites will show you the English version by default.
Also see how to watch Big Brother Titans.
Let's Wrap this up
A VPN is an effective tool for accessing content that's locked to specific regions. Just by connecting to a server in the US you can expand your Netflix library by hundreds of titles, or access entire services that are not available in your area.
Additionally, there are security benefits when browsing on older or improperly secure HTTP websites that protect you I have public Wi-Fi shared networks.
Related Topics
Paschal Okafor
is
NaijaTechGuide Team Lead
. The article
Everything you Need to Know about VPNs
was written by . The article was last modified:
January 14th, 2023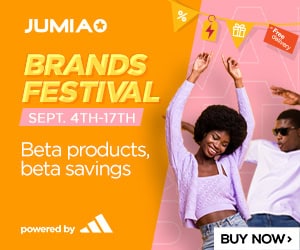 NaijaTechGuide may receive financial compensation for products/services purchased through affiliate links on this site. See
full Affiliate Disclosure Here