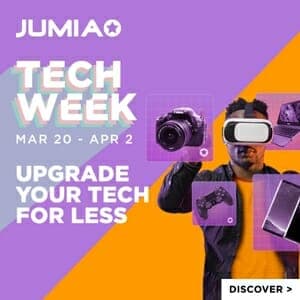 Every marketing strategy delivers better results with search engine optimization. SEO solidifies your efforts by increasing your website's visibility, ranking, and traffic. All of which contribute to converting website visits into queries and queries into purchases. So businesses consider it a crucial investment rather than a mere cost.
But for companies with limited resources, it's necessary to learn what the marketing expense will be like right now to prepare budgets for 2023.
How Much Do SEO Services Cost?
Professional SEO services may be as low as $150 to as high as $15,000. The price will depend on the scale of the optimization required, the volume of competition in your market, your goals for getting SEO work done, and the caliber of the marketing agency or freelancer you've hired.
SEO pricing also depends on the service model you've picked. Because not all businesses will have the same optimization needs, agencies offer up the following pricing formats.
Hourly
Freelancers and consultants tend to offer hourly rates because the work is typically focused on a singular task.
For example, you may need product descriptions for new pages, which means getting a freelancer to produce content. Under a hundred dollars is typically at the low end, and over two hundred at the high end. High-end hourly rates mean you're paying more for expertise and experience.
Monthly Retainer
If your business requires recurring SEO work, a monthly retainer may be the best investment. Agencies generally charge about $500 to $5,000 for retainers.
Most businesses get the monthly retainer because it provides an ongoing SEO strategy, and some packages may be customized to the client's marketing needs.
Project-based
For companies that may have in-house SEO teams but lack the skills for one-off activities, project-based pricing is the answer. Typical rates range between $500 to $1,000 or more. The rate will depend on how much optimization work will be involved.
For example, projects that call for technical audits on hundreds of pages will be more expensive than launching one landing page for an event.
A la Carte
Some agencies will also offer a la carte pricing for companies that need just one service.  Maybe you don't need complete on-page SEO work but only to speed up your website to get better scores on Google's Core Web Vitals. Or maybe you want a professional marketer to do your SEO audit or keyword research.
Whatever SEO work you require, a la carte pricing gives you an economical way to optimize your website.
How Much Should You Spend on SEO Services?
It would be nice to have a bottomless budget for marketing, but times are challenging right now. Inflation is rising. Some consumers are still cautious about their spending. So it's understandable to be concerned about how much you're going to pay.
How much should you budget for SEO?
A minimum budget would be 5% to 10% of your revenue. But keep in mind the volume of competition in your market when planning your budget. Five percent may seem like you're saving money while getting optimization work done, but the outcome may not be favorable if your competitors are spending more. And they are likely to be spending more.
A CMO survey early this year notes that spending on marketing has risen to 11.8%, and that digital marketing channels take up 57.1% of that spending.
In a separate report from HubSpot, 88% of those using SEO will maintain their investments in 2023 since leveraging SEO ranks fourth in terms of ROI and effectiveness.
Is it Worth Paying for SEO Services?
The short of it is, yes, SEO services are worth your investment. Every business owner's time is valuable, so you want to be judicious about how you spend it. If your days are mostly about looking up what keywords users are searching for, creating optimized content for your website or building backlinks to get more traffic, you're overlooking other ways to grow your business.
Yes, online tools do make some optimization tasks easier, even automatic. But you'd still need to spend time learning the features to get the most out of the tool.
When you pay for SEO services, you free up more time to look after operations, maintain customer relations, and do other things to generate revenue.
Because search engines, most notably Google, continually improve their algorithms to serve users better, changes are inherent and certain in SEO work. What used to be effective months back may not be so effective today.
Already, some marketers are gearing up for a more challenging search landscape in 2023, with third-party cookie depreciation (making customer tracking and targeting difficult) and the rise of machine learning and artificial intelligence.
A professional SEO specialist or an SEO agency will have the resources and expertise to get ahead of such disruptions, pivoting marketing strategies well enough to leverage or overcome these changes.
Make the Most Out of Your SEO Investment
Consumer reach, brand awareness — conversions.  With the right SEO strategies, your investments now will pay off in the future, contributing to your business goals.
Search optimization isn't just about making your website rank on the first page. It's also about serving your customers (and would-be customers) better by giving them what they need (e.g., product or services details, information on a topic relevant to your business, or your business location) when they need it.
When you're able to do this at a greater frequency than other businesses, SEO tactics also push your competitors off the page. And that result calls for good investments.
When you're considering what services to get, an SEO audit is a good first step to determine what else your website needs to grow its online presence and traffic. The audit will tell you how much work must be done, so you can decide to go with a monthly retainer or a project-based pricing model.
If you're still unsure about the cost, weighing your marketing budget carefully, think about the value it will bring. And be sure about the agency or professional you've hired (that they've proven results for other businesses and understand what your business needs) to make the most out of your SEO investment.
Author Bio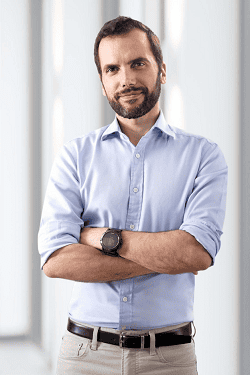 Itamar Gero
Itamar Gero is the founder of SEOReseller.com, an SEO Services and digital marketing solutions provider that empowers agencies and their local clients all over the world. When he isn't working, he's traveling the world, meditating, or dreaming (in code).
Related Topics
Paschal Okafor
is
NaijaTechGuide Team Lead
. The article
How Much Would You Pay for SEO Services in 2023?
was written by . The article was last modified:
December 21st, 2022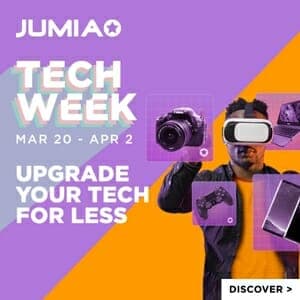 NaijaTechGuide may receive financial compensation for products/services purchased through affiliate links on this site. See
full Affiliate Disclosure Here