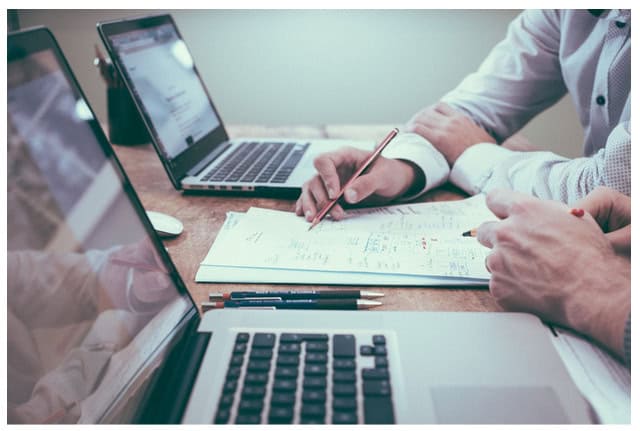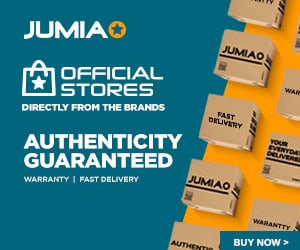 Colocation is an increasingly popular option for businesses outsourcing their data center needs. However, determining the true cost of colocation can be challenging, as there are many factors to consider beyond the basic monthly price. 
In this ultimate guide, we'll explore everything you need to know to calculate colocation pricing accurately.
What is Colocation?
To begin, let's define what we mean by colocation. Colocation is a service provided by data center facilities that allow businesses to rent space for their servers and other computing hardware. 
Colocation providers offer a secure and reliable environment for businesses to house their IT infrastructure, with features like redundant power and cooling systems, physical security measures, and high-speed network connectivity.
Various types of colocation are available, ranging from single server racks to private suites, and each has its own benefits and drawbacks. Some key advantages of colocation include increased reliability, scalability, and cost savings compared to building and maintaining an in-house data center.
Factors That Impact Colocation Costs
Several factors can impact server colocation pricing, including:
Space: The amount of space required to house your equipment will significantly impact the cost of colocation. The more space you need, the higher the cost will be.

Power: The amount of power required to run your equipment will also impact the cost of colocation. The more power you need, the higher the cost will be.

Cooling: The cooling required to keep your equipment at a suitable temperature will also impact the cost of colocation.

Bandwidth: The bandwidth required to connect your equipment to the internet will impact the cost of colocation.

Location: The location of the colocation facility can also impact the cost. Facilities in major cities or areas with high demand for colocation services will typically be more expensive than those in less populated areas.
Calculating the True Cost of Colocation
To calculate the true cost of colocation, you need to take into consideration all of the factors mentioned above, as well as any additional costs such as:
Setup fees: Some colocation providers charge a setup fee to install your equipment in their facility.

Maintenance fees: Some providers also charge maintenance fees to cover the cost of maintaining the facility and providing support.

Cross-connect fees: If you need to connect your equipment to other services within the facility, you may be charged cross-connect fees.
Once you have a clear understanding of all the costs involved, you can use the following formula to calculate the true cost of colocation:
Total Cost = Monthly Recurring Costs x Contract Length (in months) + Setup Fee + Maintenance Fees + Cross-Connect Fees.
Understanding Power Costs
Power usage is a significant factor in determining the true cost of colocation. You'll need to consider both the amount of power your equipment consumes and the cost of electricity at the facility.
One metric that can help you gauge the efficiency of a data center's power usage is power usage effectiveness (PUE). PUE is a ratio of the total power usage at the facility to the power used by the IT equipment alone. A lower PUE indicates more efficient power usage.
It's also important to understand the different pricing models for power at colocation facilities, including flat rates, usage-based pricing, and peak demand pricing. To calculate your power costs accurately, you'll need to monitor your power usage over time using tools like smart power strips or data center infrastructure management (DCIM) software.
Determining Space Requirements
The amount of space you'll need for your equipment will depend on the size and number of your servers and any additional hardware like switches and routers. Most colocation providers offer rack space (a single unit of space for a server) and cabinet space (an enclosed space that can house multiple servers).
To estimate your space requirements, you'll need to factor in the size of your equipment and any anticipated growth. You'll also need to understand the pricing models for space at your chosen facility, which can vary depending on factors like power and network usage.
Evaluating Network Connectivity
Network connectivity is another critical factor in determining the true cost of colocation. You'll need to consider the bandwidth requirements for your equipment and the quality and quantity of network service available at the facility.
Some colocation providers offer carrier-neutral facilities, allowing you to choose from various network service providers to meet your needs. Understanding the pricing models for network service and any associated fees for cross-connects or remote hands support is important.
Ensuring Security and Compliance
Evaluating a colocation provider's security and compliance measures is crucial. Physical security measures, such as access controls, surveillance cameras, and security personnel, should be in place to ensure the safety of your equipment.
In addition to physical security, compliance requirements should also be considered. Many industries have specific regulatory requirements that colocation providers must adhere to. For example, HIPAA compliance is required for healthcare-related organizations, while PCI-DSS compliance is required for businesses that handle credit card information.
Disaster recovery and business continuity planning should also be evaluated. It is important to ensure that your colocation provider has robust plans to ensure business continuity during a disaster or outage.
Service Level Agreements (SLAs)
Service Level Agreements (SLAs) are contracts between you and your colocation provider that specify the level of service you can expect. It is important to carefully review and understand the SLAs offered by potential providers to ensure that they meet your specific needs.
There are various types of SLAs, including uptime SLAs, response time SLAs, and resolution time SLAs. Understanding the metrics and measurements used to measure SLA performance is critical to ensuring your provider meets its contractual obligations.
Additional Fees to Consider
In addition to the base cost of colocation, there are often additional fees that should be considered. Cross-connect fees may apply if you require a direct connection to a network provider. Remote hands fees may apply if you require on-site technical support. Late payment fees may also apply if you fail to make timely payments.
It is important to carefully review potential providers' contracts and pricing structures to understand all costs and fees associated with colocation.
Calculate Your Costs and Save Money in the Long Term
Calculating the true cost of colocation can be a complex process, but it is essential to ensure that you select the best provider for your needs and budget. When determining your specific requirements, consider power costs, space requirements, network connectivity, security and compliance, service level agreements, and additional fees.
Gathering pricing information from potential providers and factoring in all costs and fees will help you make an informed decision. Ultimately, taking the time to calculate the true cost of colocation properly will save you money and frustration in the long run while ensuring that your IT infrastructure is properly supported and secure.
Related Topics
Paschal Okafor
is
NaijaTechGuide Team Lead
. The article
How to Calculate the True Cost of Colocation: The Ultimate Guide
was written by . The article was last modified:
March 20th, 2023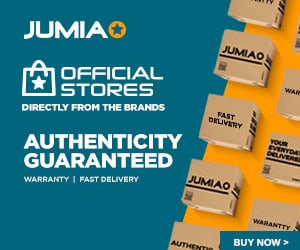 NaijaTechGuide may receive financial compensation for products/services purchased through affiliate links on this site. See
full Affiliate Disclosure Here