In the dynamic world of cryptocurrencies, Binance Coin (BNB) and Bitcoin (BTC) have emerged as two prominent players, each offering unique features and utility. As the crypto market continues to expand, investors and traders are on the lookout for assets that can deliver both value and utility.
In this article, we delve into the essential characteristics of Binance Coin and Bitcoin, highlighting their differences, and exploring the potential of Binance Coin as a utility token. If you're planning to invest in Bitcoin, you can sign up and trade online now.
Understanding Bitcoin: The Pioneering Digital Gold
Bitcoin, the first and most well-known cryptocurrency, is often hailed as digital gold. Its decentralized nature, limited supply, and early adoption by enthusiasts and investors have solidified its position as the flagship cryptocurrency.
The concept of Bitcoin was introduced in 2008 by an anonymous person or group of people under the pseudonym Satoshi Nakamoto. Unlike traditional currencies, Bitcoin is not controlled by any central authority, making it immune to government interference or manipulation.
This scarcity and decentralization have fueled Bitcoin's value as a store of value and a hedge against inflation, making it a favorite among long-term investors.
The Rise of Binance Coin: More Than Just a Token
In contrast, Binance Coin (BNB) originated from the world's largest cryptocurrency exchange, Binance. Initially launched as an ERC-20 token on the Ethereum blockchain, BNB transitioned to Binance's native blockchain, Binance Smart Chain (BSC), as the network gained popularity.
Unlike Bitcoin, BNB serves a more significant purpose beyond being a mere digital asset. It fuels Binance's expansive ecosystem, offering a multitude of use cases, from paying transaction fees to participating in token sales and decentralized finance (DeFi) projects on the Binance Smart Chain.
Lower Transaction Fees and Faster Confirmations
One significant advantage of Binance Coin is its use in reducing trading costs on the Binance exchange. When users opt to pay for trading fees using BNB, they enjoy a substantial discount, making it an attractive option for high-frequency traders or those looking to maximize their gains.
Moreover, Binance Smart Chain boasts faster block confirmations compared to the Bitcoin network, enabling quicker and more efficient transactions. This speed and cost-effectiveness have propelled Binance Coin's adoption across the crypto community.
Diversifying Investments with Utility Tokens
While Bitcoin remains a formidable store of value and a hedge against economic uncertainty, Binance Coin provides investors with an opportunity to diversify their crypto portfolios by venturing into the realm of utility tokens.
As the crypto market continues to evolve, utility tokens like BNB have gained traction due to their tangible and practical applications. By using BNB within the Binance ecosystem, investors can participate in various projects and contribute to the growth of decentralized finance and other innovative blockchain initiatives.
- Advertisement -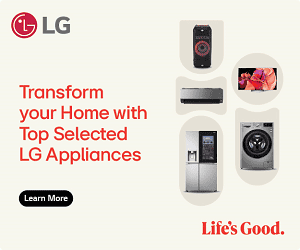 Growth of Decentralized Finance (DeFi)
The explosive growth of decentralized finance has been one of the most significant trends in the cryptocurrency space. DeFi platforms offer a wide array of financial services without the need for traditional intermediaries, making them more accessible and inclusive.
Binance Smart Chain has become a popular platform for DeFi projects due to its fast and low-cost transactions. As a result, Binance Coin has seen increased utility and demand, as users require it to participate in DeFi protocols, such as liquidity provision and yield farming.
NFT Marketplace and Beyond
Non-fungible tokens (NFTs) have taken the art, gaming, and entertainment industries by storm, providing unique ownership and provenance verification for digital assets. Binance Smart Chain has seen the rise of NFT marketplaces, where creators and collectors can trade digital art and assets. BNB is often the primary currency used for these transactions, further solidifying its role in shaping the NFT ecosystem.
Conclusion
While Bitcoin remains a staple investment in the crypto space, Binance Coin has distinguished itself as a utility token with a wide range of practical use cases. Its integral role in the Binance ecosystem, along with its efficiency and lower transaction fees on Binance Smart Chain, has garnered it significant attention and adoption.
As the cryptocurrency market continues to evolve, utility tokens like BNB are likely to play an essential role in reshaping the financial landscape.
Related Topics
Paschal Okafor
is
NaijaTechGuide Team Lead
. The article
Binance Coin vs. Bitcoin: Uncovering the Utility Token's Potential
was written by . The article was last modified:
October 11th, 2023