Home
Tags
Alcatel Tablets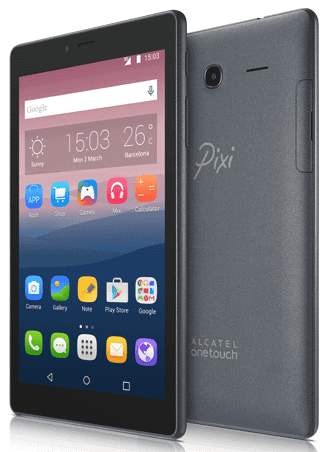 Alcatel Pixi 4 (7) is the successor to the affordable Pixi 3 (7) tablet from 2015. The new slate maintains the entry-level classification of its predecessor, although it offers the latest Android Marshmallow software.Where to Buy Alcatel PhonesKonga.comfrom ₦12,500.00 Buy Now Jumia.com.ngfrom ₦19,995.00 Buy Now Display and CameraAs you could easily guess from its name, the Alcatel Pixi 4 (7) packs a 7-inch diagonal display which is based on TFT technology. The same screen resolution of 600 x 1,024 pixels and pixel density of about 170 ppi are maintained on this one, meaning not much should be expected by way of clarity. Virtually...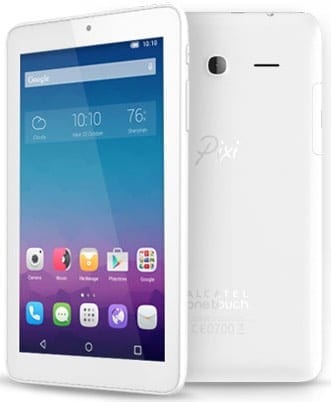 Alcatel Pixi 3 (7) is an entry-level tablet for those in search of a device that offers manageable multimedia experience and ability to make calls as well. Also known as the Alcatel OneTouch Pixi 3 (7), this slate packs a 7-inch touch display and a dual-core or quad-core processor to deliver decent enough experience for your money. It comes in Wi-Fi only, 3G or 4G LTE models.Where to Buy Alcatel Pixi 3 (7)Konga.com₦14,900.00 Buy Now (3G model) Build and ScreenThe tablet features a plastic chassis, which is not surprising given its price point. However, the build quality is a bit...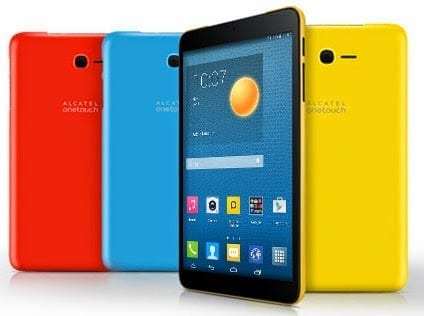 Part of the affordable range of Pixi 3 devices launched at CES 2015, the Alcatel OneTouch Pixi 3 (8) is an Android tablet seemingly intended for budget buyers. The slate, which flaunts a large display and can make voice calls, is equipped with a dual-core processor and comes with some other features that could be considered decent enough for a device in its price range.Where to Buy Alcatel TabletsKonga.comfrom ₦14,900.00 Buy Now The DesignOrdinarily, plastic is considered a poor material to be used for the body of a device, but not in the case of the Alcatel Pixi 3 (8)....