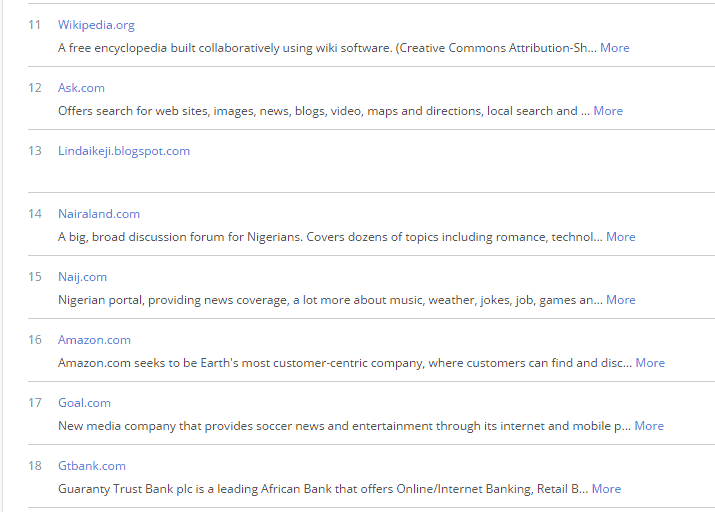 Nigeria's number one blog the Linda Ikeji blog has overtaken Nairaland in the latest Alexa traffic ranking. This means that more people now visit the Linda Ikeji blog than Nairaland.This is the first time the blog has ranked above Nairaland in the ranking and with Nairaland on a free fall since December last year (2014) this might become the new normal. As December 8, 2014 when we announced Jumia breaking into the top 10, Nairaland was ranked 8th and Linda Ikeji blog 15th, but since then Nairaland has falling off the top 10, now ranking 14th, while Linda Ikeji blog...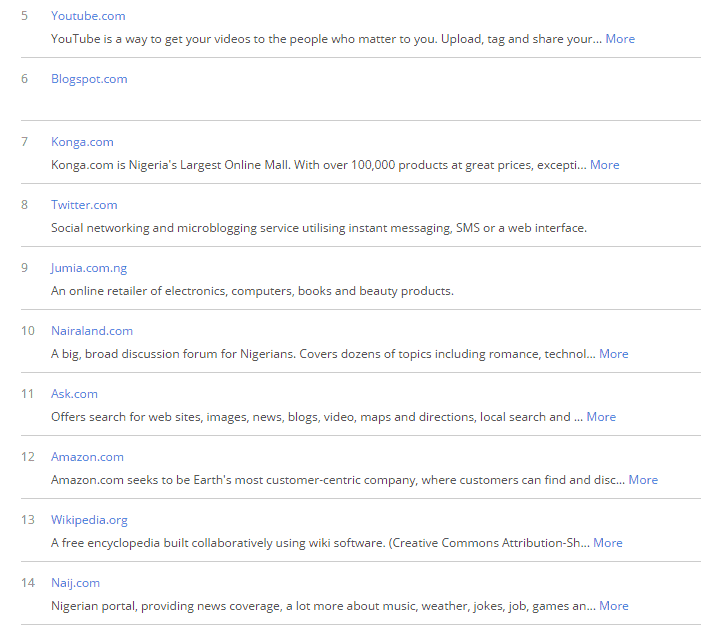 Konga is now the most visited Nigeria owned website in Nigeria according to Alexa's ranking for today, December 26, 2014. This means that Nairaland have been dethroned from the prestigious position. Overall, Konga is now 7th ahead of Twitter in 8th, while Jumia, Konga's major competitor in the online retail space maintains its 9th position. Last week, when I reported on the fact that Konga broke into the top 10 for the first time joining Jumia which did same about two weeks earlier, I predicted that with the fast traffic growth of the two online stores and the near flat...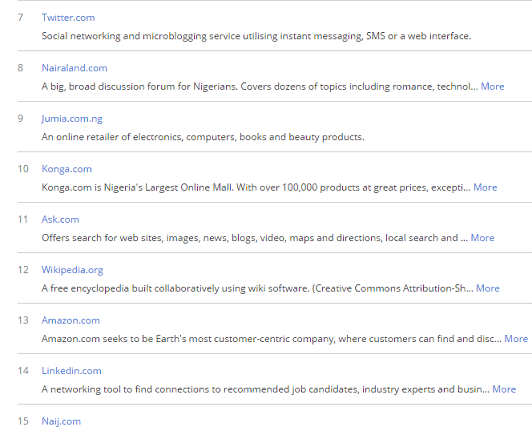 A couple of days ago (precisely on December 8), I broke the news that Jumia have broken into the top 10 most visited websites in Nigeria according to Alexa. I also predicted that it was only a matter of time before Jumia's only competitor breaks into the top 10. Well today (December 20), Konga is now one of the 10 most visited websites in Nigeria according to the ranking for today. On December 8, when I broke the news of Jumia's achievement as the first online retailer to break into the top 10, Konga was ranked 16th, behind the likes...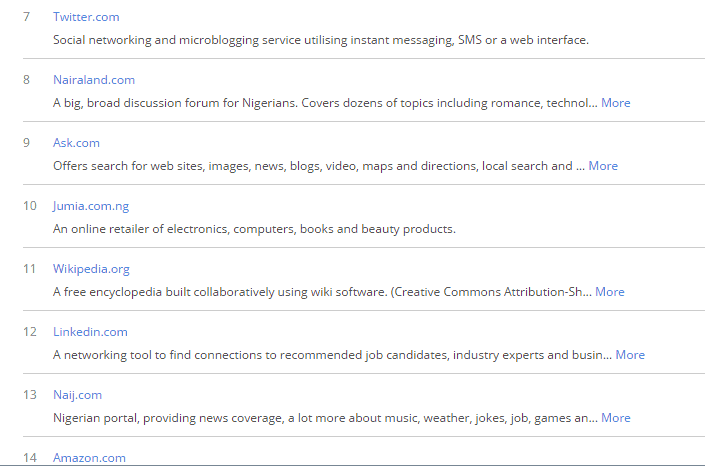 Jumia, Nigeria's number one online retailer, is now one of the top 10 most visited websites in Nigeria according to Amazon's Alexa traffic ranking. The online retailer have been hovering around the top 20 for more than a year now and today made its first incursion into the top ten and highlighting the fact that online shopping is slowly but steadily becoming a cultural phenomenon in Nigeria. I first anticipated this possibility last week when I noticed Jumia ranking 11th, the highest I have seen the online store in the Alexa traffic ranking. Since then I have been monitoring daily...