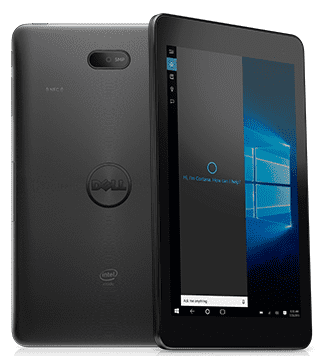 American tech company Dell has released a more powerful model of its old Windows 8.1-running Venue 8 Pro tablet. The latest Dell Venue 8 Pro 5000 Series features a better Full HD display, more powerful processor and latest Windows OS.Where to Buy Dell TabletsJumia.com.ng₦69,250.00 View Offer Konga.com₦72,000.00 View Offer Display and CameraDell Venue 8 Pro has finally been given the much-needed boost with regard to its display. Unlike the measly 1,280 x 800-pixel resolution of its predecessor, the 8-inch display on this new slate offers an improved resolution of 1,200 x 1920 pixels for better clarity. But it appears the low-resolution...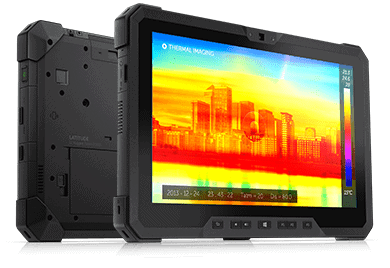 As its name already suggests, Dell Latitude 12 Rugged is a tablet aimed at users who desire a device that can support rugged use and withstand occasional knocks and harsh conditions.Where to Buy Dell TabletsJumia.com.ng₦69,250.00 View Offer Konga.com₦72,000.00 View Offer In short, the slate is 'built for the most extreme environments,' according to its maker. It packs an HD display, ample RAM, zippy storage options and a 5th-gen Intel Core M processor. Design and DisplayDell Latitude 12 Rugged is built for people who work in extreme work environments, such as a quarry, an oil rig or a military base. The ruggedness of...

The Dell Venue 11 Pro 7000 is a Windows tablet which packs superb power in a compact body. Driven by a quad-core Intel processor, the slate is engineered to deliver impressive desktop-like experience on the go, while also offering optional 4G LTE connectivity.Where to Buy Dell Venue 11 ProJumia.com.ng₦127,495.00 Buy Now (Old model) Design and DisplayFlaunting a compact build, Dell Venue 11 Pro makes for seamless portability. It is only 10.6mm thick and has a starting weight of about 725 grams. The slate shows off a soft-touch finish on the rear and has a snap-on dock that allows you transform...

Dell has unveiled a couple of new laptops and tablets as it fight to remain relevant in the PC market. Its 13-inch ultrabook, the Dell XPS 13 was been refreshed and the 15.6-inch ultrabook Dell XPS 15 features faster processors and more brilliant screens. Dell has also added a couple of new Android tablets and Windows tablets, laptops, and hybrids to its product line. Where to Buy Dell Laptops Jumia.com.ng from ₦69,495.00 View Offer   No doubt the Dell XPS 15 ultrabook with its sleek 18 mm thickness is the star of the new line. The new Dell XPS 15 still comes with...