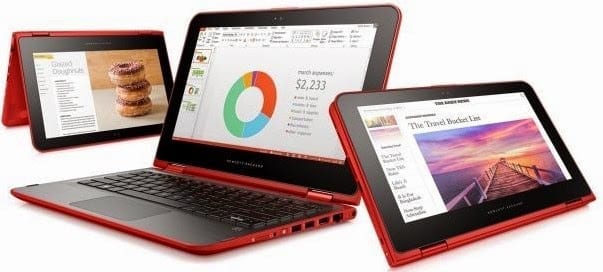 The refreshed HP Pavilion 13 x360 could be described as the stripped-down version of HP's popular convertible laptop, the Spectre x360. At a more affordable price, this convertible notebook offers you a good means of enjoying the benefits of different devices at the price of one. It is a member of the HP Pavilion x360 series. Where to Buy HP Laptops Jumia.com.ng ₦125,000.00 Buy Now Design and Screen This ultraportable laptop does not differ much from its smaller brother, the Pavilion 11 x360. Plastic features conspicuously in its construction and it has similar geared lid hinge that makes it possible to flip the...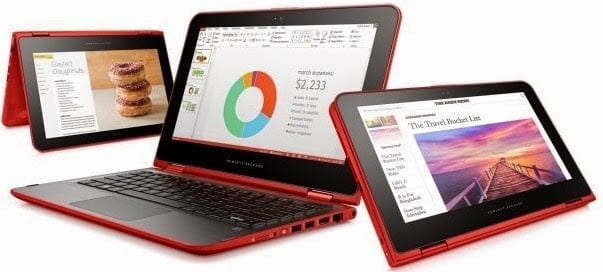 The HP Pavilion 11 x360 is an interesting convertible laptop that offers HP Spectre-style design at a more affordable price that was recently unveiled for 2015 by HP. The new 11-incher in the HP Pavilion x360 series of convertible laptops offers a sleek device and impressive flexibility at a wallet-friendly price. Where to Buy HP Pavilion x360 Laptops Jumia.com.ng ₦115,000.00 Buy Now   Build and Display In terms of design, the HP Pavilion 11 x360 is a lot like the higher-end HP Spectre x360, featuring a geared lid hinge that allows the user to turn the screen around a full 360 degrees. The design is...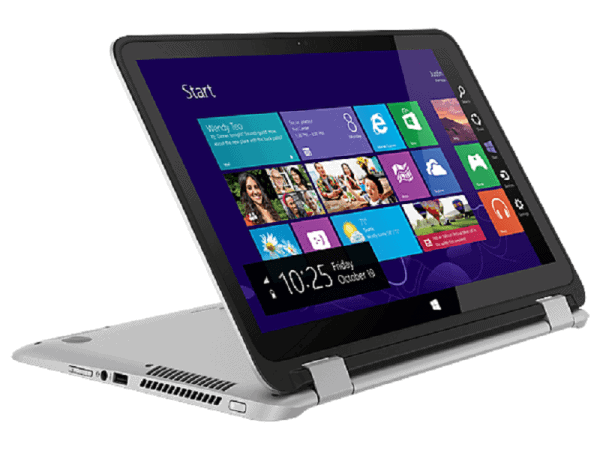 The HP Envy 15 x360 convertible laptop has just been refreshed for 2015. Like its predecessor, the 2015 HP Envy 15 x360 offers amazing versatility, making it a suitable machine not only for work, but also for an enjoyable multimedia experience. Where to Buy HP Laptops Jumia.com.ng₦54,000.00 Buy Now Konga.com₦60,000.00 Buy Now   Build and Screen The redesigned HP Envy 15 x360, which was recently unveiled alongside other notebooks such as the refreshed Pavilion x360 11-inch and 13-inch laptops, will certainly appeal to higher-end users. The fold-back hybrid flaunts a brushed aluminium finish and keyboard accents, which add a premium feel to it. The provided keyboard...