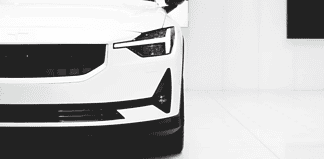 At one point in the not-so-distant past, plug-in hybrid electric vehicle (PHEV) models like the Honda Clarity Plug-In Hybrid and Chevrolet Volt were all the rage and were proliferating in number. They seemed like the perfect way for people who were used to internal combustion engine (ICE) cars to put a toe into EV waters without having to go fully electric. For short distances, PHEVs provide an all-electric range and they can be used as EVs for the daily commute without calling on the gas engine. But thanks to their hybrid nature, they have good range for road trips. Of...

The latest generation of Toyota Prius 5-door hatchback will go on sale in the US market this April. Toyota Prius 2010 comes with more power, good interior and cargo space, and of course excellent fuel economy low emissions. Toyota Prius 2010 is equipped with a 4-cylinder 1.8 litre dual VVT-i engine capable of delivering 98hp at 4,000rpm. The engine is mated with a powerful 60kw electric motor. Working together, Toyota Prius engine and electric motor deliver a total combined power of 134hp. Toyota Prius is equipped with a 1-speed planetary gear system (continuous variable transmission CVT). Prius comes with Nickel...

A Hybrid Electric Vehicle HEV is a vehicle that combines the characteristics of an internal combustion engine and a special electric motor to achieve better fuel economy and lower CO2 emissions than conventional vehicles. The fuel efficiency of a hybrid car is improved considerably because the electric motor compensates the internal combustion engine's poor torque performance at low engine revolutions. Internal Combustion engines are inefficient at low speed. Hybrid cars save fuel by operating with their built-in electric motor at low revolutions. At low speed, the IC engines do not drive the Hybrid car; however, they re-charge the batteries as...

Hybrid cars have for now been an exclusive reserve of a niche market, the all-new Honda insight is aimed at changing that. Honda Insight 2010 is a more affordable family Hybrid car that will make Hybrid cars more attractive to more people. Honda's objective is to sell 200,000 Insights each year. Honda Insight, available as a stylish hatchback, has low CO2 emission, fun-to-drive performance and excellent fuel economy even for a Hybrid. All new Honda Insight was unveiled at the North American International Auto Show NAIAS 2009, on January 2009. Honda Insight 2010 will be available at Honda auto dealers...