Home
Tags
Hyundai Generators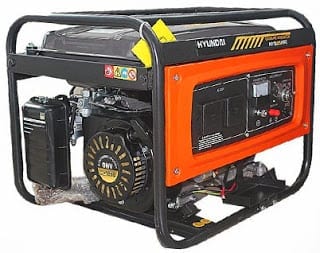 One of the best deals you can find right now on DealDey is the 3.5KVA rated Hyundai HYG45KFE generator. You can buy the generator for 77,500 Naira on Nigeria's number one deals site and save more 20,000 Naira in the process. Hyundai HYG45KFE is a 3.5KVA generator with key start and currently sells for 96,595 Naira on Jumia. See here. So, you can appreciate why this is a must have deal for 77,500 NGN if you are considering buying a generator in the next couple of weeks. However, this is a limited time offer so you have to hurry if...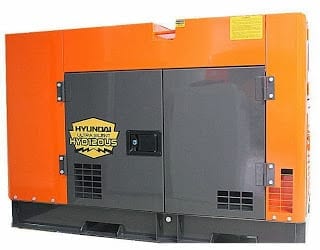 Hyundai Ultra Silent Diesel Generators are a series diesel generators with low noise performance. The Hyundai HYD120US 9KVA single-phase generator and the Hyundai HYD220US 17KVA 3-phase generator are some of the members of the series currently available in Nigeria. The price of the 8.5kva ultra-silent generators starts at around 915,000 Naira, while the 17KVA models cost 1,400,000 Naira. Where to Buy this Hyundai Generator Konga.com from ₦70,000.00 Buy Now Hyundai ultra silent generator feature key start and auto start, making them great standby generators. The soundproof generators can automatically start itself when power fails. They also feature built-in AVR for a stable...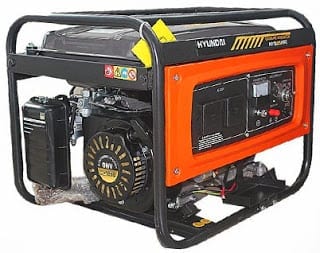 Buy a Hyundai generator this Christmas and get a mouth watering gift, that is what the Hyundai Generators three tier Christmas bonanza promises. Depending on the capacity of Hyundai generator you buy you will get instant gifts from generators to standing fans to ceiling fans to great discounts. Don't stay in the dark this Christmas, light-up with Hyundai. This offer is limited and will be valid while stock lasts, so hurry. Where to Buy Power Generators Jumia Nigeria – See Offers | Konga – See Offers Buy your Hyundai generator from any Grand Products Branches and major electronic dealers nationwide to qualify for this Christmas...