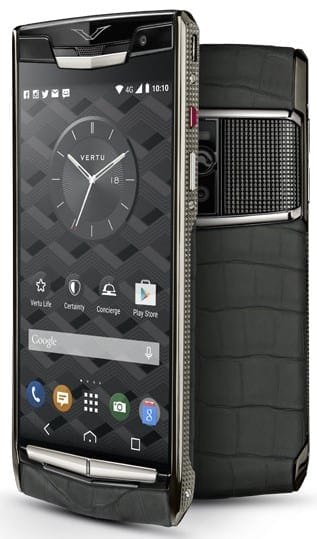 The new Vertu Signature Touch is more than just another powerful smartphone; it is a statement of class and luxury. The highly premium device packs a larger screen and virtually all specifications and features you would expect in this sort of device, including an octa-core processor, ample RAM and 4G LTE support. Where to Buy Android Phones Jumia.com.ngfrom ₦7,999.00 View Offers Konga.comfrom ₦8,800.00 View Offers     The Design The design of the Vertu Signature Touch has to be awesome since you will have to cough out a huge some to get one, and so it is. The smartphone shows off a body made of first-class...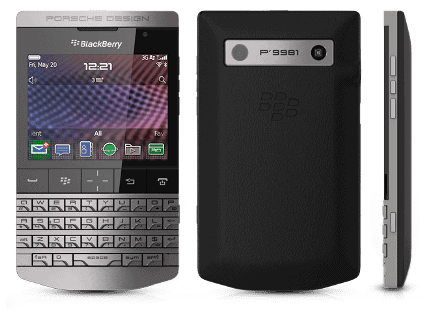 Porsche Design P'9981 Smartphone from BlackBerry is an exclusive Smartphone styled by Porsche Design, a brand reputed for designing luxury products. Inside, the BlackBerry Porsche Design P9981 is similar to the Bold 9900 Touch featuring a 2.8-inch VGA Touch display and QWERTY keyboard. Where to Buy BlackBerry Phones Jumia.com.ngfrom ₦28,000.00 Buy Now Konga.comfrom ₦29,050.00 Buy Now   To get inside the BlackBerry Porsche Design P9981, join us after the photo break. Styled for Boldness BlackBerry Porsche looks solid and mean (bold). The phone naturally exudes authority and class. It is simply a phone for the big guy or big girl. BlackBerry Porshe P9981 was styled by...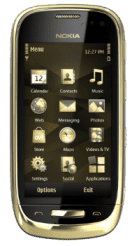 Nokia Oro is a gold plated luxury smartphone. It is a limited edition smart phone targeted at users who want a distinctive look on their phone and do not mind spending good money to make that happen. Nokia Oro comes with an 18-carat scratch-resistant gold plating, a home key made from sapphire crystal, premium leather at the back, and an 18 carat gold plated Bluetooth headset. Nokia Oro is available Europe, Eastern Europe, China and the Middle East. Where to Buy Nokia Phones Jumia.com.ngfrom ₦3,000.00 Buy Now Konga.comfrom ₦3,500.00 Buy Now   Nokia Oro is essentially a C7 with gold plating, Sapphire crystal home...