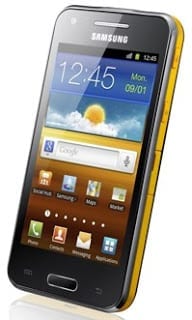 Samsung Galaxy Beam, announced at MWC 2012, is an Android phone that has a pico-projector built-in. The built-in pico-projector enables you project contents on a wall for a bigger view. Samsung Galaxy Beam runs Android 2.3 (GingerBread) on a 1GHz dual-core processor, with a 4-inch display, and a 5 megapixels camera. Checkout Samsung Galaxy Beam 2 Where to Buy Galaxy Phones Jumia.com.ng from ₦45,950.00 Buy Now   Project Content the wall with Projector The most outstanding feature of the Samsung Galaxy Beam is the in-built pico-projector, which enables you project your photos, videos, games, and other contents. The 15 lumens pico-projector is capable of...
Nokia Lumia 610, announced at MWC 2012, is a low cost Lumia phone based on the Windows Phone platform. Nokia Lumia 610 runs an enhanced Windows Phone OS that has been fine-tuned by Microsoft to make it run smoothly on lower processor power and memory, hence offering a smooth experience that the Windows Phone is known for on cheaper hardware with exceptional battery life. Where to Buy Lumia Phones Jumia.com.ngfrom ₦18,200.00 Buy Now Konga.comfrom ₦19,950.00 Buy Now     Windows Phone OS on cheaper hardware Nokia Lumia 610 features a new software release from Microsoft that optimises Windows Phone 7.5 OS to support lower memory and...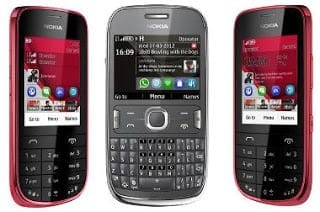 Nokia has announced three new phones in its Nokia Asha range of series 40 feature phones at MWC, 2012. The new phones, Nokia Asha 302, Asha 203, and Asha 202 are targeted at entry level market. The top of the new models is the Nokia Asha 302 which features a QWERTY keyboard, a 2.4-inch touch display, and is the first series 40 phone to support Microsoft Exchange email. Nokia Asha 202 and Asha 203 are identical except that Asha 202 supports dual-SIM. Where to Buy Nokia Asha PhonesJumia.com.ngfrom ₦8,500.00 Buy Now Konga.comfrom ₦8,500.00 Buy Now Nokia Asha 302Nokia Asha 302 is targeted...