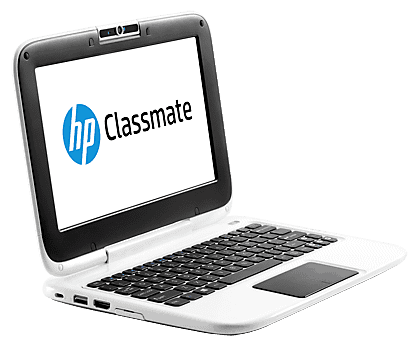 HP Classmate is an affordable and rugged laptop for users in the education sector. It is designed to deliver decent performance in school settings, with special tools provided to make learning more rewarding and exciting. Where to Buy HP Laptops Jumia.com.ng₦66,000.00 Buy Now Konga.com₦75,000.00 Buy Now   Build and Display With a dimension of 27 x 21.3 x 2.68 cm, HP Classmate is intended to be highly mobile. It is also light with weight starting at only 1.3 kg. Just slip it into a small bag or hold it and be on the go while enjoying the ability to work or study from virtually everywhere. The...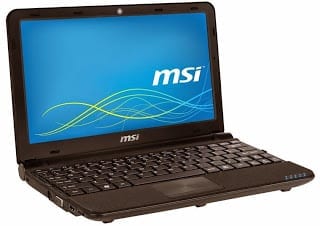 MSI U180 is a slim and light laptop with a 10.1-inch display and running on Windows 7 OS. MSI U180 is a netbook built to give you computing power while on the move. Its long battery life ensures you can work for several hours before needing a charge, making it a great companion for mobile workers and business travelers. Where to Buy MSI U180 Jumia.com.ng ₦75,495.00 View Offer     A Compact Laptop The MSI U180 is slim and light for a laptop measuring 21.3mm and weighing about 1kg. It features a 10.1-inch display with a resolution of 1024 x 600 pixels. With a webcam...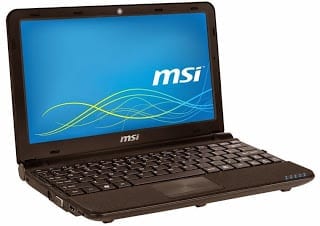 Netbooks are portable laptops optimised for life on the web. Netbooks are cheaper, sleeker, and lighter than standard laptops. Netbooks offer longer connectivity thanks to longer battery life. Netbooks portability have made them very popular to consumers, especially students and mobile workers. If you are planning to buy a netbook, this buyer's guide will show you some of the most important considerations. Where to Buy Laptops Jumia.com.ng from ₦18,495.00 View Offers   To a number of consumers netbooks are no different from laptops. The term netbook might still even be alien to a number of people. To these people netbooks are nothing more...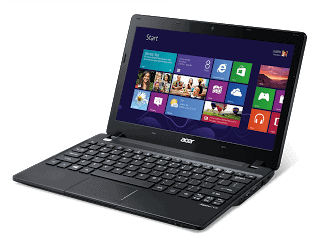 Find great deals on netbooks. Great prices for popular Netbook laptops like Asus Netbook, Acer Aspire One Netbook, Toshiba Mini Netbook, Samsung NC215, Dell Inspiron Mini, HP Mini Netbooks, and so on. Shop for good quality netbooks here. Where to Buy Laptops Jumia.com.ng from ₦18,495.00 View Offers Guide to buying Netbooks Hot Netbooks MSI U180 Netbook 10.1-inch LED Display 1.6GHz Intel Atom dual-core processor 2GB RAM 320GB HDD Windows 7 OS Price Range: 48,000 Naira to 58,000 Naira Buy Now ASUS X200CA 11.6-inch Netbook 11.6-inch Display 1.3 GHz Intel Celeron Dual-core Processor 2 GB RAM 320 GB HDD Windows 8 OS Price Range: 49,000 Naira to 55,000 Naira Buy Now Acer Aspire One V5 Netbook 11.6-inch Display AMD 1.0GHz dual-core Processor 2 GB...