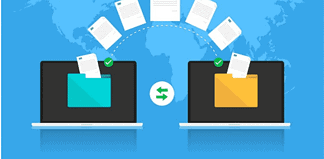 Most companies prefer to move their data on better platforms to ease up their day to day business operations. Some of the common reasons for transferring data from one platform to another can be cost issues, better features, and quick services. Data Migration Overview Data migration occurs when organizations move data from a source to a target system. Companies have various purposes behind migrating data. Often, you'll need to move data while making changes to infrastructure, such as moving a data warehouse to the cloud and need to perform cloud migration service. Assume your organization acquires another organization; you'll need to move...

There are many different top brands of PC migration software to choose from. When shopping for PC migration tools there are a number of factors to consider. Here we show some of best software for PC to PC transfer. There are various factors, such as whether you need it for personal or commercial use; if you're using it for all of your computer or just a few files; and whether or not you need customized features that would enable you to have more control over the transfer. PC migration software are great when migrating from an old PC to a new...

When choosing the best PC migration software for your business, there are various options that are available to you. Laplink is a leader in this area with outstanding PC migration services for businesses, including PCmover Enterprise and PCmover Business. Features of PCmover EnterprisePCmover Enterprise is Laplink's top-notch solution for replacing, upgrading, and transferring computers for your employees. It enables you or your IT people natively transfer all applications, settings, and any user accounts within the current computer to a new one to ensure a full and accurate transfer in mere hours. Choosing PCmover Enterprise over other PC migration for business...

When it comes time to transfer over all of your information, documents, applications, files, and settings from one PC to another, it can be a very time-consuming and overwhelming task. This is where a PC migration software can come handy. There are various options that you can use to help solve this problem, but perhaps the best one is using a PC migration software. Why do you need it and what can it do for you? Read on for the details, as well as for our list of the best migration software and tools on the market today. Why Should I...