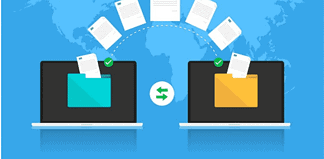 Most companies prefer to move their data on better platforms to ease up their day to day business operations. Some of the common reasons for transferring data from one platform to another can be cost issues, better features, and quick services. Data Migration Overview Data migration occurs when organizations move data...

There are many different top brands of PC migration software to choose from. When shopping for PC migration tools there are a number of factors to consider. Here we show some of best software for PC to PC transfer. There are various factors, such as whether you need it for...

When choosing the best PC migration software for your business, there are various options that are available to you. Laplink is a leader in this area with outstanding PC migration services for businesses, including PCmover Enterprise and PCmover Business. Features of PCmover EnterprisePCmover Enterprise is Laplink's top-notch solution for replacing,...

When it comes time to transfer over all of your information, documents, applications, files, and settings from one PC to another, it can be a very time-consuming and overwhelming task. This is where a PC migration software can come handy. There are various options that you can use to help...