Peugeot 307 is a durable family car from Peugeot, designed to replace the Peugeot 306. Peugeot 307 is available in 307 Sedan, 307 SW (Station wagon), and 307 Hatchback. Peugeot 307 2010 model offers a spacious interior, comfort, good safety features, durability, and a stylish design. Engine & Transmission Peugeot 307 2010 Sedan offers 2 engine models: 1.6 litre and 2.0 litre. The 16-valve 1.6 litre flex engine models deliver 113hp at 5600rpm, while the 2.0 litre flex engine models produces a maximum power of 143hp (6,000rpm). Peugeot 307 2010 features combined manual and automatic transmission system. Safety 2010 Peugeot 307 Sedan features...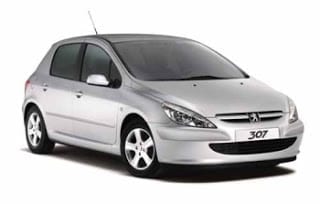 Peugeot Automobile Nigeria, PAN, markets Peugeot brand of cars in Nigeria. PAN is the only Auto Company with an assembly plant in Nigeria. In this page, we will provide contacts of Peugeot cars accredited dealers in Nigeria. Scroll down to view the Authorised Peugeot distributor list. You will also find prices of latest Peugeot models in Nigeria. Peugeot is the only major auto maker with assembly line in Nigeria, producing Peugeot 307, the only worthy made in Nigeria car. Many years ago, Peugeot cars like Peugeot 504 and Peugeot 505 dominated Nigerian roads. Everywhere you looked, there was a Peugeot...

Peugeot Automobile Nigeria PAN has launched a new assembly line for Peugeot 307 sedan in Nigeria. The Peugeot assembly plant will produce an average of 22 Peugeot 307 Sedans per day or 7000 Peugeot 307 Sedans per year. PAN/Peugeot is the only Auto manufacturer with an assembly plant in Nigeria. Peugeot 307 Sedan is elegant, eye catching, and specially designed for Nigerian roads. 307 Sedan also boasts of a spacious interior. The latest 307 comes in three variants classic, premium and executive. Peugeot 307 ranks high on safety, comfort, durability, fuel economy and more. Peugeot 307 is fitted with airbags and...