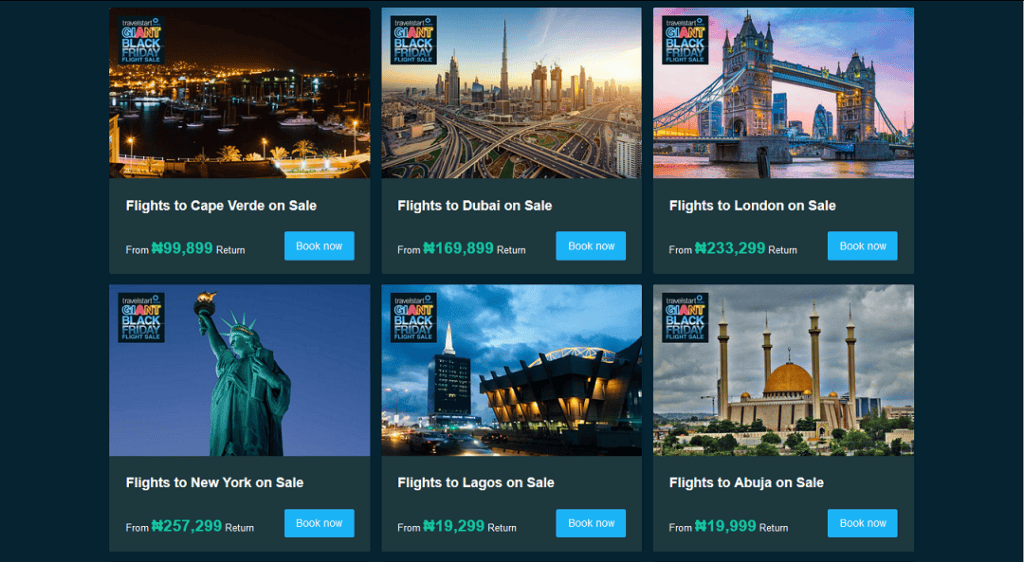 Looking for cheap flight tickets for your holiday or business travel? Then, the ongoing Travelstart Black Friday deals must interest you. From November 22 to November 29, 2021, Travelstart will be offering massive deals for your flight bookings. During Travelstart Black Friday sale you will find massive savings on flights to Dubai, London, Cape Verde, New York, Abuja, Lagos, and much more. Click Here to Grab Deals. Travel Start Black Friday 2021 Deals (Return Tickets) Cape Verde -  ₦99,899 Dubai - ₦169,899 London - ₦233,299 New York - ₦257,299 Lagos - ₦19,299 Abuja - ₦19,999 Accra - ₦64,099 Washington -...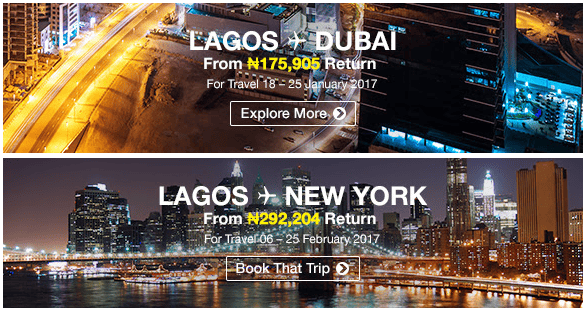 Have some International Travel plan in 2021 / 2022? You can book your international flight early to take advantage of some of the best international flight deals from TravelStart. TravelStart is offering International Flight deals to New York, Goa, and Dubai. For latest Flight Deals, Click Here. International Flight Deals %CODE9% If you plan a trip to Dubai for between January 18th and 25th of January, 2017, you can book a return flight from Lagos to Dubai for 175,905 Naira. TravelStart is also offering a return flight from Lagos to New York for 292,204 Naira. You get this deal if you book now to travel...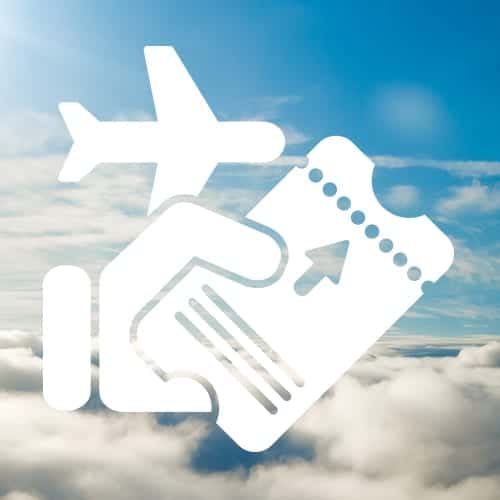 TravelStart, one of the leading platforms for booking cheap flights in Nigeria and Africa, offers a feature that allows you reschedule your flight free. Selecting Rebookable Flight while booking on the TravelStart platform will upgrade you to a flexible ticket that allows one free date change. Want to Book Cheap Flights Online? Click Here How to Reschedule your Flight Free %CODE9% To have the ability to reschedule your flight on TravelStart, you have to buy a flexible ticket. This must be done by selecting Rebookable Flight on the booking form during booking. You cannot upgrade to a flexible ticket after payment. You can only...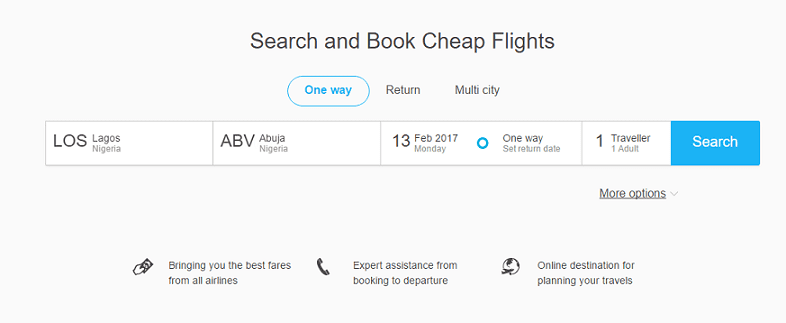 TravelStart, a leading and fast growing online travel agency in Africa, officially launched its services in Nigeria on May 16, 2012, though the online travel agency has been operating in Nigeria in beta for about 12 weeks prior to launch in Nigeria. You can visit the TravelStart website for great deals on flight booking, hotels, and car hire in Nigeria and all over the world. All your Travel needs in one place %CODE9% TravelStart is an online travel agency that offers travellers tools that enable them search, compare, and buy the best deals for their travels online. With these tools you can...