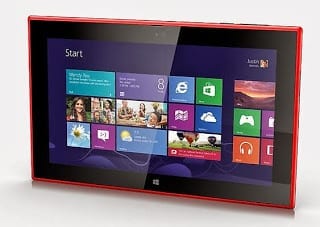 Nokia Lumia 2520 is Nokia's only tablet. It is a powerful 10.1-inch tablet that runs on the Windows RT 8.1. Lumia 2520 tablet is great for watching movies, gaming, and browsing the web. It comes with Microsoft Office pre-installed and may be sold with an optional Power keyboard accessory that adds additional battery power time. Nokia Lumia 2520 price in Nigeria 148,000 to 160,000 Naira with keyboard accessory.Where to Buy Lumia 2520 TabletJumia.com.ng₦149,495.00 Buy Now Konga.com₦148,000.00 Buy Now Nokia Lumia 2520 Brief SpecsHere are a few specs of the Nokia Lumia 2520 Tablet: Weight: 615 g Dimensions: 168 x 267 x 8.9 mm Display:...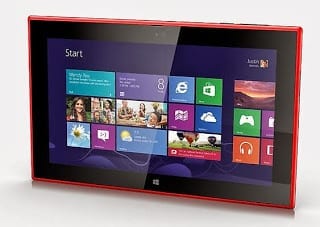 Nokia Lumia 2520 is Nokia's first tablet. The Lumia 2520 sports a 10.1-inch 1080p HD display and runs the Windows RT 8.1. It features a powerful 2.2 quad-core processor for doing a lot of stuff all at the same time. Play games, browse the web, watch videos, and get busy with the pre-installed Microsoft Office and with a massive battery you can do all these stuff for long.Where to Buy Lumia PhonesJumia.com.ngfrom ₦17,000.00 Buy Now Konga.comfrom ₦19,950.00 Buy Now 10.1-inch Windows RT 8.1 TabletNokia Lumia 2520 features a brilliant 10.1-inch IPS display with a resolution of 1920 x 1080 pixels...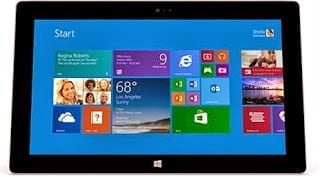 Microsoft has fortified its answer to the iPad. The Microsoft Surface 2 is a needed refresh to the first generation Surface RT and one that Microsoft hopes will be more competitive. The new Surface 2 tablet features the new and improved Windows 8.1 RT, faster processors, higher resolution screen, faster graphics, and more Office and Business Productivity Apps.Where to Buy Microsoft SurfaceKonga.comfrom ₦144,000.00 Buy Now Jumia.com.ngfrom ₦172,900.00 Buy Now A More Productive TabletMicrosoft indeed listened to consumers. The company has completely overhauled the design, drawing on consumer feedback, and as a result has come up with a more versatile tablet than...

Reports have it that Nokia could be launching a 10.1-inch tablet running Windows RT 8.1 very soon. The Verge have offered some details of the tablet in their recent post. The Nokia tablet is currently called the Sirius, but may be called a different name at launch. Nokia Sirius tablet is a premium tablet with impressive specs and pitched to compete against the iPad.Where to Buy Lumia 2520 TabletJumia.com.ng₦149,495.00 Buy Now Konga.com₦148,000.00 Buy Now According to the Verge, the Nokia Sirius tablet will feature a 10.1-inch IPS display with full HD resolution (1920 x 1080 pixels) and good outdoor readability. It...