This is a guide to help you when shopping for air conditioners. Here we have provided useful information about the key considerations to have at the back of your mind if you want to buy the right air conditioner (AC) for your need.
Where to Buy Air Conditioners
Jumia Nigeria – See Offers
Here are some considerations to help you buy the right AC:
What Room Space / Building Type

Before you buy an air conditioner it is right to know the dimensions and size of the space or building to be conditioned. A measure of the room area can help you determine required air conditioners capacity.
The larger the room space the more capacity required from the AC. You need to take this space information to the electronic shop.
The type of building may also determine the type of air conditioner you will buy.
If you need air conditioning in a building with a lot of rooms, it may be a good idea to consider a central air conditioner than buying lots of units of Windows or Split unit air conditioners.
- Advertisement -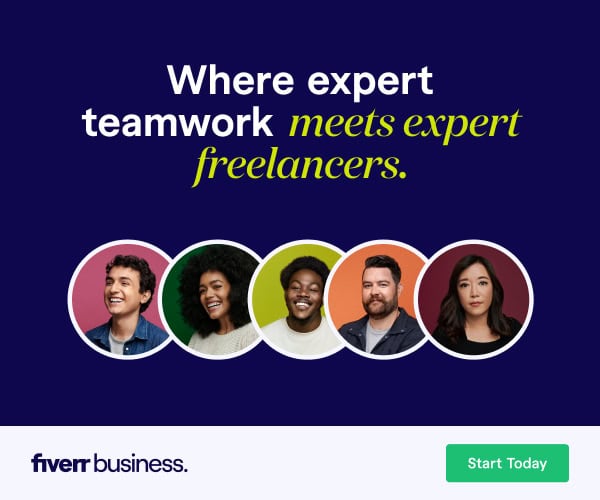 If you are to buy a floor standing AC, you must also determine the space it will be mounted on. Measure the maximum space allowed for the air conditioner; take it along with you to the Electronic shop. Buy floor standing air conditioners that can fit within the measured space.
If you intend buying window mounted air conditioners, measure the dimension of the window. Take along your measurement with you to the electronic shop. Ensure that the dimension of the AC will fit into your window dimension with little or no civil work.
Want to Buy Air Conditioners, Click Here
What Type and Use
There are different types of air conditioners in the market today. You need to determine the type of air conditioner that you need. The type of Air Conditioner can be determined by the use.
- Advertisement -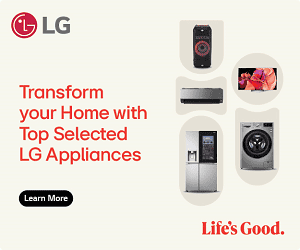 There are two main types of Air Conditioners. These are
Unit Air Conditioners
Central Cooling System (Central Air Conditioners)
Unit Air conditioners are self-contained. Once installed, it can operate independently. These are the type of air conditioners you will usually see in homes.
Small and medium sized homes that do not need too many air conditioning points use unit Air conditioners. They are more economical if few air conditioning points are required.
However, as the number of points required for cooling increase, the merits of a remotely (or centrally) controlled cooling system become obvious.
In a Central cooling system, vents replace unit Air Conditioners. These vents are then connected to a central cooling system. Central cooling systems are used in larger houses.
If you live in a standard apartment or a small house, you will not be interested in a central cooling air conditioning system.
Your interest will be on Unit Air Conditioners. Here are the different types of unit air conditioners:
Windows Air Conditioners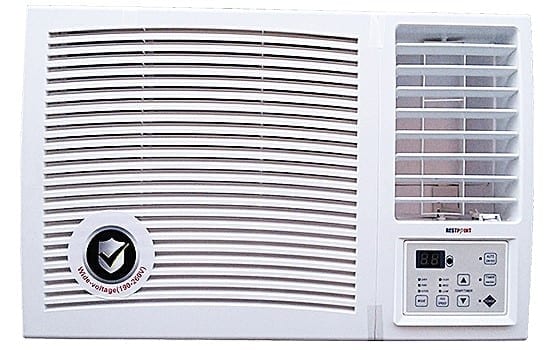 These types of unit air conditioners are mounted on windows. They come in different capacities ranging from 5,000 BTU to up to 12,000 BTU.
A windows air conditioner depending on its capacity can comfortably cool rooms ranging from 10 square metres to up to 60 metre square.
These air conditioner models are usually cubic in shape, but are increasingly taking more attractive shapes. As their name implies, window air conditioners are mounted on the window.
Price ranges from 100,000 Naira to 550,000 Naira. For latest models and prices of Windows Air Conditioner, Click Here
Split Unit Air Conditioners

There are also the High wall split air conditioner units. These models are split units because unlike the Windows air conditioners that come as a single unit, split units come with two units (an indoor unit and an outdoor unit).
Through a hole cut in an outer wall the two units are connected together. Split air conditioners allows the installation of air conditioning without blocking off your Windows.
Price for this units range from 105,000 Naira to 1,950,000 Naira. For latest models and prices of Split Unit Air Conditioner, Click Here
Floor Standing Air Conditioners (a.k.a. Portable Air Conditioners)
The floor standing air conditioners (or portable air conditioners) models are mounted on the floor. Though they are called portable air conditioners, they are actually bulky.
There portability is derived from the fact that they are not fixed (or attached) to a wall or window, which means their position in the room can easily be changed. Some may even come with wheels to make movement easy.
Price for this portable units range from 320,000 Naira to 1,950,000 Naira. For latest models and prices of Floor Standing Air Conditioner, Click Here
Ceiling Air Conditioners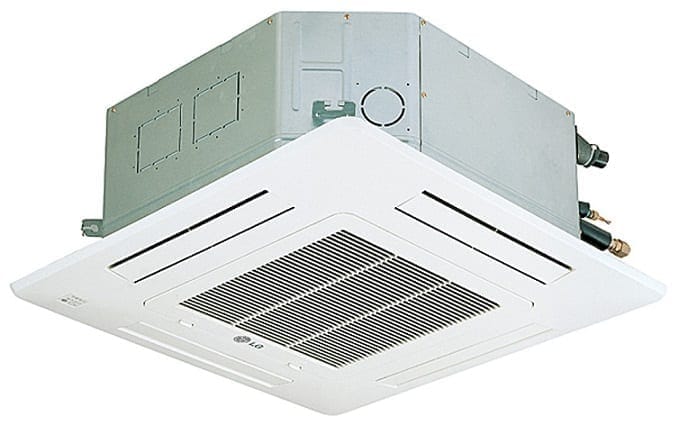 Ceiling mounted air conditioners are as the name implies mounted on the ceiling. Being on top also means they can circulate air more efficiently.
However, they require expert installation as you will need to run duct from the air conditioner to the condenser unit located outside. Ceiling cassette air conditioners come in high capacities and are designed for larger rooms.
Capacities can range from 18,000 BTU to 55,000 BTU.
Price ranges from 350,000 Naira to 1,250,000 Naira. For latest models and prices of Ceiling Cassette Air Conditioner, Click Here
What Capacity (BTU, HP, and EER)
You need to know the right capacity of air conditioner required to adequately cool and condition the measured space. It is very important to buy air conditioners with the right capacity.
An air conditioner with a larger capacity than required will meet its cooling targets too soon leading to intermittent on/off switching of the AC with negative wear and tear on the AC parts.
In addition a big air conditioner will consume more electricity than required unnecessarily increasing your energy bill.
On the other hand, an air con of a lower capacity than required will struggle to cool the space.
The capacity of an air conditioner is a measure of its ability to cool a given space. Some capacity ratings used for air conditioners include Btu (British thermal unit) and Horse Power (hp).
Btu is a measure of the quantity of heat that an AC can remove from a given space. Scientifically Btu is the quantity of heat required to raise the temperature of one pound of water by one degree Fahrenheit.
The higher the Btu capacity of an air conditioner, the stronger it is. Btu capacity of air conditioners, range from 5000Btu to more than 90,000Btu.
Btu may be popular in countries like the United States and the United Kingdom, but in others like Nigeria it is not usually used to describe air conditioners.
A popular rating used by retailers in Nigeria is the hp (horse power). This is a measure of the strength of an air conditioner and is somewhat related to the Btu.
In fact, a modern air conditioner rated at 1 hp can remove 9000 Btu/h of heat.
The hp rating of an air conditioning system is all about the power of the motor (compressor) inside the AC. The more powerful the motor of an air conditioner the greater its capacity to cool (or remove heat from) a given space.
Popular air conditioner HP capacities in Nigeria are 1 hp (~9000 Btu/h), 1.5 hp (~13,500 Btu/h) and 2 hp (~18000 Btu/h).
There are a number of recommendations for determining the air conditioner Btu or hp capacity required.
A small room of about 12 square metres (130 square feet) or less requires about 5,000 Btu/hour or 1 hp.
A medium sized room of about 18 square metres (200 square feet) or less will require about 6,000 Btu/hour or 1.5 hp.
A large room of about 30 square metres (325 square feet) or less will require between 7000 and 8000 Btu/hour or 2 HP.
Another important rating to consider for air conditioners is the EER (energy efficiency ratio). EER is a measure of how efficiently the air conditioner operates. EER is the Btu of heat removed by an AC per watt of power consumed.
Mathematically,
EER = Btu/Power (in watts)
An AC with higher EER will have a lower operating cost compared with an air conditioner with lower EER. However EER comes at a cost. High EER means you will have to spend more money. In other words, high EER air conditioners are more expensive.
You must strike a balance between running cost and purchase cost. If the air conditioner will be on always, buy one with high EER otherwise high EER may not be worth it.
Planning to Buy Air Conditioners, Click Here
Shop for Air Conditioners in the Cool Months
The best time to buy an air conditioner is when few people are shopping for it. This is usually during the cool months like Winter or rainy season.
If you buy your air conditioner before you need it, you are more likely to get it at a low price. Waiting until the hot months when most people suddenly remember they need an air conditioner will get you caught up in demand rush that will result in higher purchase price.
So, buy when the price is lowest, due to low demand and this is usually during cool months.
Checkout Air Conditioner Prices in Nigeria
Power Requirement
It is important to ensure that the AC you intend to buy conform to local electrical standard. One of the most important power ratings is the Voltage supply.
In the US the power supply voltage rating is 110-115V, 60Hz. Any air conditioner for the United States must meet these criteria. In the UK, Nigeria and most African country the voltage supply is 220-250V, 50Hz.
Air conditioners require large amount of power so you may need to install a dedicated power switch for it. Buy a socket or switch that can handle the power requirement of the air conditioner.
Some air conditioners are smart enough to sense the voltage level and can operate over a wide range of voltage (say 90-250v).
Brands of Air Conditioners
There are lots of AC brands in the world and their popularity varies from country to country. In the US and UK there are popular brands like Frigidaire, LG, GE, Friedrich, Haier, Kenmore, Sharp, Whirlpool, Amana, and so on. These brands are not so popular in Nigeria.
Some popular brands of air conditioners with good reputation in Nigeria are Polystar, Midea, Haier Thermocool, LG, Hisense, Scanfrost, TCL, Panasonic, Kingsmen, Chigo, Scanfrost, Samsung, Carrier, Gree, Kenstar, Sharp, Restpoint, Solstar, Chigo, Bruhm, Nexus, Syinix, Airflow, Newclime, dizengoff and so on.
Other AC features to consider
Here are some other features to consider in air conditioners
Bacteria/germ/odour elimination (clean safe air): example Silver Nano from Samsung, Nano Titanium from Hitachi
Remote Control
Adjustable thermostat
Variable Fan speed
Slide out filter: for easy maintenance and cleaning
Digital temperature control
Sleep settings
Adjustable Louvers
Motorized Louvers
Intelligent Cooling
What Price
Once you have a fair idea of the air conditioner you want to buy, you should then find out the price. Prices of air conditioners increase as capacity and number of features increase. You need to do a market survey to determine the price options available to you.
Call or visit an authorised air conditioner dealer to determine prices. Note that prices of air conditioners also vary across brands.
If you are in Nigeria, you can visit our authorised AC dealer list, call or visit the dealer closest to you or you can just Buy Air Conditioners Online.
For latest prices at Amazon, Click Here
At Jumia you will find Air Conditioners and accessories from world leading brands. You can compare prices and read feature information of any product at Jumia Online Store. You can also read reviews of air conditioners at Jumia. These reviews include the experience of visitors who recently bought the air conditioner you intend to buy. Finally you may also decide to also buy.
Prices of most popular cooling systems in Nigeria range from 65,000 Naira to 2,450,000 Naira.
Consumer Financing
Now you know the price of your AC, you need to determine how to finance it. Air conditioner financing may be available to assist you in buying the new product. Enquire from your bank about financing options available to you. In countries like the US and UK product financing is more common than those in Africa like Nigeria. However, today consumer financing is now increasingly available in most of the leading banks in Nigeria.
Product financing is flexible and convenient but comes at the cost of interest. So you may choose to buy with no credit financing.
Want to Buy Air Conditioners, Click Here
Important Notes
Once you are sure of what you want to buy and you have a good idea on price, you can then visit an authorised dealer shop to make your air conditioner purchase. You may buy from any of the same shops you did your market survey preferably the one with the best deal.
However, wherever you buy make sure it is from an authorised air conditioner dealer shop. Authorised AC dealers deal directly with air conditioner manufacturers and will often offer you a one to three years warranty.
The warranty often involves repair or outright replacement of the air conditioner if it develops any fault during the tenor of the warranty. The fault must not be as a result of your carelessness or abuse. The warranty is often limited so clarify what the warranty includes and excludes (terms and conditions).
Authorised air conditioners dealers offer excellent after sales services. They also offer AC financing.
Air Conditioner Related Topics:
Paschal Okafor
is
NaijaTechGuide Team Lead
. The article
Air Conditioners Buying Guide
was written by . The article was last modified:
November 12th, 2021