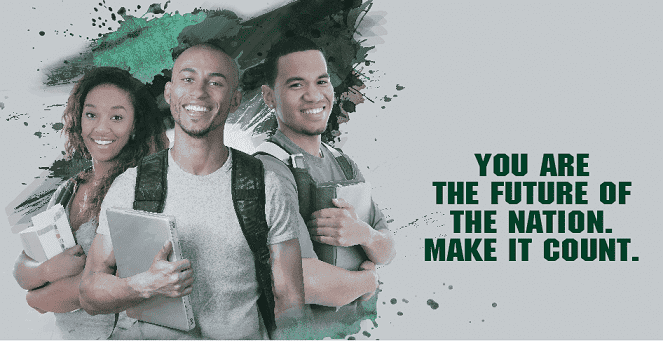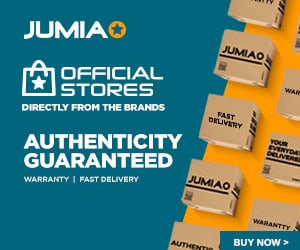 NIIT is a global leader in Information Technology (IT) education and training with presence in several countries. At NIIT you get world class IT training and education that drives you towards a global IT career. NIIT centres are well equipped with latest IT training tool kits and are spread all over Nigeria. NIIT Courses prepare you for a global IT career.
In this page, we have included a list of NIIT centres/branches in Nigeria (phone number and addresses) scroll down to view the list.
Information Technology education is becoming increasingly important worldwide. This is because of the benefits that businesses derive from deployment of Information technology tools. Organisations in Nigeria and elsewhere have seen the positive impact that IT makes in employee productivity in business.
As a result IT literacy is now a must for securing most jobs. It is no longer news that companies now demand computer literacy as a requirement for securing jobs. Jobs are increasingly being advertised on the internet. Some companies also demand that you apply online.
Information technology training can come as basic computer appreciation with office productivity tools like word processing, spreadsheet and presentation software skills. Training in these office productivity tools is becoming a basic requirement for securing and retaining jobs. Having these software skills make you relevant to your employer today and in the future.
IT cannot only help in making you more productive in your career. You can have information technology as a career. Professional IT career options include web design and development, software development, database management, e-business, e-commerce, Online marketing, networking and much more.
This is where NIIT comes in. NIIT's unique teaching methodology ensures effective learning. NIIT curriculum and courses are based on latest technologies from vendors like Microsoft, IBM, SUN Microsystems, CompTIA, CIW, QAI, and PMI. NIIT curriculum is also designed to put you on track to acquiring international certifications from these leading technologies.
NIIT Courses
Courses offered at NIIT centres include but are not limited to:
Oracle
Big Data
Digital Marketing
Cisco
MCSE
Linux
Sun Java Developer
Sun Solaris
NIIT courses include
Software engineering
Network engineering
Java programming
e-commerce
Database management
e-business
Web design technology
Computer engineering
NIIT Scholarship
Every year (usually around July) NIIT organise IT training scholarship tests in Nigeria. The scholarship opportunities are widely publicised in the country and application forms are free. Successful applicants who pass the test can get training fee waivers of up to 200,000 Naira. You do not require computer knowledge to qualify for the NIIT scholarship.
To receive updates when the 2010 NIIT Scholarship commences follow us on twitter. We will send updates to all our followers on twitter.com when NIIT 2010 Scholarship application starts.
NIIT National Innovative Diploma NID and NVC
NIIT now offer 2-year fulltime and 3 or 4-year part-time training programs leading to the award of National Innovation Diploma, NID and National Vocational Certificate NVC in Nigeria. NIIT NID and NIIT NVC courses and certificates are authorised by the federal ministry of education and approved by the national board for technical education.
NIIT offer NID certificate in the following courses:
Software Engineering
Hardware Engineering Technology
Network & Systems security
Multimedia Technology
NIIT Nigeria currently offers NVC in Computer Studies.
NIIT MasterMind
NIIT MasterMind Series was designed to equip trainees with general IT management skills. NIIT MasterMind Series offer choice of specialisation in software technologies like MS.NET or J2EE. NIIT MasterMind also offers choice of specialisation in network technologies like Microsoft or Linux. NIIT also offer possibility of higher education.
NIIT MaxiMedia
NIIT MaxiMedia was designed to equip trainees with IT skills in relevant multimedia applications. NIIT MaxiMedia offer training in graphics and multimedia design relevant for advertising, printing, publishing, audio visual and web design.
follow @naijatechguide on twitter for updates on NIIT Scholarship for 2010.
NIIT is a global IT training and education centre with presence in over 44 countries including India, USA, UK, Australia, Japan, France, Germany, and so on.
You can also visit NIIT website at www.niitnigeria.com for more information about NIIT global operations.
NIIT Centres in Nigeria
If you are seeking a global IT career visit an NIIT centre close to you. Below is a list of NIIT centres in the Nigeria. Addresses and phone numbers are provided:
NIIT Ota Centre:
Km 22/23, Lagos-Abeokuta Expressway, Dalemo Bus Stop, Beside Zenith Bank, Sango Ota, Ogun State
09036306781, 09036351708, 08085835149
NIIT FCT Abuja-Wuse II Centre:
8 Sirakoro Street, Off Blantyre Street, Wuse II, Abuja
09055096016, 08075090383
NIIT Asaba Centre:
28, DLA Road, off Summit Road, Asaba, Delta State
07067976791, 07067976795
NIIT Benin, Edo State:
3rd Floor, Enterprise Building, 62A, Ihama Road, by Akhionbare Junction, GRA, Benin City, Edo State
09037845681, 08075952272
NIIT Ibadan Centre:
1, Oluyole Way, 3rd Floor, Favos Building, beside Mr. Biggs Restaurant, Bodija, Ibadan, Oyo State
07084494446, 7084494447
NIIT Kaduna Centre:
EK House, 5D Kanta Road, Kaduna, Kaduna State.
​08075090381, ​08075090382, ​08075090383 / 84
NIIT Lagos-Ajah Centre:
NIIT building, Km 11, Lekki Epe Express way, First gate Ikota, opp Fidelity Bank, Ajah, Lagos.
08099450097, 08171137822, 08093349988
NIIT Lagos-Festac:
1st Floor, Damilola Plaza, 22 Road, 2nd Avenue, Festac Town, Lagos.
08093349977, 08175537822, 08091945352
NIIT Lagos-Ikeja:
112, Awolowo Road, Ikeja, Lagos
08093340220, 08093340110, 08083367393
NIIT Lagos-Surulere
114 Funsho Williams Avenue (Iponri) Surulere, Lagos.
​08099045352, 8093240200, 8093349955
NIIT Port Harcourt-Aba Road Centre:
Onyejieke Plaza, 238, Aba Road, Port Harcourt
084-762682
NIIT Port Harcourt Centre:
1 Kaduna Street, D/line Port-Harcourt, Rivers State.
07053070704, 08173890176
NIIT Onitsha, Anambra:
Pacific Complex, 9 Awka Road By ABS Junction, Onitsha, Anambra State.
07067976798, 08160481150
NIIT Owerri, Imo:
No 1, Kunoch Lane, Behind Diamond Bank, Ikenegbu, Item Street, Owerri, Imo State.
08036669177, 08036666618
NIIT Warri, Delta:
60 Effurun/Sapele Road, Opp. Sterling Bank, By Oghene Shopping Plaza, Warri, Delta State.
08066604421, 08050448991, 08168975565
NIIT Agbara, Ogun:
Plot 11, OPIC Industrial Layout, Conoil Filling Station, Agbara-Atan Road, OPIC Estate, Agbara, Ogun State
08094355000, 08094355003, 08094355006
NIIT Ikorodu, Lagos:
7, Sokoto Road, Hanwa GRA
08093344996, 08093344997, 08093344998
Visiting any of these NIIT centres could be your first step in your journey for self-actualisation in IT.
follow @naijatechguide on twitter for updates on NIIT Scholarship for 2010.
Related Topics
Paschal Okafor
is
NaijaTechGuide Team Lead
. The article
NIIT Nigeria Courses Scholarship Centres Results for Global IT Training and Education
was written by . The article was last modified:
August 30th, 2017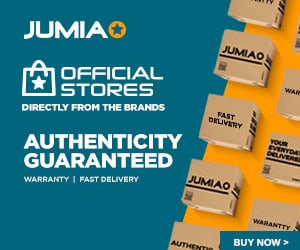 NaijaTechGuide may receive financial compensation for products/services purchased through affiliate links on this site. See
full Affiliate Disclosure Here