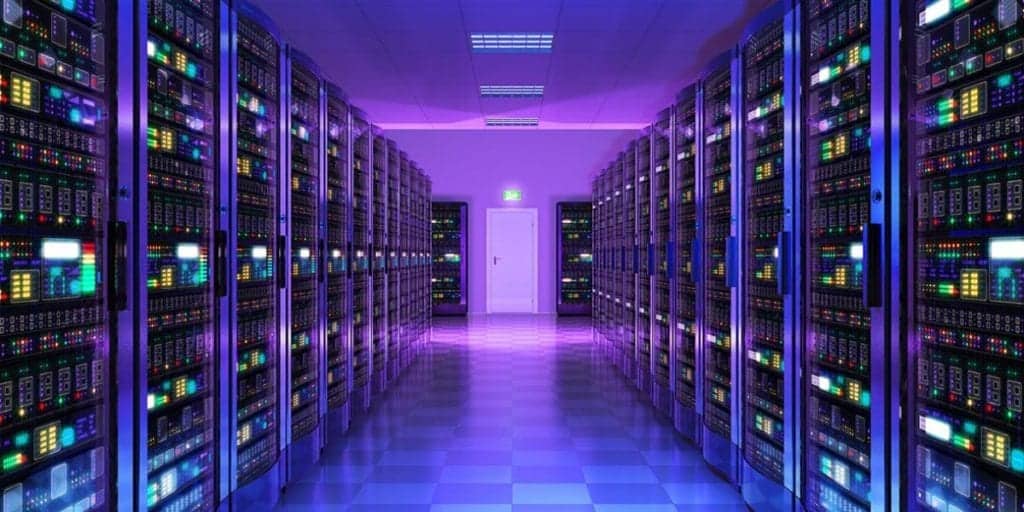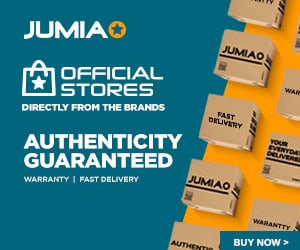 Web hosting simply means, making a website accessible on the internet by storing it in a server connected to the internet. Websites are stored in storage drives (SSD or HDD) resident in servers connected to the internet. Web hosting involves storing your website in a server connected to the internet, in order to make it available to any device connected to the internet.
You can either host your website yourself or preferably pay a web hosting company to host your website.
Here are important web hosting considerations
Storage Space:
Storage space is measured in megabyte (MB) or Gigabyte (GB), this is the amount of disk space available for storing files that makeup your website. This includes the text, pictures, documents, videos, and web pages.
If a web hosting company will host your website, you should ensure you buy enough storage space to meet the needs of your website today and in the future. It is also important to find out what happens if you require more storage space than initially projected.
Most leading international web hosting services offer storage space ranging from 10GB to unlimited storage, depending on the web hosting plan selected. For example, GoDaddy offers 100GB storage in its Economy plan and unlimited storage in its Ultimate plan.
However, web hosting companies in Nigeria offer storage in the MB range.
Web Hosting Bandwidth Limit:
Web hosting bandwidth is usually measured in Gigabyte and is the amount of traffic the web hosting company will allow to be transmitted to or downloaded from your website within a given period, usually one month.
A website with a lot of visitors will require more bandwidth than one with little amount of visitors. Find out from your intended web hosting company what happens if you exceed your bandwidth limit or require more bandwidth.
Usually you will be charged if you exceed your bandwidth limit. Go for a web hosting service with an easy way of migrating you to a package with higher bandwidth limit if you exceed existing limits.
However, these days most leading international web hosting companies offer unlimited bandwidth even for their most basic web hosting plans. Bandwidth limit is still common for web hosting sites in Nigeria.
However, although most web hosting services advertise unlimited bandwidth and storage for their cheap or entry web hosting plans, you should not read this literally. The unlimited there actually means unlimited for intended use.
Cheap web hosting plans are designed to meet the requirements of a typical micro or small business. So, cheap web hosting would seem unlimited for a typical small business, but do not expect to run Facebook on a cheap web hosting plan.
Free Domain with Web Hosting:
Most web hosting services usually offer you free one year domain name registration once you buy a web hosting plan. However, it is advisable to register a domain name separately with from the web hosting plan.
This is more like an insurance if anything goes wrong. If you accept the free domain name with web hosting, you do not actually own the domain name. Technically, the web hosting company stills owns it but is just allowing you to use it free. You will discover this if you decide to change your host in future.
The web hosting company will make things difficult just to stop you from switching from their service. They may ask you to pay very high fees to buy the domain name from them. You may also experience unnecessary delays.
With separate web hosting and domain name registration all you do when there is a problem is to find a new web hosting service, move your content to the new hosting company's server, and point your domain name service to them.
The point is that it is a good idea to buy a domain name from a company that offers domain name registration before looking for web hosting. GoDaddy is an industry leader when it comes to domain name registration.
Linux or Windows hosting:
This is nolonger a big issue these days. Web hosting companies usually offer either Linux or Windows hosting. Linux hosting is usually cheaper than Windows hosting. Linux also offer more leverage to developers. Linux hosting will usually offer technologies like PHP/mySQL. Windows will support technologies like ASP/.NET/MS SQL.
Linux hosting is more popular than Windows hosting but some hosting companies will support both OS. Note that hosting your website on a particular operating system does not mean your website will be available to only client computers running such an OS.
It simply means the server hosting your website will run that particular OS. Your website will be accessible to all client devices irrespective of the OS used.
Number of Subdomains supported:
The subdomain of the domain www.website.com is subdomain.website.com. Sub-domains allows you divide your website into sections. For example, it is usually a common practice to create a subdomain for a forum or blog to your main website.
In that case the subdomain for the blog will be blog.website.com and that of the forum will be forum.website.com. Make sure your chosen web hosting plan provides you with enough subdomains to meet the needs of your website.
Most web hosting companies offer unlimited subdomains in some of their web hosting plans.
Email Support:
It is important to know the number of email accounts supported by the chosen web hosting plan and the storage limits. Most hosting services offer email features like auto-responder, email forwarding, webmail, virus and spam protection, etc.
Supported Free Applications:
It is also important to know the applications supported by the chosen web hosting plan. For example, you may require a Content Management System, like Joomla, WordPress, Drupal, Mambo, etc.
In the same vein, if you are interested in a Forum, you should ensure the hosting service supports your required Forum application like SMF, except you intend building the forum from scratch.
There are also applications for image galleries, blogging, project management, shopping cart, etc. The advantage of these applications is that they make things easy, all you need is to install and customise the application and you are good to go.
Number of Database supported:
It is important to know the number of databases supported by the chosen web hosting plan. Databases are required by most interactive websites. For example, if you plan using any of the free applications, then you will require a database for each application.
A website that has a Content Management System, a Forum, and a blog will require at least 3 databases, one for each application. The more apps required by your website, the more databases required on your web hosting. Make sure that the chosen web hosting plan takes care of the present and future database needs of your website.
Web Hosting Cost:
Web hosting is either free or paid. Free hosting is usually limited in features and is only appropriate for personal sites or blogs or if you are ready to live with those hosting limitations.
Free web hosting will not involve server scripting and database, limiting your ability to create interactive websites. Some free web hosting service may also include ads on your website.
You cannot use free hosting for your business site or web applications. Prices of paid hosting range from 10 USD to up to 80 USD per month.
In Nigeria you can pay N7,500 per year for hosting your website. Note that the highest paid web hosting service does not necessary mean the best quality of service. However, to get a good service you need to pay something reasonable. Make sure you focus on your needs and buy a hosting plan that meets your needs. But also bear in mind your future web hosting needs.
Quality of Service (QoS):
QoS is a very important consideration. You need to find out the guaranteed up-time of the web hosting company. Uptime is the percentage of the time in a day or month that the server hosting your website will be up (active online). Go for a web hosting company that offers 99.99% uptime.
Also important is support. How fast will the web hosting company respond to your problems? Do they offer 24/7 support? Do they have toll free numbers? Will they automatically backup your files against unrecoverable errors? Do they have stable power; and generators and UPS for backup power supply? How secure is your data and files? Do they have enough internet backbone (T1 or T3 lines)?
Look for one of the best web hosting companies and host your website with them. If you are looking for reliable web hosting, you may consider hosting your website outside Nigeria. Nigerian hosts are not there yet when it comes to QoS.
Other web hosting features:
Other features available on web hosting packages will depend on the OS resident on the server. As stated earlier, Linux hosting will come with PHP/mySQL while Windows hosting will come with ASP/.NET/MS SQL.
These web hosting technologies are used for developing interactive and database driven website. Other web hosting features include web monitors and statistics for analysing your success online, shopping cart and secure sockets layer (SSL) for online merchants, and FTP.
Need your own server – self hosting
You may need to host your own website yourself. This is quite challenging and you have to be skilled in computer technology to host your website. You will also need dedicated staff working on shift, as your server must be on 24/7.
You will also have to worry about technical issues like site backup and power backup. Except, you plan building a very big web application, or you wish to integrate your website with your company intranet, or you plan starting your own web hosting company, hosting your website yourself will not be worth the effort.
Dedicated Hosting, Co-located Hosting, Virtual Private Server VPS Hosting
One reason why you may decide to host your website yourself is security. You do not want anybody having access to your data and files. Another is that you will like to have more choice and control over your web hosting. However, you can get this two and still free yourself from the rigours of hosting your website yourself.
In dedicated hosting plan, your web hosting company hosts your website on a dedicated server. You can decide your software and settings. In Colocated hosting, you buy your own server and ship it to the web hosting company to manage for you. You can also instruct the web hosting company to buy a server of your choice specs for hosting your website.
In virtual private server hosting, your website is hosted on the same server as other website, each website operates on its own partition offering dedicated server benefits at a more affordable price.
All these options offer you more security and control with fewer headaches compared to hosting your website personally.
Read More: WordPress Best Practices for AWS | Hostinger Black Friday | Finding eCommerce Hosting | SiteGround Services
Web hosting gives you presence on the internet. You need to go for a good hosting company if you want to remain present on the internet.
Web Hosting Related Topics
Paschal Okafor
is
NaijaTechGuide Team Lead
. The article
Web Hosting Tips – Domain, Storage, Bandwidth Overviews
was written by . The article was last modified:
September 12th, 2022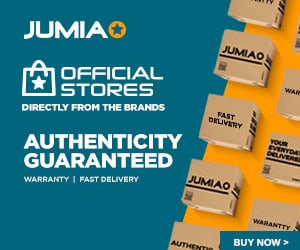 NaijaTechGuide may receive financial compensation for products/services purchased through affiliate links on this site. See
full Affiliate Disclosure Here