Glo Biig Dash has been withdrawn for now by Globacom less than a week after its launch. Reason being the "overwhelming response of millions of subscribers to the Biig Dash (promo/package)". Glo also said the Big Dash was rested because Glo subscribers "engaged our network longer than anticipated".
The language of the notification suggests that this may be temporary, but Glo also promises "a wow package soon". One hopes Glo will do their homework better before coming out with such promos in the future to avoid another embarrassment. Glo underestimated the love that Nigerians have for cheap/free goods.
If you migrated to Glo Biig Dash you will have to migrate out to Glo Classic plus per second as Glo Biig Dash package seems to default to per minute. This means that you will be billed in per minute when you make call if you do not specifically migrate to Glo Classic Plus per second. To Migrate to Glo Classic Plus per second dial 125 and follow the voice prompt.
Related Topic
What follows is our initial article on Glo Big Dash, as the package has been rested it may no longer be relevant.
Glo has introduced a new prepaid package called Glo Biiig dash. Glo big dash empowers Glo subscribers to make unlimited Glo to Glo calls by just paying N40 daily. For just N40 you can talk with your family and friends for a whole 24 hours at no extra cost.
Note that once you migrate to Glo big dash, N40 will be deducted from your account daily. Dial *100*1*1# to migrate to Glo Big Dash package. To migrate out of Glo Big Dash to other Glo packages dial 125 and follow the voice prompt to modify your package or dial *100*3*2#. You can also migrate to Glo Big Dash by dialing 125.
Glo Biiiig Dash is a fair offer, with just N40 you can talk for 24 hours on the Glo network. Remember that you will be billed N40 daily, that will amount to about N1,200 monthly. However, you can easily migrate in and out of the Glo Big Dash package.
So you can migrate into the package on days you wish to make lots of Glo on-net calls and then migrate out on other days. There could be some cost savings using this approach. Note that the N40 covers only Glo to Glo calls, you will still be billed 70 kobo/s for calls to other networks, N5 for Glo to Glo SMS, and N15 for SMS to other networks.
Glo Big Dash is likely to be the beginning of the end of free Night calls. Night calls though free or very cheap depending on your network results in poor sleeping habits, which is likely to result to low productivity at work or poor academic performance. Every night thousands of young and not so young Nigerians lose sleeping hours just to keep in touch with loved ones at a reasonable price.
Glo Big Dash by offering free calls during the day as well as at night is a more convenient and humane tariff package. We believe that the daily rental package is the way to go as long as it is easy to migrate in and out of the package. Glo has set a new standard and soon the other network operators will respond.
- Advertisement -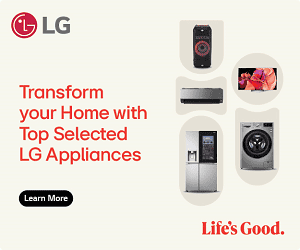 Glo Biiig Dash codes
To migrate to Glo Big Dash – Dial *100*1*1#
To migrate out of Glo Big Dash – *100*3*2#
Related Topic
Paschal Okafor
is
NaijaTechGuide Team Lead
. The article
Glo Biiig Dash Stopped: N40 daily for unlimited Glo to Glo calls a big dash from Globacom
was written by . The article was last modified:
September 24th, 2021