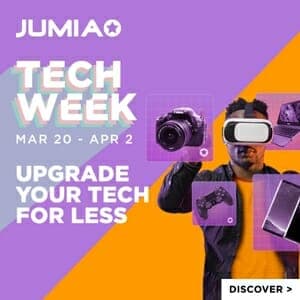 Roaming is a value added service offered by mobile cellular operators that enable you make and receive voice calls or send and receive data when travelling outside the coverage of your home network. With roaming you can access telecoms services from anywhere as long as there is a mobile operator in the area with a roaming agreement with your mobile operator. With respect to roaming, the network you are subscribed to is called your home network, while the network you are roaming on is called your visited network.
How Does Roaming Work?
When you switch on your phone in or move into a location where your mobile operator has no coverage, your phone will as usual attempt to send signal to your home network. Since your home network has no coverage, the visited network will pick the signal and attempt to register your mobile phone for roaming. First it will check whether it has a roaming agreement with your home network. If there is no roaming agreement, access will be denied and you will not be able to enjoy telecoms services within the visited network.
If the visited network finds an existing roaming agreement, it will request your service information from your home network. If your subscription plan allows for roaming, your mobile phone will be registered on the visited network for roaming. Your home network will also note your location so as to properly route incoming calls and data to your mobile phone. Once registered, you will be able to access all telecoms services allowed by your mobile operator on the visited network. Note that while roaming, you pay whether you make or receive a call.
Types of Roaming
There are three popular types of roaming they are:
Regional Roaming
National Roaming
International Roaming
Regional Roaming
Regional roaming allows subscribers to move from one region to another within the national coverage of a mobile operator. Because of the size of Nigeria, regional roaming is not available in the country. However, in countries like India, with large land mass, mobile operators divide their network into regions and if you want to move from one region to another on the same network, you have to roam.
National Roaming
National roaming allows subscribers to move from one mobile operator to another within the same country. National roaming is not common in Nigeria, but some CDMA operators support national roaming. For example, a CDMA operator with good coverage in Northern Nigeria may decide sign a roaming agreement with another CDMA operator with good coverage in the southern Nigeria. This will allow subscribers of both networks to access telecoms services from anywhere either of the two have coverage in Nigeria. GSM operators do not support national roaming.
International Roaming
The most popular type of roaming offered by Nigerian mobile operators is international roaming, which allows you to access telecoms services outside your home country. For international roaming to work, it is important to note the frequency band used in your visited country and make sure it is supported by your mobile phone. For example, Nigeria uses 900MHz and 1800MHZ frequency bands, which is the same with Europe. So, if you are travelling to Europe, you have no problem.
However a problem arises if you plan travelling to North America; say The United States or Canada where the frequency band is 850MHz and 1900MHz. For a mobile phone to access network in a country, it must support one or both frequency bands available in that country.
If you have a tri-band or Quad-band phone, then you can roam in almost any country. However, if you have a dual-band phone in Nigeria, then you are not likely to be able to roam in North America.
Who needs roaming?
Roaming is for tourists and business travellers. If you are planning to stay for a short period of time outside your country and you want to keep in touch with people back home, even if you have to pay for making and receiving calls, then roaming makes sense. If you plan relocating to another country there is no need for roaming, just buy a new line in your new country.
What to do before leaving your country if you plan roaming
Call the customer care number of your mobile operator and ask whether your mobile package allows roaming. Do not assume that roaming is automatic; it may not be available in all packages. In addition, ask what services are available when roaming: voice, e-mail, internet, etc.
Visit your mobile operator's customer care centre or website and look for a list of countries your mobile operator allows roaming in and find out which mobile operators they have roaming agreements with and the fees.
Check your mobile phone and find out the frequency bands it support. A dual-band phone for Nigeria will normally support 900/1800MHz, if you are travelling to Europe; you have no problem as Europe shares the same band with Nigeria. A problem arises if you are travelling to the US or Canada with a different frequency band (850/1900MHz). If you plan roaming in the US or Canada, make sure your phone is tri-band or preferably quad-band.
Roaming is a great service offered by mobile operators to keep you in touch with your contacts back home from almost anywhere in the world with the same mobile phone number.
Paschal Okafor
is
NaijaTechGuide Team Lead
. The article
Roaming on mobile phones: What is it
was written by . The article was last modified:
April 24th, 2016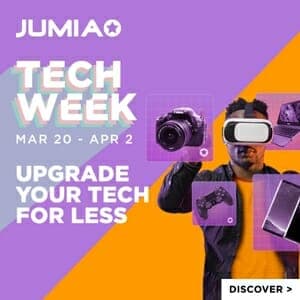 NaijaTechGuide may receive financial compensation for products/services purchased through affiliate links on this site. See
full Affiliate Disclosure Here