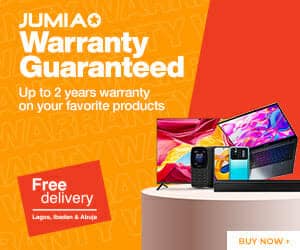 Liberty Reserve is an electronic payment system that enables account holders to make secure payments on the internet using value stored in their account. Currently value stored in a Liberty Reserve account can be in US Dollars (USD), Euro (EUR), and Gold gram (gg). Liberty Reserve is an e-currency that allows instant payment. It allows account holders to easily send and receive money online no matter their location or distance apart. Since, Liberty Reserve also stores value in gold, it is also a Digital Gold Currency.
Open a free Liberty Reserve account
To understand Liberty Reserve, look at it as a commodity. It is an electronic commodity that is now accepted by a lot of merchants as a means of payment for their goods and services. Liberty Reserve is an instant and irrevocable payment system. Once you make a payment it cannot be reversed even if in error, except however the receiver decides to do so.
To make payment with Liberty Reserve, you need to create an account. Then you buy Liberty Reserve in the value you desire USD, EUR, Gold grams (gg). However, Liberty Reserve does not sell the e-currency directly, they only store it and help you maintain and manage your account. However, there are independent exchange providers that will sell Liberty Reserve to you. Independent exchangers will also buy your Liberty Reserve e-currency from you when you want to sell. Note that you cannot exchange one type of Liberty Reserve for another within your account. For example, your Liberty Reserve EUR cannot be transferred to Liberty Reserve USD within your account. So all three Liberty Reserve accounts are funded and operated separately.
Liberty Reserve e-currency exchangers support a wide range of remittance methods (bank wires, money orders, cash, credit/debit card, PayPal, Western Union and lots more), making Liberty Reserve one of the most widely available electronic payment system on the internet today. In Nigeria, there are a number of Liberty Reserve independent exchangers who will accept direct bank deposit, making things easy for account holders. Note that Liberty Reserve exchangers are independent; hence they are not controlled or regulated by Liberty Reserve SA. However, Liberty Reserve SA recommends that you deal with exchangers that are members of the Global Digital Currency Association (GDCA). GDCA monitor, rank, and rate e-currency exchangers who are its members. Hence dealing with Liberty Reserve exchangers who are members of GDCA is better. A number of Nigerian exchangers are members of GDCA.
Liberty Reserve is very popular in countries where credit/debit cards are in-existent or requirement for getting them too tedious. In Nigeria, although debit cards are now easy to get Liberty Reserve is still very popular because it is probably easier. Liberty Reserve is also popular because a lot of online investment opportunities prefer e-currencies like Liberty Reserve to debit/credit cards. Merchants prefer Liberty Reserve because transactions are irrevocable; hence it is easier and more cost effective to operate. Anyone can buy and use Liberty Reserve all that is required is to find an independent exchanger that accepts remittance from channels available to you.
If you can find an independent Liberty Reserve exchanger in your country, you may be able to buy e-currency with cash deposits in banks or even over the counter. For example, all exchangers in Nigeria accept cash deposits (Naira) in bank to fund your Liberty Reserve account.
Note that independent exchangers as their name imply are independent and are not under the control of Liberty Reserve SA. It is recommended you deal with independent Liberty Reserve exchangers that are members of the Global Digital Currency Association (GDCA). GDCA monitor and rank its members. So if you have any issue with a member, you can submit a complaint at the GDCA website. The Association will take it up and hopefully resolve your issue.
You must have a Liberty Reserve account before you can buy the e-currency. Opening an account is easy and free; you simply fill out the application form and login to your account to activate it. Once this is done you can buy or sell Liberty Reserve. You can even be an exchange provider or a merchant once your account is active. Once you have a Liberty Reserve account you can immediately start receiving payments online.
You can also copy a link that enables your website visitors to make payments to your Liberty Reserve account directly from your website. This may be okay if you have very few products or service to display. However if you need more automation/customisation or you have a wide variety of products and services you should go for a shopping cart. You will also need to interface your shopping cart to Liberty Reserve website using a shopping cart interface (SCI).
Liberty Reserve is very popular because of its low transaction fee. Liberty Reserve charges 1% transaction fee each time you receive the e-currency to another account. Senders do not pay any transaction fee. Note that Liberty Reserve transaction fee is capped at 2.99 USD. This means that to receive $10,000 or $1,000 Liberty reserve, you will only pay a transaction fee of $2.99.
Liberty Reserve is very popular among Nigerians involved in online or internet investment opportunities like forex trading and High Yielding investment Programs (HYIPS). Liberty Reserve payment solution can also be used for other transactions. You can buy products on the internet. With Liberty Reserve, you can also pay for services like web design, application development, consulting services and lots more.
Liberty Reserve has a wallet feature. Liberty Reserve wallet is a quick and easy access account for making fast payments. You move a small amount of your Liberty Reserve balance to your wallet for making fast payments. The difference between making payments from your main Liberty Reserve account and making payment from your wallet, is that payments from your wallet does not require lots of security checks hence making things easier for you. However, absence of security checks makes using your Liberty Reserve wallet more risky. So, if you must use the Liberty Reserve wallet, make sure that you move only a small amount to the wallet, leaving the bulk of your funds in your main Liberty Reserve account.
Open a free Liberty Reserve account
Need more information? Visit the Liberty Reserve website for more information.
Liberty Reserve Links
Liberty Reserve website
Liberty Reserve FAQ page
Understanding Liberty Reserve
Using Liberty Reserve Wallet
Related Topics
Paschal Okafor
is
NaijaTechGuide Team Lead
. The article
Liberty Reserve e-payment System Overview
was written by . The article was last modified:
October 10th, 2019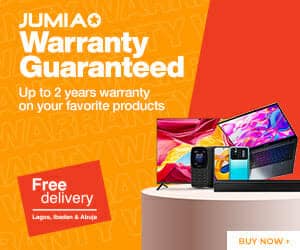 NaijaTechGuide may receive financial compensation for products/services purchased through affiliate links on this site. See
full Affiliate Disclosure Here