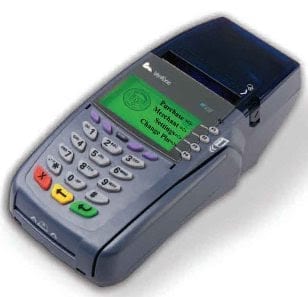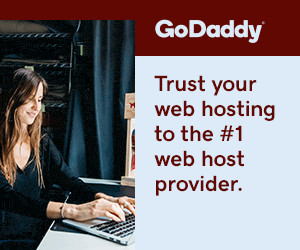 If you own a shop, store, shopping mall or offer goods and services for sell in Nigeria, you should be preparing your business by now for the takeoff of the cashless policy of the CBN. How ready is your business for accepting e-payment from customers who prefer to shop cashless with electronic payment solutions? Have you started deploying e-payment solutions in your business, shops, and stores?
In this article, we show e-payment solutions that merchants must seriously consider for their business to run smoothly in a cashless Nigeria. Note that cashless Nigeria does not mean that people will stop shopping with cash. In fact, there will still be a lot of cash in circulation even after then.
However, some of your customers will want to shop with e-payment solutions to enable them keep within their CBN daily cash limit and avoid paying the huge cash handling costs. Offering an e-payment solution in your shop or store will offer such customers the choice of conveniently paying for your goods and service with e-payment solutions.
---
All the Best Flight Deals for the Day
For Cheap Flights Starting at

₦16,000

, Click Here
(Also ₦270,099 for London Return Ticket)
---
In addition, if you are selling high value items like goods and services that cost 50,000 Naira, 100,000 Naira, and above, you should seriously consider e-payment options as we reckon that such customers may prefer e-payment.
For the record an e-payment solution is a payment solution that enables your customers pay for your goods and services electronically without using cash. They simply authorise payment to you after shopping and the value of what they bought will be electronically transferred to your bank account or e-wallet as the case may be.
Now here are e-payment solutions for your business, shops, stores, and shopping mall:
Point of Sale PoS e-payment solution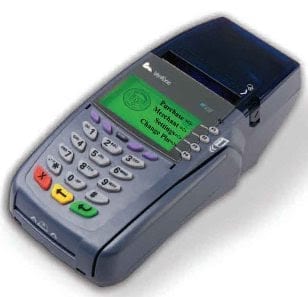 A Point of Sale terminal or PoS terminal is a portable device that enables shoppers pay for goods and services with electronic payment cards like ATM/Debit cards and credit cards. If a merchant installs a PoS terminal in his/her store, super market, shopping mall, boutiques, or business office, customers will be able to use e-payment cards like InterSwitch Verve, MasterCard, Visa, eTranzact, etc to pay for goods and services on checkout.
The PoS terminal is connected to your bank. After shopping, the shopper presents his e-payment card to your teller, who slots it into the POS terminal or swipes it on the POS terminal depending on the configuration of the terminal. The customer checks the bill and authorise payment by entering his/her PIN. If all is well, funds will be electronically transferred from the shoppers account to your merchant account at your bank.
With their e-payment cards, your customers can spend up to 1,000,000 Naira on goods bought from your shop with no need to carry cash. In addition, depending on your PoS terminal, you may also be able to offer money transfer services as well as sell recharge cards as most PoS machines can also print recharge cards.
To get a PoS terminal, contact the customer care unit of your bank. You will be required to open a current account. Some banks may offer PoS at discounted rates. So, talk to your bank. Remember to prominently display the logo of the e-payment cards you accept in your business location to avoid confusion.
Mobile Money e-payment solution
Mobile Money is an e-payment solution that enables your customers pay for your goods and services using their mobile phone. With mobile money, users can create e-wallets on their mobile phones for storing funds. Once fund is stored in their e-wallet, they can use it to pay for goods and services. If you enable your shop or business office to accept mobile money e-payment solutions, such users will be able to pay with their phone.
Accepting mobile money e-payments could be as simple as subscribing to a mobile money service with your mobile phone. However, mobile money providers may offer special devices (like a PoS terminal), suited to the unique needs of merchants. It could also be possible that Mobile Money can be integrated into PoS terminals.
Accepting payment with mobile money is similar to PoS terminals. After shopping, you provide the shopper with cost of the purchase and your merchant ID or account number, the shopper enters these details on their mobile money interface, enter their PIN to authorise payment and in seconds the value of the purchase will be electronically transferred to your account and you will receive confirmation on your device.
To get mobile money e-payment solution for your shop, store, super market, or business office, contact any of the service providers or their bank partners. Current mobile money services in Nigeria, include PocketMoni from eTranzact, MTN Mobile Money, U-Mo Mobile Money, and QikQik Mobile Money.
There are also mobile money solutions where you do not need to do anything, like the 737 service from GTbank. All you need is provide your customer who is a GTbank account holder your account number and they will instantly transfer funds to your account to pay for goods and services.
So, here you have it. These two e-payment solutions will go a long way to make your business e-payment friendly and 100% ready for a cashless Nigeria. You should also consider electronic banking solutions like Internet banking and Mobile banking as these will enable you to conveniently handle your banking transactions. Have you started using e-payment in your business? What is your experience so far?
More e-payment articles:
Paschal Okafor
is
NaijaTechGuide Team Lead
. The article
E-Payment for Merchants & Shops in a Cashless Nigeria
was written by . The article was last modified:
September 20th, 2017