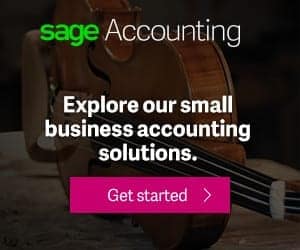 You must have heard about the cashless policy of the Central Bank of Nigeria, CBN by now. Well, if you have not, it is a policy aimed at reducing the volume of physical cash circulating in the Nigerian economy with e-payment options. Core to the cashless (more like cash-lite) policy is the introduction of daily bank deposit/withdrawal limits above which account holders pay huge transaction costs.
Most articles on the cashless policy so far have focused on either announcing the policy or highlighting the challenges facing it. Very few have actually focused on what payment and transaction options are available to you if you require transactions above the daily limits without paying the huge cash handling charges or if you just want to go cashless or cash-lite. In this article we will be highlighting some of these e-payment and e-transaction options.
Cashless Policy Overview
Before going through the payment/bank transaction options, let us first see what the cashless policy is all about. Although the CBN has watered down the cashless policy to the extent that I now consider it useless, any policy that pretend to drive Nigerians towards electronic payment is welcome.
---
Best Amazon Store Deals
For all the Best Deals on Amazon, Click Here
---
As part of the cashless policy, the CBN has put in place daily limit for bank account withdrawals and deposits. The cumulative daily limit is N500,000 for individual accounts and N3,000,000 for corporate accounts. Above this daily limit you will pay cash handling cost of 3%. Note that the service charge is borne by the account holder, whether deposit or withdrawal.
So, you can withdraw above the limit, but it will be expensive if not stupid. For example, if an individual withdraws/deposits N1,000,000 in a day, the first N500,000 will be handled free and the excess N500,000 will attract a 3% handling charge (i.e N15,000).
So, under the cashless policy you will be debited for N1,015,000 if you withdraws N1,000,000 and credited for N985,000 if you or a client deposits N1,000,000. To avoid the huge charges you have to use e-payment and e-banking options. Note that if a third party deposits cash to your bank account it is you (account holder) that will bear the transaction cost.
For now the cashless policy is piloting in Lagos. The cashless policy will be coming to other parts of Nigeria from June 1, 2012.
Now that you have some handle on the cashless policy, let us now go through some of the other channels available to you if you want to go cashless or cashlite.
Internet Banking
Internet banking, also called online banking will enable you handle your banking transactions online. Most Nigerian banks now have internet banking platforms. Internet banking platforms will enable you view account balances, view account activity/statement, check exchange rates, Transfer funds between your accounts within the same bank, and paying bills (DSTV, water, airtime, etc) and taxes.
By increasing your internet banking security with an internet banking token or one-time passwords from your bank, you will be enabled to handle more transactions online. For example, with an internet banking token, you will be able to transfer funds to other accounts within and outside your bank on your internet banking platform.
So, if you are serious about going cashless, internet banking with an internet banking token is essential, as it will enable you easily lodge money into other people's account within the same bank or not. In addition, you can transfer funds way above the limit without having to pay the cut throat cash handling costs. For example, you can use internet banking to lodge your annual rent into the account of your landlord instead of paying cash and incurring huge cash handling costs.
Visit your bank and tell the customer care person that you want internet banking, they will give you a form to fill. You should also ask for an internet banking token as it enables more transactions. Your bank will sell the token to you. GT Bank sold the internet banking token N3,000 the last time we checked.
Mobile Banking
Mobile Banking is like internet banking except that this time the transaction is done with a mobile phone. It enables you use your mobile phone for your banking transactions and bills payment. However, because of security mobile banking offers limited services and is not as versatile as internet banking with security token.
Most mobile banking platforms will enable you view account balances, view account statement, Transfer funds between your accounts within the same bank, and paying bills (DSTV, water, PHCN, airtime, etc) and taxes. Mobile banking enables you go cashless by allowing you pay some of your bills without having to carry cash. This will enable you keep your daily cash transaction limit safe for other transactions. Visit your bank's customer care area for details of mobile banking.
Payment cards & POS
Internet banking and mobile banking are more banking biased. They only support limited payment options. If you are looking for e-payment channels that will enable you easily make payment for goods and services without need for cash, then you need to think payment cards and POS. If you want to easily shop cashless at super markets, shopping malls, boutiques, etc payment cards are good options.
Payment cards are cards (usually plastic) that enable you pay for goods and services without the need for cash. Your ATM/debit card from your bank are payment cards so also are cards like Visa, Mastercard, InterSwitch Verve, etc. These payment cards can be used to pay for goods and services at any merchant location where there is a supported PoS. POS (Point of Sale) is a device that enables a seller receive payment electronically via e-payment channels like payment cards.
So, if a super market, shopping mall, filling station, travel agency, salon, boutique, electronic store, etc has a PoS device, you can do business with them cashless. Just give your card to the cashier, he/she swipes it on the device, you authorize payment for goods or service and funds covering your purchase will be transferred from your account to the account of the merchant. It is that simple. Some e-payment cards can support up to N500,000 daily limit. Some payment cards can also be used for online shopping.
Payment cards are a core part of a cashless Nigeria. Ask your bank for your ATM/debit card. Walk into your bank and talk to the customer care people.
Mobile Money
Mobile Money is at the core of the CBN's cashless policy. It allows users create e-wallet for storing funds on their phone. Once value is stored on your mobile phone, you can use it to pay for goods and services at merchant locations that support mobile money.
The philosophy behind mobile money is that most Nigerians now have mobile phones (not as many have bank accounts). So, if we can have an easy to use electronic payment solution that enables people pay for goods and services with their mobile phone we will achieve a cashless or cash lite economy faster.
Subscription for mobile money can be done at a supporting bank or at agent locations. However, mobile money still appears experimental as the only place we see mobile money is on TV adverts. And with the watering down of the cashless Nigeria policy, I personally consider mobile money dead. But, I could be wrong.
ATM, Automatic Teller Machine
ATM may not be seen as important to a cashless Nigeria, since most of us only use them to withdraw cash. In fact, I have argued before that ATM machines are leading to more cash into the system, since it makes withdrawing cash very easy and convenient. However, it is important to note that there are other cashless transactions that can be done at ATM machines.
Some ATM machines can be used to pay for airtime and pay some utility bills. So, next time you visit an ATM machine try to checkout its cashless transaction options. Of course, you need an ATM/debit card to use an ATM machine. Visit the customer care person at your bank and ask for one.
So, there you have it, your options for going cashless or cash lite. The CBN cashless policy will reduce corruption, leakages, wastage, and money laundering. It will also create jobs, support it.
More e-payment content
Paschal Okafor
is
NaijaTechGuide Team Lead
. The article
Going Cashless & Cash Lite in Nigeria: What are your Payment options
was written by . The article was last modified:
April 14th, 2016