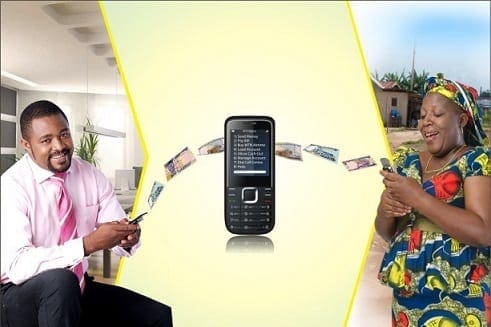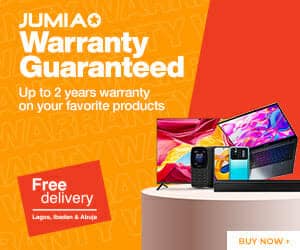 eTranzact is one of the companies that got CBN Approval to offer mobile money services in Nigeria. The new mobile money service now called PocketMoni was formally called M-Teller Mobile Money. Here we will provide our thoughts about the new mobile money e-wallet service and how it may work based on information already released by eTranzact and operation of mobile money services in other countries especially Kenya.
eTrazact has launched the mobile money service as PocketMoni Mobile Money, you can follow the link to read more about the service.
According eTranzact, M-Teller service is a mobile money service designed to provide secure, cost effective and convenient mobile money services for the banked, under-banked and unbanked. It is a service that aims at making financial transactions easier. M-Teller Mobile money accounts can be opened at any agent location (over 50,000 locations) providing access to more people.
Subscribers to the M-Teller mobile money service will store money on the virtual e-wallet on their mobile phone and use it to send/transfer money, and pay for products and services directly from their mobile phone. eTranzact M-Teller mobile money service also enables subscribers to deposit and withdraw funds at agent locations. Transactions will be funded from either the subscriber's bank account or their M-Teller mobile wallet.
eTranzact M-Teller service is about convenience. Subscribers to the mobile money service can conduct transactions without visiting a bank or carrying cash around. All they need is a mobile phone and an M-Teller mobile money subscription. Once they have funds in their mobile wallet, they can use this fund to settle their debts, pay for services, transfer funds, etc.
How will M-Teller mobile money service work?
Based on how mobile money services work in other countries and information released so far by eTranzact here is how the M-Teller mobile money service will work. Users will visit any of the over 50,000 mobile teller (agents) locations that will be available nationwide.
Subscription will probably require some documentation but not as cumbersome as opening an account in a bank. Subscription to M-Teller mobile money service may require passport sized photo or mobile tellers will have digital cameras for taking the user's photo onsite. An ID will also be required.
Once a user is fully registered they can start enjoying mobile money services. First, the user has to fund their mobile money account. The users gives cash to the M-Teller agent to have their mobile money account funded. Users can fund their mobile money account at any agent location irrespective of where they opened the account.
Once users fund their e-wallet, they can save money, send/transfer money, and pay for products and services directly from their mobile phone. Users can also withdraw cash at any mobile teller location irrespective of where they opened the account. Cash withdrawals may attract commission. Each transaction will be confirmed via SMS for the parties involved. Users will also have a secret PIN to protect their accounts.
For now it is not clear how mobile money transactions will be conducted with M-Teller. But based on operations of mobile money services in other countries, it is likely to involve SMS and USSD commands. In the case of SMS, mobile money subscribers will send commands via SMS to a particular number. Each type of transaction like money transfer will have its command. USSD is similar but in this case the command is dialed more like when you are recharging your mobile phone.
The M-Teller mobile money menu may also be integrated into the user's SIM for ease of use. Note that this is also SMS/USSD based, but instead of the users sending SMS/USSD commands, the commands are built into menus. So the user simply navigates the mobile money menu just the way they navigate their other phone menu.
When a user selects the menu item for a particular transaction and fill-in the required field, the phone will automatically generate and send the mobile money SMS/USSD command required to initiate the transaction. The advantage of this approach is that users do not need to memorise commands, making it more user friendly.
For this approach to work, eTranzact need support from network providers so that M-Teller mobile money menus will be housed on their SIM. This method will also require subscribers to do a SIM swap during registration to the M-Teller mobile money service. Their old SIM will probably be replaced with one with M-Teller mobile money menu, but still retaining the user's old number.
Another approach will be that an M-Teller Java app will be installed on the user's phone by the mobile money agent upon registration.
Note that your M-Teller mobile money account is completely separate from your normal mobile phone account.
Possible application of M-Teller mobile money service
M-Teller mobile money service if launched properly will find lots of application in Nigeria. We expect money transfer to be one of the first services to take off. Today in Nigeria people still send mobile recharge PINs as a store of value. People leave rural areas in search of opportunities in cities.
They will then need to send back money to those they left behind. A mobile money service like M-Teller will make it easy for them to send money to their loved ones. Money can be sent to any person with a personal mobile number whether or not they subscribed to the M-Teller mobile money service. Once they receive a notification via SMS, they can then visit any mobile money agent (probably the one a few blocks away) to cash the fund sent to their mobile phone.
Another application for M-Teller mobile money that may prove popular is the purchase of credit for mobile phones. Other services will include payment for cable/satellite bills, utility bills, taxes, payment for flight tickets, etc. Other applications of the M-Teller mobile money service may include payment for goods and services online and at stores.
M-Teller mobile money service can also be a way of saving money, although depositors may not get any interest on their funds. IT could be seen as a secure way of keeping money safe and carrying value around without having to carry physical cash.
M-Teller mobile money service: The uniqueness
M-Teller is not the first service that uses mobile phone to perform basic financial transactions. M-Pesa is a mobile money service offered by Safaricom in Kenya and has been operational for over three years. In Nigeria, Flash Me Cash is a mobile money service offered by FinBank, although not all that popular.
The difference between M-Teller and other mobile money services is that it will be network independent and bank independent. Unlike Flash Me Cash that requires one to have a FinBank accont and M-Pesa, which is open to only Safaricom subscribers, M-Teller will be open to all irrespective of their mobile network or bank.
All eTranzact needs to do now is to bring all these groups onboard to ensure that the service is not restricted by some networks. Users of the M-Teller mobile money service with bank accounts may also be able to access their accounts via their mobile phone.
What Do Mobile Tellers Do
Mobile Tellers are eTranzact agents for the M-Teller mobile money service. While eTranzact provides the technology and infrastructure, mobile tellers will be the people on ground meeting with users and offering the services. According to eTranzact here are the roles to be performed by the agents:
Instant User/Account creation.
Funds transfer to any bank account, to any etranzact Mobile account and to non-account holders (any person with a mobile phone).
Payment for cable TV bills (DSTV, HITV etc).
Cash In (Cash Deposit).
Cash Out (Cash withdrawal).
Airline ticket payments.
and so on.
Mobile Tellers will earn commission on these transactions.
So that is all we have for now about the M-Teller mobile money service. We will provide more information as we have them.
More Mobile & Mobile Money Resources
Paschal Okafor
is
NaijaTechGuide Team Lead
. The article
eTranzact M-Teller Mobile Money e-wallet now PocketMoni
was written by . The article was last modified:
December 13th, 2021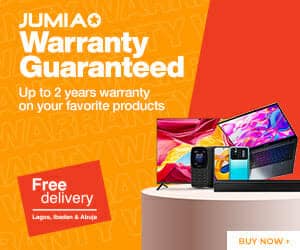 NaijaTechGuide may receive financial compensation for products/services purchased through affiliate links on this site. See
full Affiliate Disclosure Here