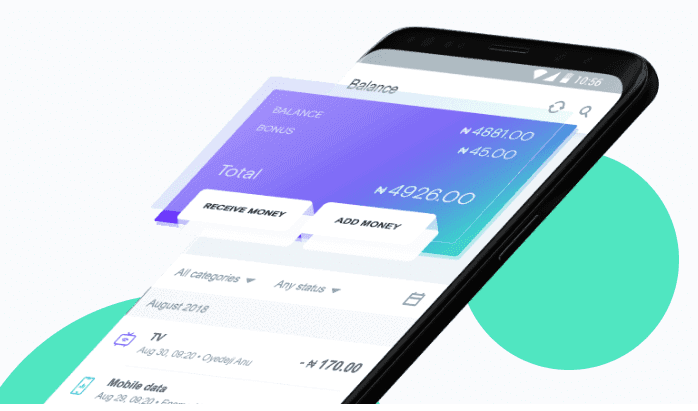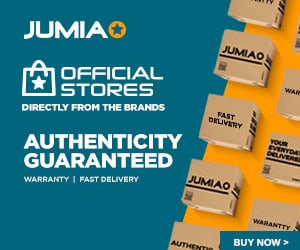 OPay is an ePayment wallet launched by Opera software company the developers of the popular Opera mini web browser. It is a mobile payment platform that allows its users to pay for goods and services electronically using a mobile phone via the OPay App.
To boost the usage of OPay, Opera has launched a couple of services that accepts OPay as the exclusive payment methods. Opera services like ORide, OTrike, OFood, OBus, OWealth, OLeads, OKash, OCar, OList and so on all accept OPay as the exclusive payment method.
Opera is also using highly discounted prices and deals to create buzz for its services and boost their usage. This strategy seems to be working as Opera services are now near household names in cities where Opera services have been launched in Nigeria.
The strategy seems to be that as more people use these services, they will adopt OPay as their preferred payment platform.
OPay seems to have the war chest to see this strategy through having raised $120 million is Series B funding in November. This is after raising $50 million in June, 2019.
OPay is a mobile service that offers you a lot. Like we really mean a great deal of services to choose from. This is the reason why it is now used widely in Nigeria and a couple of other countries in Africa.
With the app, you can recharge your phone in a jiffy without stressing yourself to go out to buy airtime. You can just simply download the OPay App on the Google Play store and start using it to recharge your phone and for network top-up buy data plan, right there in your app.
You need to fund your e-wallet so that it can be used when the need arises. Once you fund your wallet, you can buy airtime or transfer cash from your account to another person's account on the OPay app.
Given that you have money in your bank account, you can transfer for such a little change. There are so many benefits to having the OPay app it's so amazing!
We will be looking at all these and more in this article. Let's start with how OPay started, shall we?
Get the OPay App today via my link and get up to ₦8,150 in reward as welcome bonus.
What is OPay all about?
OPay was founded not by a person but by an already existing company, Opera. Opera is a popular browser of Norwegian origin.
It was launched in August 2018, after Opera acquired Paycom.
OPay is a payment platform that is aimed at Africa in particular. If you are very observant, you would notice that they have been offering services widely in Lagos without relaxing.
So, Opera company founded payment wallet. Perhaps that is where their name is coined from? OPay means Opera Payment.
OPay was founded in 2018 and has since then grown to become very popular, any Lagosian can testify to this. The payment service is also now popular in most major cities in Nigeria like Enugu, Aba, Ibadan, and Kano.
Opera browser itself is a very widely used browser in Africa at large. It is the second most used browser in Africa behind Google's Chrome.
And also so many investors have taken part in in the founding of Opay and they have been grossing   in a large amount of profit.
OPay App Download
OPay App is only available on Android. You can download at the Google Play Store. OPay App can be supported on Android phones running Android 5.0 and above.
This means that most cheap Android phones can support OPay. The app is not yet supported on iOS devices (i.e. iPhones and iPads).
What you can Do with OPay App
The OPay app is a one stop shop for all Opera services. Here are some of the thing you can do on OPay:
Buy Airtime: You can buy airtime for your mobile phone and other people. MTN, Glo, 9Mobile, and Airtel are currently supported
Buy Data: You can buy data plan for any mobile phone. MTN, Glo, Airtel, and 9Mobile are currently supported by this service.
Subscribe to Pay TV: You can subscribe to Satellite and Terrestrial Pay TV services like DSTV, GOTV, and Startimes.
Pay Electricity Bill: You can now pay for Electricity. Distribution companies (Discos) currently supported include Abuja, Eko, Ibadan, Ikeja, Kano, and Port Harcourt
Hail a Ride: There are a number of hailing services offered by OPay. You have ORide for hailing bikes, OCar for hailing cars (similar to Uber), OTrike for hailing tricycles, and OBus for hailing Bus.
Order Food Delivery: You can order food from local restaurants near you.
Transfer Money: You can transfer money to other OPay users or to a bank account.
Pay with QR: This is a new service that will enable you pay for goods and services conveniently at physical locations and brick n mortar stores. Merchants that support OPay QR will have a sign indicating so. After shopping just scan the QR code to make payment.
Receive Money by QR: As an OPay user. This means can scan your QR code to send you money.
Get a Quick Loan: Using the OKash service you can get a quick short term loan.
Make Investment: OWealth offers 10% annual rate on your investment.
Fund your Betting Account: You can fund your betting account on OPay. Sports Betting services currently supported on OPay include NairaBet, Bet9ja, Supabets, and Cloudbet
List your Products and Services: OList is a classified ads site that enable you post ads about your business.
Build and Online Presence: OLeads is a service that enables you build a website in minutes. It is a very easy, fast, and affordable way to build online presence for your business.
Get the OPay App today via my link and get up to ₦8,150 in reward as welcome bonus.
How to Fund your OPay Wallet
There are a few ways to fund your OPay account depending on whether you have a bank account or not.
If you Have a Bank Account
If you already have a bank account, you can add funds to your OPay wallet via your bank account. There are two methods you can use.
The first method (my preferred method) is to  make a transfer from your bank account using internet banking or mobile banking app to the phone number you used to signup for OPay removing the first zero as your account number and Paycom as bank.
This means that if your registration phone number is 08111111111, the account number to send the money to is 81111111111.
Banks currently supporting direct transfer to OPay include GTBank, First Bank, Access Bank, Zenith Bank, UBA, Stanbic IBTC, Diamond Bank, Wema Bank, Sterling Bank, FCMB, Union Bank, and Heritage Bank.
The second method for funding your OPay wallet is to add your ATM card / debit card to your OPay account. You just add the credentials and you are good to go.
If you do not have a bank account or can't access it, or just want to fund with cash
For people without a bank account, you need to use an OPay agent to fund your account. You give then cash and your OPay number and they send you the electronic value to your OPay wallet.
To find an OPay agent near you, just open the app and tap Nearby agents, you will get all agents near you with their address and even phone number.
This method can also be useful to people who have bank account, if for whatever reason you cannot access your account or it is just more convenient to fund your wallet with cash. You will not be charged any fee for depositing fund to your wallet via an agent.
How to Withdraw from your OPay Wallet
There are various ways to withdraw funds from your wallet. This depends on whether you want to withdraw cash or you want to withdraw to your bank account.
To withdraw cash you need to visit an OPay agent near you and request a withdrawal. The agent will give you their OPay number, you transfer the fund to them and they give cash less the transaction.
While depositing funds to OPay via agent is free, withdrawing funds comes with a transaction cost ranging from 50 Naira to 1,500 Naira.
To withdraw to bank account, just tap on Transfer, then in Send to options select Bank. Now choose your, bank, account number, and amount you want to transfer and tap Done.
How to Transfer Funds to other OPay users
If you have funds in your wallet, it is very easy to transfer money to another OPay user. Tap the Transfer icon, then choose OPay in the Send to option.
Now, enter the recipient's phone number (registered number) and the amount you want to transfer and tap Done.
How many Agents Does OPay have Currently?
OPay was launched in August 2018, a product of the acquisition of Paycom. It has grown having over 40,000 active agents for its services. That is very huge for a payment company that operates online.
The fun part is, you also can become an OPay agent and make cool cash. It is open to every one provided that you can read, write and communicate.
You may have to provide a few credentials though but there is lot of earning potential for OPay agents.
Now let us take a detailed look into each of the services offered on the Opera Payment Platform.
Like we mentioned earlier, it is not only just payment transactions you can do with OPay.
Opera offers a wide range of services ranging from ORide, which is a bike hailing service that you can hail from wherever you are.
They also have OTrike which is a tricycle hailing service and have OLeads which is a way of celebrating the average Nigerian hustle, then there is OWealth and so on. We will be looking at each of these services indepth.
ORide (Opera Ride or OPay Ride)

Okay, let's start with ORide. The ORide bike hailing service has gotten so popular in Nigeria, Lagos especially. They are almost everywhere in Lagos according to customers.
ORide currently has over 10,000 bike riders. This is very huge considering that they started not too long ago.
According to the OPay (Opera Pay) website, they highlighted some outstanding features that will help you confirm that  the services are truly worth it.
They stated that the ORide service does not cost much. You also get to enjoy massive discounts on your rides, which a major secret of OPay's rapid rise.
The ORide system has necessary rules and guidelines in place to ensure your safety during your ride from implementing the latest technologies to making your safety their commitment.
You can detect or recognise an ORide bike and it's rider by the characteristic green and white overalls they wear. Their bikes are also usually painted green color and you will see the OPay logo just by the sides of the bike.
ORide has become a popular online bike hailing service in Lagos Nigeria especially. You can find them at almost every major bus stop in Lagos. The service has really grown to become a household name in Lagos.
How does ORide work?
Follow the steps below to start using ORide:
1. Pick a Destination
This is very simple to do. Simply, open the OPay app, click on ORide. Pick your destination and click on it; then confirm your location at the present time and ask for a rider to come pick you up.
Before taking the ride, you should go through your payment details well, also check your rider's information very well before starting the trip and then click on the 'Take a ride' button.
2. Take your Ride and follow the Riders instructions for your Safety
You are to wear an helmet which will be given to you by the rider. This helmet serves as a model of protection for you. Also, the rider will let you know about any information you might have to know before you start the ride. It is important that you follow the instructions given.
3. Hop off the bike after the ride and pay either through the app, cash or your payment method of chance.
4. Although, this last step is not compulsory, rate your ride. You can rate your ride on the App.
Rating your ride and leaving an honest review about how your ride was is not compulsory but do try to leave a rating so that other customers can know about the rider and the overall ORide service you experienced.
Following the above steps will make it super easy to use ORide. First, go to Play Store and download the OPay App simple and easy.
Although, ORide is only available in Lagos and Ibadan for now, the service is expected to come to other states in Nigeria soon.
Operating hours for ORide
ORide is available from 7am in the morning to 10pm in the night for 7 days a week.
OFood (Opera Food or OPay Food)

OFood is another amazing OPay service. The purpose of the OFood service is to allow users order for food online and have the food delivered right to their doorstep.
OFood is a food delivery service that accepts OPay as a means of payment. You order food from a local restaurant with OPay and they deliver to you. How amazing right? Its true, that is what OFood does.
OFood offers customers so many cuisines to choose from when ordering from the food delivery service. There are several apps on Google play store that serve as media for you to place your order for food.
There is also the OFood merchant app which is also very useful. Many restaurants have collaborated with OFood and you will likely see OFood banners in front of many of these restaurants stalls.
Did you know that when you first sign up you can get free food delivery for yourself right at your doorstep? You absolutely should consider tapping into this opportunity.
OFood is no doubt one of Nigeria's fastest growing online food delivery services. When you first sign up for OFood, you are allowed to order sumptuous meals for just ₦10!
OFood has been partnering with regular restaurants and hugely collaborating with them. OPay has also been collaborating with several higher institutions in Lagos to help students order their meals easily online.
Schools like Yaba College of Technology and The University of Lagos have all benefited from OFood. OFood is a mobile food service that is very fast and efficient.
With OFood, you can order your food and get it delivered right away. Also, OFood is your neighbour in the sense that, some restaurants near you may already be offering Ofood services.
This means that you can order food from your favourite restaurant without stress right there on your OPay app. OFood service is very stress free and the price for it is quite affordable.
Though this service is quite new, it is now commonly used by busy people in Nigeria because it is very convenient.
Some people that are hungry will not even have enough energy to go out to search for restaurants. Why should they stress when online delivery services are available like OFood?
How to Order Food on OPay
So how do you get started with OFood? It's very simple.
1. Just like we mentioned with the ORide service, the first step is to download the Opay App from Google Play Store, it is entirely free.
2. After downloading, click on OFood  icon and pick the cuisine of your choice. Choose the time and the manner in which you want your food delivered, then add a payment option.
You could either pay through the OPay Wallet, this means you need to have enough money in it, or you could pay on delivery.
3. Relax and enjoy your meal once you have paid after delivery.
There are over 250 different cuisines that you can pick from. And the amazing thing is, with the power of the OPay App, you have all these cuisines and more at your fingertips.
Another payment system you can add is to add your bank card to your OPay account, you can also remove your card at any time too.
OPay's OFood also promises timely delivery on their website . Honestly, the OFood food delivery service is an amazing food service you must try especially if you are a foodie.
How to Earn with OFood?
Apart from catering to customers, OPay allows people to apply for jobs in food delivery.
All you need to do is go to Operapay.com and then click on OFood in the 'services' button and click on 'Sign up' to start earning great money.
Also restaurants can sign up and partner with OFood to start catering food to customers.
This will undoubtedly help restaurants make even more money because they have a larger and wider reach. OFood is a great OPay service.
OBus (Opera Bus or OPay Bus)

OBus is another great service that Opay offers. It is just like ORide, but for buses. The purpose of the Obus app is to help commuters get to their destination as fast and comfortably.
We all know how communicating in Nigeria could be very stressful and downright dangerous. OBus promises to be fully comfortable for their customers.
The buses are fully air conditioned and the process of boarding the bus is completely hassle free.
How to use the OBus service
1. You can get the OBus card by buying from the app or using the Opay app to make payment. It is either of the two payment methods. You either use the OBus card you bought or you  use your OPay app to pay with your wallet balance.
2. Pick the desired destination.
On the app, you will see the available bus, the time the bus will leave, and the number of seats left for it to get filled up.
3. Then start your trip.
If you will be using the OBus card, you can scan the card's QR code or you could scan the QR code in your app and start your luxurious bus trip with OBus.
Once you get to your destination, be sure to scan the QR code either in the app or OBus card so you can be billed. Always ensure that you scan both at the beginning and the end of the trips.
Advantages of using OBus
1. Very comfortable
Considering the beautiful fact that all Obuses have full air conditioning system and the buses are people friendly, you are sure to have a comfortable ride unlike when riding in Lagos yellow buses.
2. Very safe and Affordable
The fun thing about Obus is that you don't have to break the bank to use this service.
It is also very safe to use as all your transactions on the app and card are very secure. Obus is a great Opay service!
OTrike (Opera Trike or OPay Trike)

OTrike is another wonderful service you can access from the Opay app. Although for now, OTrike is available in Aba, Enugu, Ibadan, Kano, and a few other cities.
It launched in mid 2019 and is a tricycle hailing system. So, it is more or less like ORide for tricycles. Because OTrike just started, they are giving out first month trips at incredibly discounted rates.
After ORide expanded to Ibadan months ago, OTrike was then launched in Kano and Aba cities in the Northern and Eastern parts of Nigeria respectively.
You can book your tricycle rides straight from the OPay app by clicking on the OTrike icon and following the prompts. Apart from Aba, OTrike has also launched in Enugu and they are currently running discounted rides.
OKash (Opera Kash or OPay Kash)

OKash came to Nigeria in 2019 but before then, the service has been operating in Kenya since 2018. OKash is a lending service from OPay that allows borrowers to borrow money and loans that are paid in short term.
How to Borrow Money from OPay
A borrower can obtain a loan from OKash within minutes. And the loans are usually to be paid back within 2 months to 3 months.
This complies with Google's new policy for apps that lend as a service. OKash now operates not only in Kenya and Nigeria but also in India.
Although OKash has a standalone service and app, you can access your Okash service if you are in Nigeria from the OPay app straight away.
Okash has grown tremendously since its launch and they have grown…in millions of dollars in revenue within the short time it has been launched. Visit operapay.com to know more.
OWealth (Opera Wealth or OPay Wealth)

OWealth is another fantastic idea brought to fruition by OPay. The main purpose of Owealth is to provide a savings investment plan for people in Africa.
No wonder it is called O "wealth" right? OWealth allows you to invest in them and get 10% return on your investment at the end of the year. Most banks only offer 6% return on investment.
This is huge and all financially smart people are supposed to take advantage of this. Owealth is coined from Opay and wealth, when the two words are combined together.
OWealth offers this investment scheme under the licensing of Blueridge Microfinance Bank Limited. To begin using Owealth is very simple.
Just start by getting the OPay app and funding your wallet. Did you know that you can invest in Owealth's savings investment system?
The investment plan gives investors 10% on return on investment. Most banks only use 6% interest. But you will need to fund your OPay wallet with the amount of money you choose to invest.
Many banking institutions in Nigeria have savings investment schemes for their users. But OPay's offer is very enticing when compared to others.
OWealth's package is not a common feature of many banks around you. It allows you to prepare for the future in case of unpredictable happenings.
OWealth encourages people to cultivate the habit of saving. With owealth, you can invest in whatever you want and get a nice outcome. It has been easy for most people to put up with financial difficulties, thanks to OPay.
OWealth is surely a must have for banks. Most banks are now using the service and it has made work easier and faster for them.
If you are worried about customer service, no more worries because Owealth has excellent customer service which is part of the reason why they have a lot of customers currently even though they just started.
Having looked at the main services that OPay offers, let's answer some frequently asked questions about OPay and their services, shall we?
Many people have so many questions about the OPay range of services and we hope to answer a few of them in this segment.
What is the OPay wallet?
The OPay wallet is an electronic wallet used in storing funds you can use to make payment. You can buy airtime and mobile data as well as pay for electricity bill or order food.
It is from your wallet that you pay for goods and services. You can also top up your wallet from your bank.
Why it is important to register or sign up to OPay?
OPay allows its users that have been registered only to have access to their services. This means that if you are not signed up and confirmed a user by the OPay platform, you can't use the app or enjoy any of their services.
It is very easy to register, just download the app , open it, and sign up ! You will see the "Register" or "Sign up" prompt once you open the app after installation.
If you have registered before , then simply login. to the app with the information you registered with.
Can you purchase mobile data and airtime with Opay?
Why not? You absolutely can just open the Opay app, look for the Recharge/Airtime icon and buy either through wallet or your card.
How to Become an OPay Agent
To become an OPay agent, just send a message on WhatsApp on +2349066722924 or you send an email to [email protected] with your request and intention. You will be provided with details on how to become an OPay agent.
The following documentation will be required: passport sized photo, Utility Bill (Proof of Address), BVN (Bank Verification Number), and an ID card. You may also require CAC registration certificate.
If you are already an OPay user and you want to become an agent, you just have to upgrade your KYC (Know Your Customer) level.
You have to upgrade to KYC2 level, which requires your BVN, gender, date of birth and state of residence.
Once successfully upgraded to the KYC2 level, you can now upgrade to become an OPay agent.
To upgrade to an OPay agent via the app, tap on Account, then tap of your current KYC level (KYC1 or KYC2, below your name), then click on Upgrade to agent.
Other requirements include an office space where you can attend to customers and an Android Smartphone.
You are expected to know how to read and write. Communications skills is also required. Registration is free.
How to Get OPay POS
There is no special requirement for getting a free POS from OPay. Just register as an Opay agent. Once your registration is approved, Opera will monitor your transaction levels and determine if you are qualified for free OPay.
This means that getting the free OPay PoS is discretionary. Opera will monitor your transaction volumes and determine if you should get one. This monitoring process takes 4 to 6 weeks according to Opera.
Opera does not sell its PoS. If you will get it, you get it free.
Conclusion
In conclusion, with all of the information we have given you above, you should have a vivid idea of what OPay is all about. The OPay app is intuitive and easy to use just download now and you will have no problems figuring it out.
OPay has been seen to provide services in almost all aspects you can think of, ranging from food (OFood) to savings and investments (OWealth) to transport (ORide, OTrike, OBus) and so on.
So far so good, Opay has provided customers with top-notch services. This wonderful mobile application has succeeded in gaining a good name and reputation across the globe.
You can visit their official internet address at operapay.com or simply download the Opay App from Google play store to start trying the amazing services they offer.
Get the OPay App today via my link and get up to ₦8,150 in reward as welcome bonus.
Related Topics
Paschal Okafor
is
NaijaTechGuide Team Lead
. The article
What is OPay? – Opera Payment Wallet
was written by . The article was last modified:
May 14th, 2022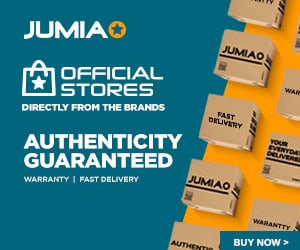 NaijaTechGuide may receive financial compensation for products/services purchased through affiliate links on this site. See
full Affiliate Disclosure Here