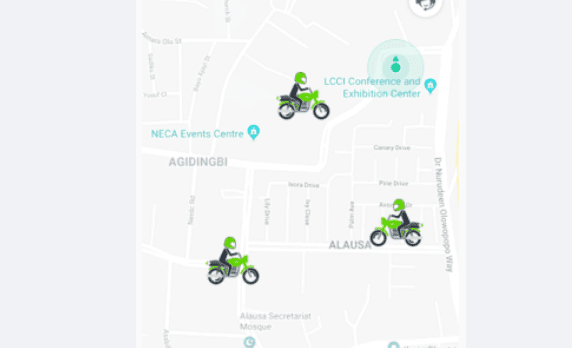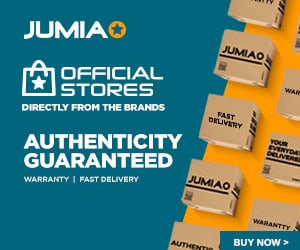 ORide is a bike hailing service. The service is available in Lagos and Ibadan, though with the recent partial ban of motocycles in Lagos, you may not be able to access the service in some areas of Nigeria's most popular city.
ORide another brand in the O universe of Opera and OPay. We are not sure what it means Opera Ride or OPay Ride. The app enables users of the payment app called OPay (which is an African- focused mobile app started by the Opera browser company, after raising 50 million dollars in funding), to order bike rides to their destinations.
ORide is baked into the OPay app currently on Android and iOS (though they are still working on that). OPay is also armed with other features that can cater for human needs and demands including bike hailing which is what ORide is for, food order and delivery, paying for electricity bills and more. The OPay app offers fantastic services and amazing prices.
ORide was officially launched with a ₦100 promo, which endeared it to commuters in Lagos and Ibadan. The bike hailing service has many potential benefits. For instance, they create employment for the bike riders reducing unemployment rates.
If you think of the countless number of motorcycles they have, you see that indeed many riders have been gainfully employed.
For passenger's safety, the company engages drivers on rigorous training and safety checks in case of emergency.
ORide has also solved the transportation challenge of overcoming traffic as they get people to their destinations in a quicker way. All of ORide's transportation services can be accessed from the OPay app which has served as relief to Nigerians as various features are added to the app which makes it interesting to use.
How to Use the ORide App
To use the ORide app, do as stated below;
1. Open your OPay app: Tap the OPay App icon on your phone to open the app. Download it here if you do not have it already. After logging in, you can access its numerous features and services from the options on the screen.
2. Tap the 'Take a Ride' option: You use the 'Take a ride' option, there ought to be money in your OPay wallet, otherwise fund it through your bank account.
3. Select your Location: Enter your location
4. Select your Destination: Enter your destination, where you will be dropped off.
5. Request a Rider:
6: Verify Trip Detail: When the rider arrives verify that they are the one you ordered. Ensure the location and destination as well as payment information are accurate.
7: Start the Trip: Enjoy the ride
8: Make Payment: When you successfully get to your destination. You can pay using fund in your OPay balance.
9: Rate your Rider: Rate your rider to help other cummuters.
The ORide service is really fast and efficient and drivers are always seen in green jackets and their green motorcycles with the ORide logo. Depending on their location and their availability in that location, the time of pickup will vary.
No other bike hailing company has changed the transportation sector in Nigeria like ORide.
ORide started operations in Lagos in May 2019.
Requirements for Becoming an ORide Rider
There are requirements to become an ORide rider. OPay has a valid customer duty in place for safety of its passengers. The requirements are;
1. You must have the OPay app on your phone.
2. You must be able to operate an app and a mobile phone.
3. You must be above 18 and below 56 years of age.
4. You must not have any criminal records.
5. You must have a motorcycle license .
ORide wants to make it easier for not only Lagosians but all Nigerians. Averagely, most Lagosians spend 3 to 7 hours in traffic everyday, even mainlanders have to get up as early as 4am to get to their work in time.
This is all because of this problem of traffic. But gratefully, Oride is looking forward to solving this issue of traffic. And it has been doing well at it. It is mainly meant to navigate your way through Lagos traffic and move cheaply around certain locations.
Concerning the bonuses you get on your first ride, you get 90% discount from the OPay app when you click on the 'take a ride' button. You can add the discount to your Opay wallet, using the 'Oridenow' discount code. Also, on booking your ride on the Opay app, you instantly get a specific amount of coupons for free rides.
How to get ORide Coupons
1. Click on the profile icon at the top right corner of the app page.
2. Click on the Wallet tab and type the coupon code in the textbox.
3. Click on the 'Get coupon' icon.
Bike hailing services especially Oride, have become a regular thing in Nigeria. This is thanks to the fast and portable nature of Okadas and how efficient they are at overcoming traffic.
Getting the ORide App
Getting it should not be difficult. All the same, the ORide is available on Google Play Store as part of the OPay app at an installable size of 15MB and requires Android versions from 5.0 and above.
It has outstanding ratings and has very encouraging reviews on Google Play Store.
ORide has also made the record as being the first commercial bike hailing company to move beyond Lagos to other South West states while maintaining its pace in Lagos.
If ORide keeps this breakthrough up, they will end the problems people have with regular motorcycles, popularly called Okada. ORide has helped even the Lagos State Police by reducing criminal activities in the state.
Since its launch in May 2019, the ORide bike hailing service has expanded to all other cities in the North like Kano, South Western parts like Ibadan and the South Eastern parts as well.
Benefits of using ORide
There are so many benefits of using this great app by OPay. They include;
1. ORide helps you to navigate traffic faster.
2. The bike hailing service operates between 7am to 10pm daily.
3. Presence of support teams to provide support in case of a problem on your trip.
4. Riders are ready to take you to anywhere at anytime as there are thousands of riders .
5. The bike hailing service is more flexible and safe, as their drivers are well trained unlike local motorcycle drivers.
How to Join ORide as a Rider
Here are the steps to become an Oride rider;
1. Go to your web browser and type operapay.com/oride to land on the official homepage of Oride.
Click on 'Earn with Oride' to start your registration.
2. You can also fill their registration form.
3. Enter your name, phone number and location, and click submit.
4. You will have to be patient and wait for an invitation from Oride.
5. An examination will be conducted, in case of a pass, you will be selected for Oride training.
6. After training, you will be given an Oride bike to start the ride immediately.
There are testimonials as people have testified positively about the reliability of the app. There is also room for referral as you can refer a friend to use the app and get coupons in return to enjoy free rides.
We personally love this feature the most. This means the more you refer, the more money you have in your OPay wallet. There has been a lot of buzz around the ORide' service since it has been launched and it's easy to spot motorbike riders with the official 'P' logo on their helmets anywhere around Lagos.
The ORide also has some features that distinguishes it from other bike hailing apps. They include:
1. Account balance section.
We like this feature because it's very useful for security reasons as you can easily detect fraud and know your balance at a glance.
2. History of your transactions.
Past and present transactions are shown and they give you the knowledge and make you remember rides you have had and how much you have spent on rides.
Related Topics
Paschal Okafor
is
NaijaTechGuide Team Lead
. The article
ORide – Bike Hailing Service
was written by . The article was last modified:
November 5th, 2022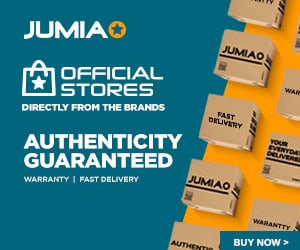 NaijaTechGuide may receive financial compensation for products/services purchased through affiliate links on this site. See
full Affiliate Disclosure Here