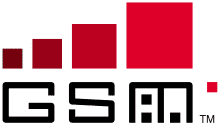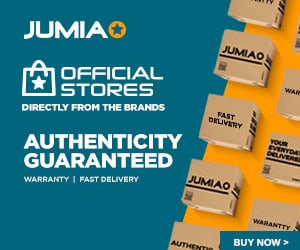 Its ten years since GSM, the Global System for Mobile communications was introduced to Nigeria. The launch of GSM in 2001 liberated Nigerians from the shackles of the once powerful, but now virtually insignificant, national telecoms monopoly NITEL. NITEL insulted and humiliated Nigerians for many years with their 'wicked' style of service. So Nigerians must have breathe a sigh of relief when Econet (now Airtel) and MTN Nigeria launched their GSM mobile services in 2001.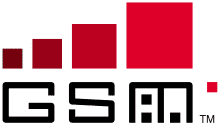 GSM has contributed positively in boosting economic activities in Nigeria. It has also improved the quality of living of Nigerians. Thanks to GSM, Nigerians now enjoy services like mobile TV, POS (electronic payment), affordable internet services, mobile tracking services, cheaper international calls, internet banking, and mobile banking.
Not all Rosy
However, 10 years on, the quality of GSM services are getting worse. Cross connections and dropped calls are now very common. For example, this month alone I have experienced up to 3 cross connection where my call is routed in error to a GSM user different from the one I wanted to call, and trust me the GSM operator will still bill me for it.
Even the one dial philosophy unknown to us until the launch of Glo mobile in Nigeria has suddenly disappeared. These days, you cannot make any GSM call with full certainty that it will go the first time. You have to try two or more times.
The Market share Trap
GSM operators are more interested in building market share than offering quality services to their consumers. Every now and then they proudly announce the number of millions of subscribers they now have. Some of them are even rolling out new number ranges every time without asking how existing customers are faring.
In fact, services of GSM operators are so bad these days that sometimes it feels as if we broke free from the shackles of the very wicked NITEL only to end up in the shackles of the less wicked GSM operators.
It is an improvement, but it leaves more to be desired. The only difference is that now we have a choice. We can choose which GSM operator (it feels like oppressor) to oppress us. At least it is better than being helpless under one oppressor.
Some of us have been turned to night watchmen all in the name of free night calls. Others have been turned into gamblers as they send text to short codes to win this or that ending up poorer in the process with service providers and networks smiling to the bank.
So, is it all bad news? Does it mean that there has not been any improvement in GSM services since 2001? Does it mean I will be celebrating nothing as GSM clocks 10 years in Nigeria? While I have a lot to be unhappy about there is one aspect of GSM services that I will be celebrating. It is Internet or Data services.
Internet Access is Getting Cheaper
If there is a silver lining in the cloudy story of GSM in Nigeria for the past 10 years, it has to be the internet. GSM has made internet more affordable and accessible than it has ever been, hence giving people like me a voice on the internet. Millions of Nigerians now access the internet via their GSM phones or a GSM enabled device.
Nigerians have taken their place on Facebook, Yahoo, GMail, Twitter, and Google with millions of them visiting these sites everyday all thanks to GSM. Nigerians are very active in these sites that some of them are even optimizing their sites for Nigeria, something to be proud of and something that would not have been possible without affordable internet services offered by GSM operators.
Via the internet, GSM has empowered thousands of Nigerians like me who make money on the internet. Yes some of us engage in fraud but thousands of Nigerians make honest living on the internet as web publishers, bloggers, apps developers, internet security consultants, social media consultants, and online marketing consultants.
With more people now accessing the internet, it is now making sense for businesses to go online, creating more opportunities for web developers, application developers, graphics designers, and consultants. Shops are also going online for this reason creating more business for the financial services and logistics industries.
So, as you can see I have something to celebrate as GSM clocks 10 in Nigeria, so do you.
Credits on GSM at 10 in Nigeria
While we celebrate it is important to recognise some organisations that have contributed to it and the history GSM in Nigeria will not be complete without mentioning them. I may miss some, you can add more via the comment box.
Glo Mobile:
For me, Glo mobile is the company. Although we were broken free from the shackles of one monopoly NITEL, most Nigerians will recall that for about two years we were at the mercy of a new monopoly MTN, which dominated the market as the other GSM operators were not able to compete.
Glo mobile brought competition, innovation, and the popular breath of fresh air to GSM in Nigeria. Before Glo, connecting any mobile number on one dial was only possible in the realm of science fiction, Glo mobile thanks to new technology made it possible.
For months MTN and others were busy telling Nigerians that making calls by the second on GSM will take a few more years, Glo offered us per second billing before they could end their sentence. MTN and co even told us that accessing GSM is not meant to be cheap. They used grammar like "over capacity", "high operational cost", "high demand" to justify why Nigerians should be spending so much for a little plastic card they called SIM.
Glo ₦1 SIM Miracle
My dad bought his MTN SIM ₦6,000. Some claim to have bought theirs for up to ₦20,000, but since I was not there I cannot confirm that. While MTN and other GSM operators (you may also use oppressors) said it was impossible for SIMs to be cheap, Glo mobile made it possible with the N1 SIM miracle, adding new momentum to a sluggish GSM market.
Although most of us are celebrating an explosion in mobile communications in Nigeria, it is important to note that Glo was very crucial in making it possible. By making SIMs cheap Glo empowered millions to join its GSM network, making it the fastest growing GSM network at the time.
To maintain her market share MTN had to respond, cutting prices and offering similar services as Glo mobile. To me what we call the GSM revolution (or explosion in mobile communications) is just competition between MTN and Glo mobile with Etisalat and Airtel joining later.
Glo also gave us packet data services and BlackBerry. However when it comes to BlackBerry, I have problem with Glo launching BB for only postpaid users, alienating ordinary guys like me.
But, is Glo living on past Glory? Well, I don't think so Glo has some of the cheapest call rates in Nigeria. Although the quality of service is no longer as sexy as it used to be, Glo still manages to be the best. Glo also has the best priced internet services today and has the best quality of service on 3G.
Nokia:
While Glo contributed to the GSM revolution by offering us cheaper GSM access, Nokia completed the cycle by offering us cheaper hardware. While other OEMs expected us to shell out our three months salary just to buy a GSM phone, Nokia offered us GSM phones that we can afford without compromising quality.
Who can forget bestsellers like the Nokia 3310, Nokia 1200, Nokia 1208, Nokia 5130 Xpressmusic, Nokia 5330 Mobile TV Edition, Nokia 5230, Nokia 1280, Nokia 2690, Nokia C3, etc? GSM Phones that offered us the best mobile technology at affordable prices.
Samsung:
Samsung is also worth mentioning, at least they came up some great but affordable GSM phones like the Samsung C140 and introduced a number of dual-SIM phones that reduced the burden of carrying multiple GSM phones.
MTN:
MTN Nigeria may have milked us for years and may still be milking us, but they also contributed to what we enjoy today. The company made BlackBerry an all comers affair by being the first GSM network to offer the service to postpaid and prepaid customers, something Glo mobile missed.
MTN Nigeria also deserve commendation for standing up to Glo and preventing it from becoming another monopoly, thereby ensuring that Nigeria's mobile communications remains competitive and vibrant. If not for MTN, Glo would have become a monopoly today with all the disadvantages it brings to the market.
You:
Yes you. Despite the dropped calls, cross connections, network congestion, nightmares with customer care people, and all round poor quality of service, you have not given-up on GSM. You still load your GSM phone. As long as you have not used it to commit a crime or bring the name of this country to disrepute, bravo!!, your contribution made it all possible.
President Obasanjo:
Although he contributed very little to the success of GSM, I still think he deserves a mention. Like every good striker or goalkeeper knows, it is not easy to be at the right place at the right time. Bravo baba for being at the right place at the right time.
Yes there are others like the NCC, Etisalat, Equipment vendors, and who will forget Airtel the GSM operator that has changed its name more than most. Launched in Nigeria as Econet, they changed to VMobile, then Celtel, then Zain, and now Airtel. Bravo to all of you, you made the 10 years of GSM in Nigeria what it is, keep working and the next ten years will also celebrate you.
Overview of Twinpine Mobile Advertising Network
Related Topics
Paschal Okafor
is
NaijaTechGuide Team Lead
. The article
10 Years of GSM Mobile in Nigeria
was written by . The article was last modified:
September 24th, 2021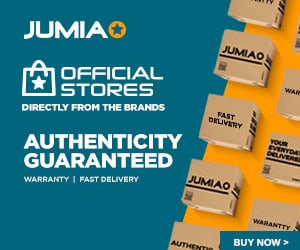 NaijaTechGuide may receive financial compensation for products/services purchased through affiliate links on this site. See
full Affiliate Disclosure Here