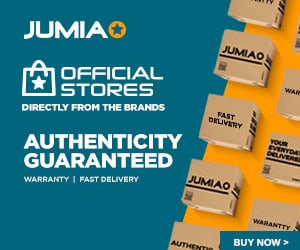 Yahoo Axis is a new browser from Yahoo that aims to change how we search the web. It is more of a search browser than a full fledge web browser. It comes as a plug-in for your leading internet browsers like Google Chrome and Firefox. Yahoo Axis is also available as an HTML5 app for iOS devices like iPhone and iPad with Android and possibly Windows Phone versions in the works.

Yahoo's Innovation
To most of us in this part of the world, Yahoo is better known as an online email service. But Yahoo, does more than email, it is a web portal and a search engine. Yahoo has been struggling for years as its relevance in the new internet falters. Google currently dominates search with Microsoft Bing eating a bit of Yahoo's market share.
Even email is no longer safe for Yahoo, with Google Mail (GMail) gaining in popularity each day. Social media is also not an option for Yahoo as all its attempt at social media never got off the ground. Even Google has had better luck with social media than Yahoo. So, Yahoo is in real need for innovation if it is to remain relevant in the future web and avoid ending up as a mere web portal.
Yahoo Axis browser is the most exciting technology news (positive) coming out from Yahoo in years. In fact, this is the first time I am writing any article about Yahoo on this blog. Yahoo Axis shows that there could still be some innovation left in Yahoo. Yahoo Axis browser is a wakeup call for Google and Bing, seat up the search engine wars are not over yet.
Yet another web browser
Over the past few years there has been a couple of new browsers with the most successful being the Google Chrome browser. Amazon also introduced its own browser called the Amazon Silk browser with the Amazon Kindle Fire in 2011. Add these to Microsoft's Internet explorer, Apple Safari, and Opera, do we really need another browser?
Yahoo Axis comes with a number of differences to existing browsers. First, it is a mobile first browser; it is only available as a plug-in for existing desktop and laptop browsers like Chrome and Firefox. The full browser will be only available for mobile devices.
Secondly and related to the first is that Yahoo Axis is a search biased browser. Yahoo Axis is not really competing directly with Google Chrome, but with Google Search. Let's face it, most of our engagements with browsers is usually through search and Yahoo is gunning for that and the huge marketing data that comes with that territory.
Finally and most talked about, Yahoo Axis browser aims to change the way we search the web. Yahoo Axis delivers search results as images, departing from the text links and description that we have been stuck with for years. So, when you search on Yahoo Axis, you get images of the websites in the search result, about three per view.
Each image contains the title of the web page and the web link as is the case on conventional search results pages. Clicking on or tapping the image will take you to the website.
My thoughts
Yahoo Axis gives us a new way to look at search and definitely gives Google and Bing a lot to think about. The interface looks richer and more modern with a more pro-touch interface. However, search engines are successful primarily due to their accuracy.
When people search the web, they want to have fast access to the most relevant results for their search term and their region, which is why Google is so popular. So, though the interface has changed I also hope that Yahoo is working on the engine to deliver more relevant and accurate results.
This is even more important for Yahoo Axis since the user does not see a description of the page and have to rely mostly on the search engine for accurate search results.
Yahoo Axis browser is also built for a broadband world, requiring fast internet access and abundant bandwidth. So, it is not a mass market browser for the developing world where bandwidth is expensive compared to average income.
So, if bandwidth is too expensive for you or you browse from a slow network, Yahoo Axis may not offer you the best experience. But, if you have a fast network go ahead, try it and tell me what you think.
To get the new Yahoo Axis browser, visit axis.yahoo.com.
Web Browser Articles
Paschal Okafor
is
NaijaTechGuide Team Lead
. The article
Yahoo Axis: another Browser this time from Yahoo
was written by . The article was last modified:
April 14th, 2016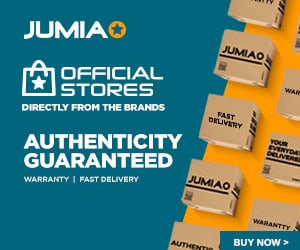 NaijaTechGuide may receive financial compensation for products/services purchased through affiliate links on this site. See
full Affiliate Disclosure Here