Innjoo offers a couple of affordable smartphones and tablets in Nigeria. Innjoo offers one of the most affordable Windows Tablet in the Innjoo Leap. Innjoo F5 is also one of the best value Android tablets in Kenya. Here we will be looking at the leading Innjoo tablets in Nigeria and Kenya, highlighting their key features, prices, and where you can buy them.
Where to Buy Innjoo Tablets
Jumia.com.ngfrom ₦19,500.00 Buy Now (Nigeria)
Konga.comfrom ₦21,500.00 Buy Now (Nigeria)
Jumia.com.ngfrom KSh 5,149.00 Buy Now (Kenya)
Innjoo is one of the few brands that offers but Android and Windows Tablets. Innjoo have even done one better with a dual-boot tablet that offers both Windows 10 and Android 5.1
One good thing about Innjoo tablets is that although they are affordable, they are stable and perform well.
Prices of Innjoo tablets currently ranges from about 28,000 to 60,000 Naira in Nigeria and 6,000 to 10,000 KSh in Kenya depending on the model. Innjoo tablets are exclusive to Jumia, one of Africa's leading online stores with 12 months warranty. You can see details of the warranty on the product page of each tablet at Jumia.
Now the run down of Innjoo tablets:
Innjoo Leap 4 is the fourth iteration of the Leap series of Innjoo tablets running on Windows 8.1. The tablet comes with a built-in support for 3G data as well as Wi-Fi.
It runs on the full Windows 8.1 with free Office 365 apps making it a full fledged PC. To make it more productive Innjoo also offers a Bluetooth keyboard accessory (which you have to buy separately), that makes editing document easy and fast. You can also buy a pen for taking notes.
The Innjoo Leap 4 combined with these accessories is great for students. You can type your assignment, projects, and term papers easily. You can also take notes with the pen.
Innjoo Leap 4 sports an 8-inch display with a 5 megapixels rear camera and a 2 megapixels front facing camera. Things should run fast and smooth with the Intel Bay Trail Quad-core processor clocking at 1.33GHz and the on-board 1GB of RAM.
The Innjoo Leap4 is available in Nigeria starting at a price of 40,400 Naira.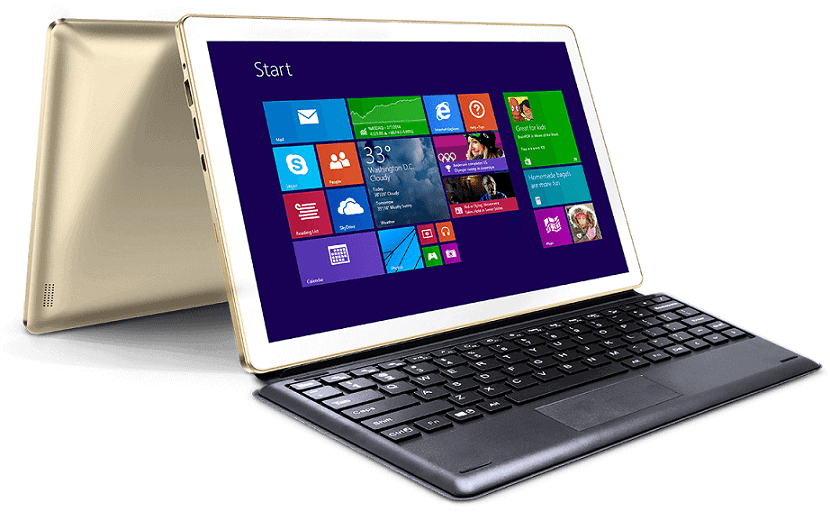 Innjoo Flex is a Dual-Boot tablet that offers both Windows 10 and Android 5.1. Like the Leap4 it is designed to enable productivity and pleasurable multimedia experience for users.
However, while you have to buy the keyboard separately for the Leap4, the Innjoo Flex comes bundled with the keyboard, which makes it more of a 2-in-1.
Innjoo Flex is the highest performer of all Innjoo tablets. It features a 10-inch Display, 2MP rear camera, 2MP front camera, 1.33GHz quad-core Intel Atom processor, 2GB RAM, 7000 mAh battery, and 3G Data support. Price in Nigeria starts at 50,500 Naira.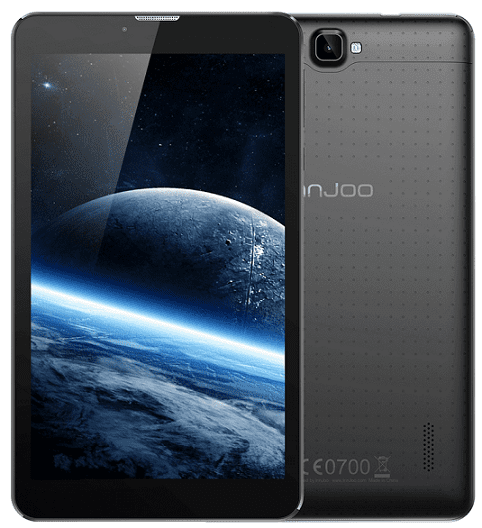 Innjoo F5 is an affordable Android tablet which offers users the benefits of a smartphone at the same time. It support 3G data and can also be used to make traditional voice calls.
It is the latest 7-inch models in the Innjoo tablets lineup. The tablets runs on Android 5.1 (Lollipop) and is powered by a 1.3GHz quad-core processor and 1GB RAM. Price in Kenya starts at 6,600 KSh.
Sporting a 7-inch display, the Innjoo F3 is a budget tablet that is designed to offer enjoyable user experience, especially when browsing the web or watching movies.
Innjoo F3 runs Android 4.4.2 (KitKat) on a 1.3GHz quad-core processor with 512MB of RAM. Price in Nigeria starts at 22,999 NGN and price in Kenya starts at 7359 KSh.
Innjoo F2 is the most affordable 10.1-inch tablet in Nigeria. It runs on Android 4.4 (KitKat) and sports 1GB of RAM as well as 8GB storage. It is a great Android tablet for watching movies and browsing the web. Price starts at 31,000 Naira in Nigeria.
In Kenya, a variant called Innjoo F2 Pro is available with 512MB RAM, 16GB storage. The price in Kenya starts at 9,199 KSh.
Above is the current lineup of Innjoo tablets in Nigeria. Bookmark this page as it will be updated as new Innjoo tablets enter the market.
More Innjoo Tablets
More on Innjoo & Tablets