Driving is fun, but sometimes the experience may get stressful and even dangerous, more especially when you get stranded in the middle of nowhere by a flat tire or dead car battery. Everyone wants to make the road trip more enjoyable with less or no stress at all.
But thanks to technology, there are a good number of car gadgets available on the market today that can help improve your experience while on the road or rather be well prepared for whatever the road has for you.
There are different types of car gadgets that come in different sizes, some of these gadgets are meant for entertainment while others are there to help you improve your experience while driving. They also increase your security and road safety. Here are some of these gadgets, and we believe that when well utilized, your overall driving experience will improve.
Car DVR System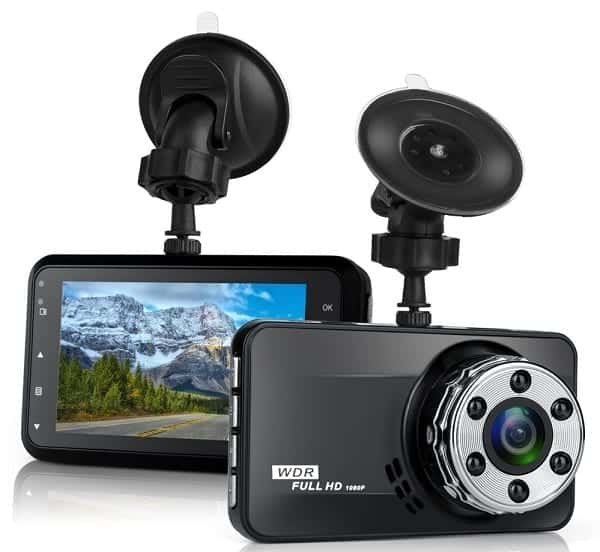 A car DVR or Digital Video Recorder system, also called Dashcam, is a perfect car gadget that does not only shoot your memorable events while driving, but also helps in cases of accidents. The front and rear-facing camera is not meant to protect you from a crash, but in such cases, it helps in providing clear footage of evidence to prove who was on the wrong or who is responsible for the accident.
Some Dashcams can shoot up to 30 FPS (frames per second). Most of the camera automatically turns on the moment you turn on the car and goes off the moment you turn off the car engine.
Modern Dashcams comes with a resolution of 1080p (Progressive scan) and a wide viewing angle capable of capturing everything that happens around your car. Furthermore, the Dashcam also helps in reversing the car for the less experienced drivers.
Bluetooth Car Kit
Studies show that drivers are so attentive while listening to music. When your car is fitted with the perfect sound system and a good selection of music is made, your driving experience turns out to be fun. Now, with the Bluetooth car kit, you will not need USB cables to connect your phone and selecting songs, once plugged into the car, the gadget allows you to link your phone to the vehicle via Bluetooth. You can play music and make calls without being distracted.
Radar Detector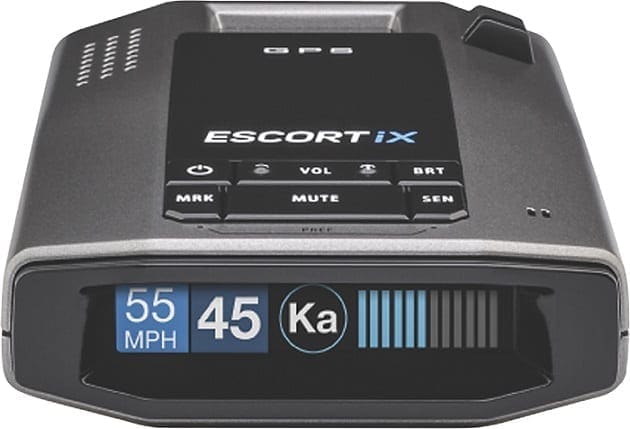 You are not supposed to over speed. But in case of such an occurrence, radar detector helps drivers to detect if their speed is being monitored by any traffic police using a radar gun.
Once fitted in the car, a radar detector uses a special radio receiver called Superhet or Superheterodyne receiver.
The Superhet detects electromagnetic emissions from the radar gun and transmits it, thus raising the alarm to the driver. Some modern radar detectors have GPS technology that enables drivers to quickly know the location where traffic officers frequently monitor the cars before getting there.
Blind Spot Feature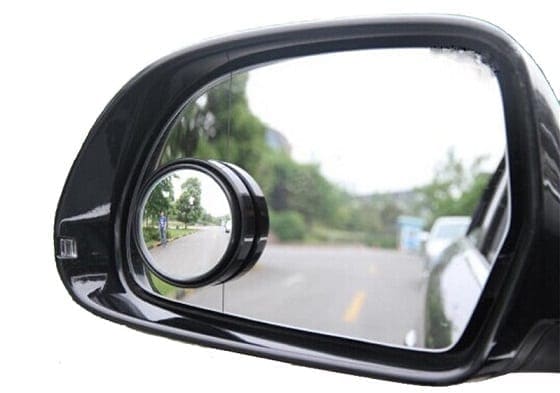 A blind spot alert feature (mirror) is a light which is fitted on the side-view mirror of your car. When the vehicle behind you approaches your blind spot, the light starts blinking. Other blind spot features also issue a voice alert so that you will not change lanes.
Blind spot feature also helps drivers to detect if a cyclist or pedestrian is out of the field of view. It is a pretty simple feature but a driver's game changer for safety.
Smartphone Mount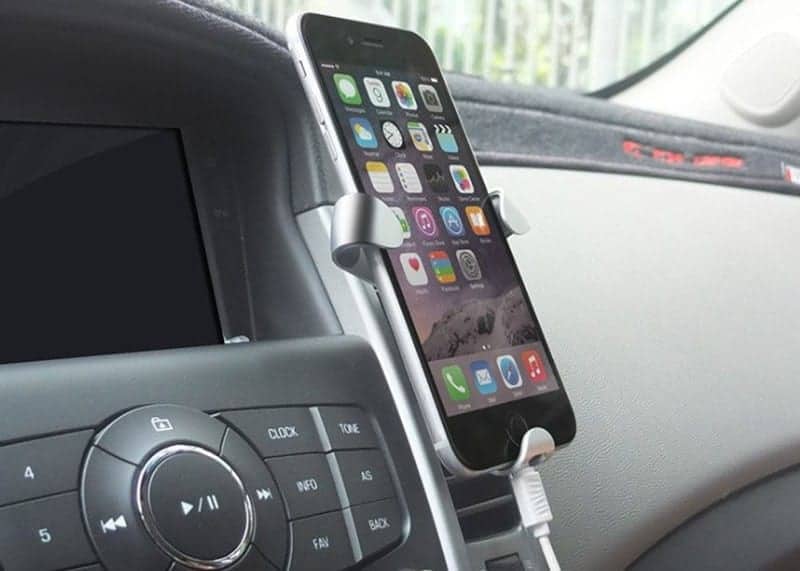 The best car gadget for the drivers who use smartphones for navigation or picking calls is a smartphone mount device. This helps you to keep the phone in the line of your view hence avoiding to continually looking down at your phone.
Most smartphone mount devices can rotate up to 360 degrees. They are also adjustable; thus they can provide a perfect viewing angle without straining while driving. The devices are designed to fit any type, size, and model of smartphone. They can also fit any design of a car.
Real-Time Car GPS Tracker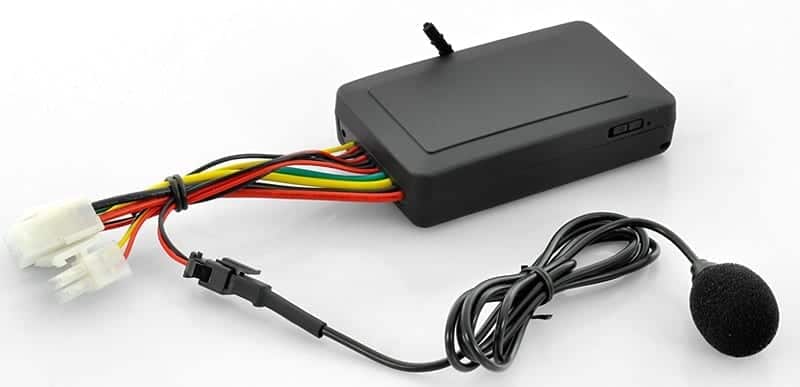 Do you always worry about the location of your car? Worry no more. With real-time GPS car tracker, you will be able to know where your vehicle is at all times. The gadget is paired with a smartphone via the internet and can help parents keep an eye on their car as well as in the event when someone tries to steal the car.
A spy tech portable GPS tracker enables you to a set up a geo-fence for your car such that, in case your car goes beyond the predestined area, an email or text notification drops on your mobile phone instantly.
Smart Car Adapter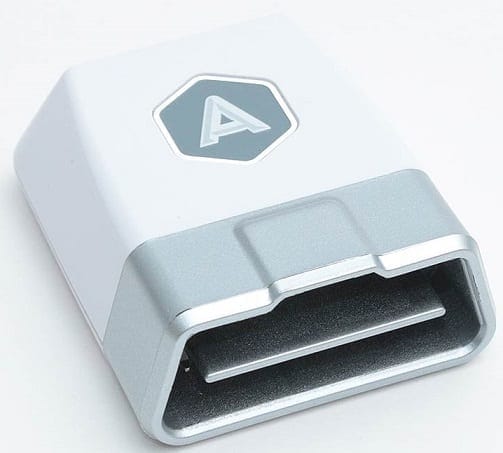 It is one of the best car devices that will enhance your road trip experiences. Smart Car Adapter is plugged into the car's onboard diagnostic port for all kinds of data collection from the car.
The device is linked to the smartphone via Bluetooth. It diagnoses all types of problems in the engine, reminds where you last parked your car, and it tracks and gives results of your trip as well. However, in case of an accident, the Smart Car Adapter can help make an emergency call.
Tire Pressure Monitoring System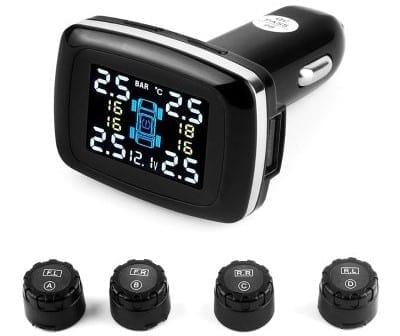 This device comes with four sensors that are fitted on each tire of your car. The sensors are waterproof, and they keep constant track of the tires' behavior.
Once the four external sensors are attached to the tires, a mini LCD is plugged into the car's cigarette lighter. The display provides you with the accurate real-time status of each tire. Furthermore, the system has a tire leaking alarm that alerts you in case the tire is leaking without your knowledge.
Portable Jump Starter Kit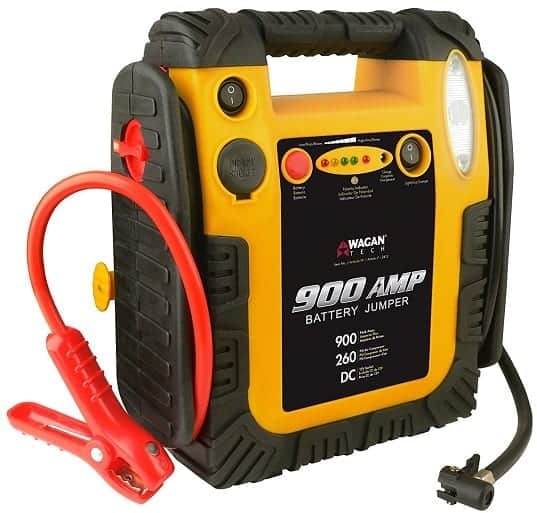 Not everyone is willing to help you in case your car dies in the middle of nowhere. A portable jump starter kit is a battery booster that you should always have in your car. It helps you start your car when it dies or fails to start due to some mechanical problems.
The portable jump starter can also be used as a power backup for other electronic devices like mobile phones.
Drop Stop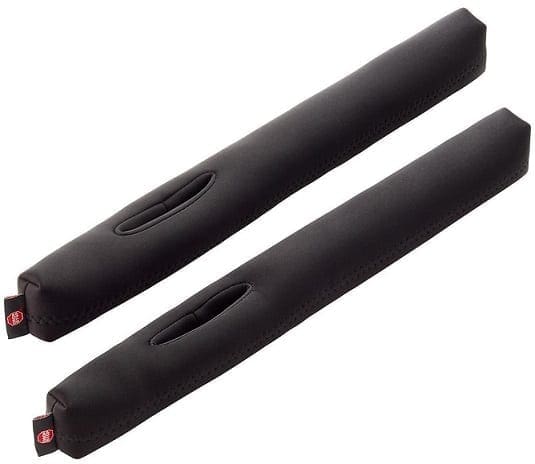 A Drop Stop is a small but handy gadget. It is designed to fit between the car seat and the center console, hence preventing things from falling. The 17-inch device has slot sewn into it where it that allows the car's seat belt latch to fit perfectly.
Mobileye 560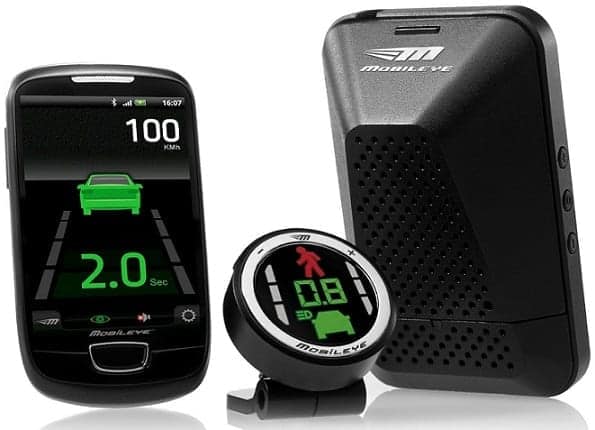 This is a real-time gadget that can help drivers prevent accidents. Mobileye is made up of a camera, a screen display, and an audio alert signal.
The computerized gadget detects and informs the driver of nearby pedestrians, it measures the distance kept between your car and the front car, and it also reads the speed limits. Say maybe you are driving at a speed of 50 miles per hour and the speed limit is 30 miles per hour, Mobileye will give you a voice alert together with the required speed limit on the display.
Conclusion
You don't need to purchase a new car to have these gadgets installed; most of them can be mounted on any vehicle while others come with the latest models of cars. However, not all car owners like having these or some of these gadgets on their vehicles, forgetting that they not only provide drivers with much easier driving experience but also improve the car's efficiency.
Related Topics
Paschal Okafor
is
NaijaTechGuide Team Lead
. The article
Ten Car Gadgets that will improve your Driving Experience
was written by . The article was last modified:
February 2nd, 2018