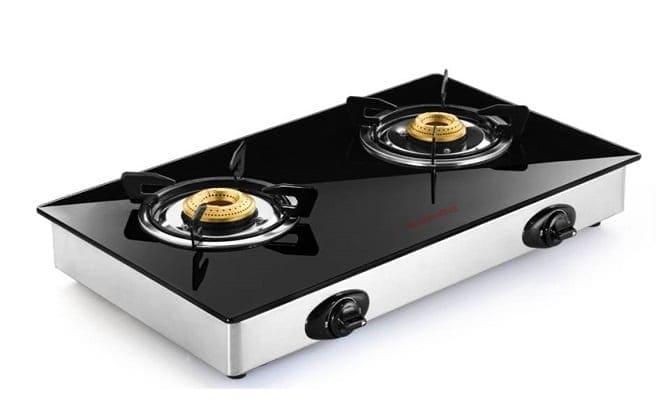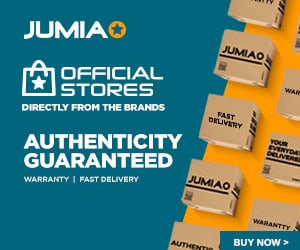 Cooking your next meal does not have to be an elaborate affair. You could keep things simple yet efficient by opting for 2-burner tabletop gas cookers. They are compact, fit on your traditional kitchen cabinet and overall, are very reliable when it comes to gas consumption.
Those and much more make these options some of the hottest selling home appliances on the market.
Should you be in the market for a unit to call your own too, we have come up with some of the best 2-burner tabletop gas cookers that will make your kitchen experience a delight.
1. Universal Tabletop Two Burner Gas Cooker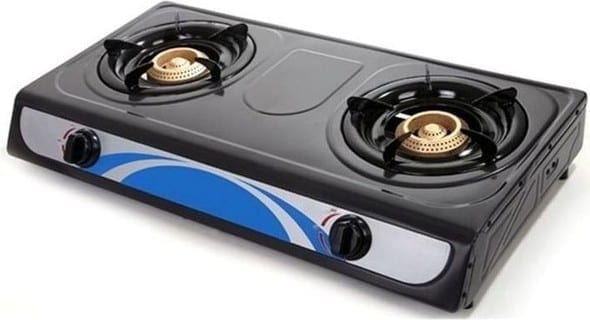 Universal accepts that you will be addressed according to how you are dressed. For that reason, they have made their Tabletop Two Burner Gas Cooker a real beauty to behold.
But then, beauty does not get the food done. That is why they have also built the unit with an elegant stainless-steel body that can withstand rust from having liquids pour on it. There is also support for rigorous cooking (as is common in the African kitchen), an auto-ignition technology that helps you save massively on matchboxes and two efficient burners for faster cooking.
The unit is easy to install for use and uninstall for cleaning. It also works with the least gas supply, helping you use your refills for longer. With controls for adjusting flame when cooking too, there is no going wrong with this pick
2. Century Gas Tabletop Cooker CGS-201-A

Century promises that their CGS-201-A unit comes with one of the sturdiest builds on the market. More than that though is the promise of a high effectiveness in gas use and consumption.
The tabletop comes with two burners to help you multitask better to get food done faster. The good news is that none of these burners operates at a lesser efficiency than the other, giving you the same output across boards.
Additionally, the infrared burners are easy to set up and maintain too.
3. Binatone Gas Cooker SSGC-0002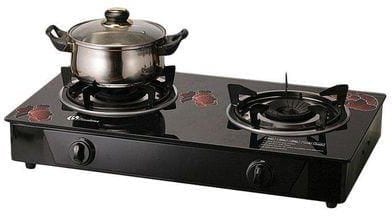 Binatone is already a household name and they made a kitchen statement with the SSGC-0002 model. Requiring neither batteries nor matches for ignition, the silver-coloured unit was made of a stainless-steel build.
The steel has been evened out and glossed in such a way that it doesn't retain water that would have otherwise led to rust. The gas cooker ensures very clean cooking, burning a highly efficient flame without leaving soot behind.
The portable nature of this cooker makes sure you can place it almost anywhere in your kitchen and move it around later. Easy to set up, operate and manage, a simple wipe with a wet napkin after us will get the unit clean again.
4. AKAI Tabletop Gas Cooker (+ Grill)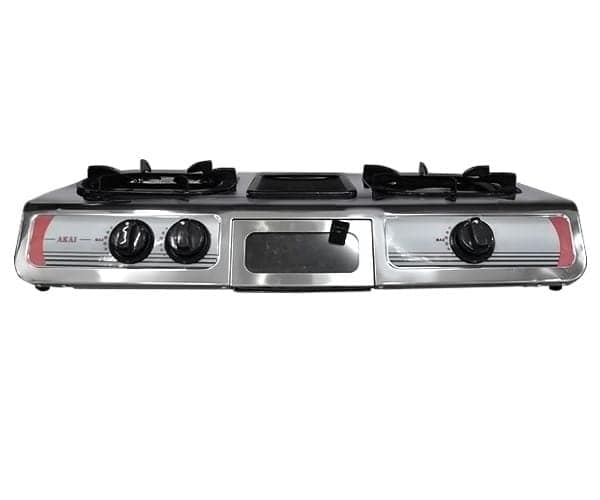 We have been talking about 2-burner tabletop gas cookers, but AKAI's Tabletop Gas Cooker brings a twist to the list. On first sighting the unit, some of the things you will notice are the double burner stoves. The silver colour is also a shimmering delight, but none of those compares to the extra feature – a grill.
AKAI understands that you might want more than the normal, everyday meal. That is why they made a provision for you to barbecue along with your cooking. The good news is that you don't need to make a special fire to get the grill running. With the same gas-saving technology on the burner, the grill has also been optimised to get your food done the right way with the least pollution and energy consumption
5. Nulek Table Glass Top Gas Cooker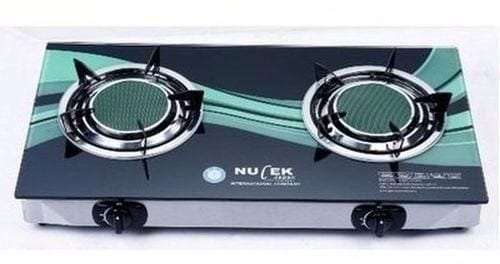 The Nulek Table Glass Top Gas Cooker has a sturdy design no doubt, but we won't recommend it for use in a household with kids. Otherwise, the glass top build is a premium feature that should be a part of your kitchen. It is an ideal pick for fancy restaurant owners too.
Going under the surface, the double infrared burner plates make use of auto-ignition technology to start up. The pans have been specially treated for rust. Spillage of liquids will have nothing on your burner stoves.
The lightweight unit takes up as little space as possible and for that, does not even sacrifice on quality. Again, no burner on this piece is faster than the other. They are both equipped to burn at the same minimum and maximum rates which can be adjusted with the help of designated knobs.
6. Restpoint Glass Tabletop Gas Cooker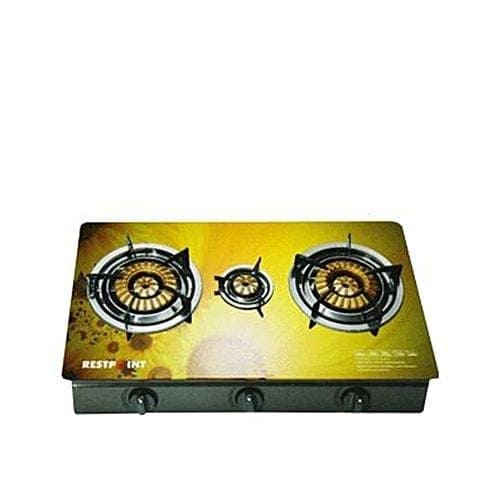 We agree that what a gas cooker needs to do is get your food cooked, but other features of the Restpoint Glass Tabletop Gas Cooker are equally worth appreciating.
Starting with the outside, one will find a unit built with refined stainless-steel material. In turn, that gives the tabletop gas cooker its elegant look and excellent durability. It burns with a bright blue flame to ensure none of your cooking appliances gets coated black with soot.
Finished with a tempered glass top, the auto-igniting unit is highly portable and saves you a ton of gas.
Considering the variety of offerings this list gives you, it is hard to disagree that they are great picks from the league of the very best 2-burner tabletop gas cookers out there. Some with a grill, a few with premium glass top builds and a host of them coming with auto-ignition, which one do you feel your kitchen calling out to right now?
Related Topics
Paschal Okafor
is
NaijaTechGuide Team Lead
. The article
6 Best 2-Burner Tabletop Gas Cookers for Cooking
was written by . The article was last modified:
March 11th, 2021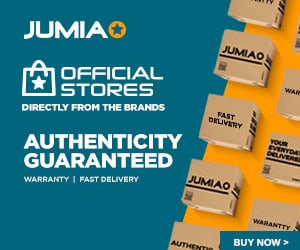 NaijaTechGuide may receive financial compensation for products/services purchased through affiliate links on this site. See
full Affiliate Disclosure Here