Gone are the days when fancy tech gadgets were just for people who had the very big bucks to spend. These days, you can almost always find something that will agree with your pocket. If you are thus looking for a bargain, we have researched and provided some of the best cheap laptops under ₦100,000 that you can buy right now. Not just cheap options, but quality enough for the prices they come at.
Note that we have made sure to choose only new versions of these units. While you may be better off with a second-hand unit of a bigger laptop you'd love to have, it is always much safer to get it brand new.
For those who would want to own a laptop within their budget, let's look at the top picks.
Best Laptops under 100,000 Naira right Now
1. Lenovo IdeaPad 110S-11IBR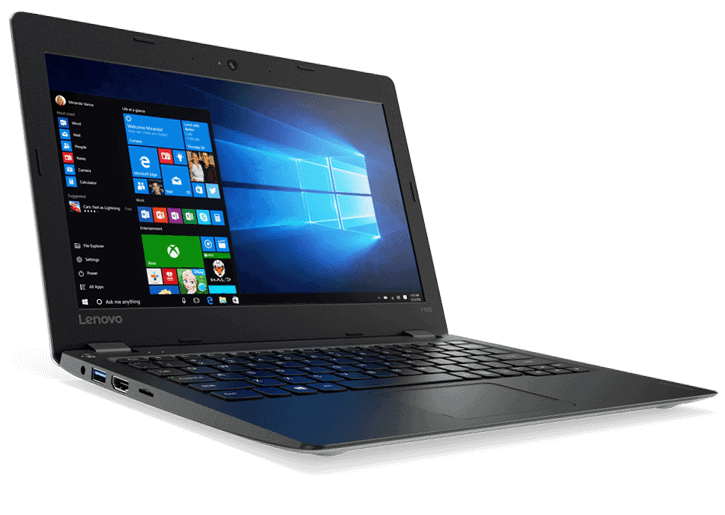 When it comes to a simple, elegant, performance-oriented yet, affordable laptop, the Lenovo IdeaPad 110S-11IBR knows how to juggle. The lightweight unit stands at just 11.6 inches, delivers images and other visual content at very good quality rates and is a product of some solid engineering.
The unit is powered by an Intel Celeron N3060 processor carrying dual cores. Under the hood is also an integrated Intel HD Graphics card wrapped around the 2GB of RAM. We agree that a 32GB of internal storage space might be small, but you can expand it with an external hard drive as you see fit.
Going on, the laptop comes with the new Windows 10 software out of the box, an HDMI port, two USB ports and Bluetooth + WIFI connectivity options.
To cap it all off, the device is available to you in colour options or red, blue, silver and white. Coming in at a price that starts at around 75,000 Naira, this Lenovo laptop is one of the best cheap laptop you can buy at under 100,000 Naira.
However, the Lenovo IdeaPad 110S is not for everyone. Its limited memory, storage, and processing capacity, means it is for users who engage in light tasks on their laptop. Like Bloggers and Journalists. Students (excluding Engineering or Science students) will find the laptop helpful. For more, Click Here.
2. HP 255
HP will always be that brand that knows how to treat every market – starting from the high end to the entry level – just right. The 255 laptop family is now in the 6th generation with the HP 255 G6 the latest.
Though, the HP 255 has option for 2GB RAM, I will advice you start with the model that offers 4GB of RAM paired with an internal storage space of 500GB. This configuration starts at around 80,000 Naira, which makes it well placed in our listing of best laptops under 100,000 Naira.
There is also an option for an AMD Quad-Core chipset which can reach a maximum clock speed of 2.16GHz. If those alone do not still impress you, wait till you hear that the 15.6 inches unit comes with an impressive 4-cell Li-ion battery, carries an Intel HD Graphics card and ships with Windows 10 software.
The HP 255 is targeted at the business crowd. So, if you are buying a laptop for the office or a laptop for both work and play, the HP 255 is a good buy.
Note that while the latest generation model is the HP 255 G6, you can get a bargain by buying an older generation model like the HP 255 G5, G4, etc. The major difference is that newer generation models come with newer, faster, and more efficient processors, which could mean longer battery life and improved user experience. For latest models and prices, Click Here.
3. Dell Inspiron 15 3000 Series Laptop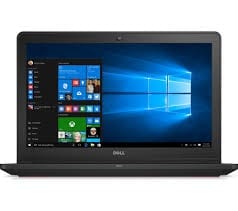 The Dell Inspiron 15 is nearly internally identical with the HP laptop above. However, Dell has opted for an Intel Celeron chipset instead, even though they made use of the same 4GB RAM + 500GB ROM specification.
The display size of the laptop is as evident from the name, stopping the metre wire at 15.6 inches. The CPU, which is built on the Windows 10 operating system, is promised to reach up to 2.16GHz of speed.
Depending on where you are getting yours from, you should also be getting a 1-year warranty package with the laptop too. For more, Click Here.
4. Acer Aspire ES1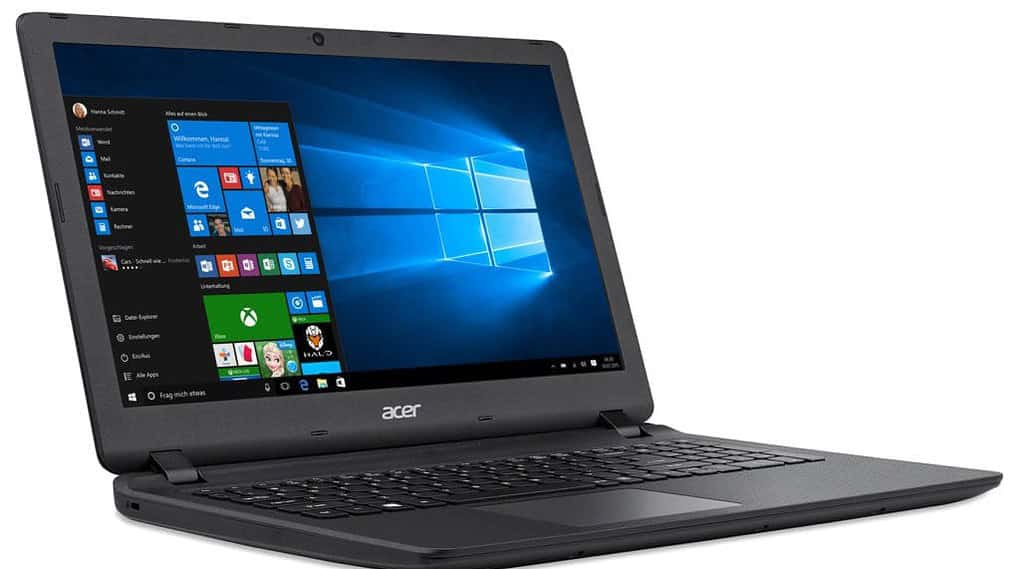 Acer is one of the manufacturers with a penchant for offering high-end technology to midlevel users at affordable prices. They have pronounced that commitment with the Acer Aspire ES1 which promises at least 2GB of RAM to go with a 500GB hard disk space.
The processing unit under the hood is confirmed to be a Quad Core Intel Celeron chipset. Other interesting features include USB 2.0 and 3.0 ports, HDMI port, a strong battery (3-cell 3500mAh Li-ion) and the Windows 10 operating system. For more, Click Here.
5. HP Stream Laptop Series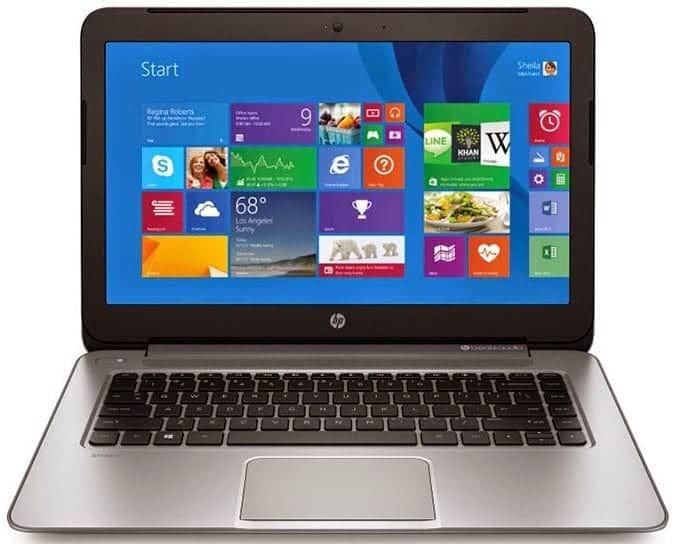 The HP Stream series is targeted at users in the education sector making them great for students. They run on Intel Celeron processors and come in 11-inch and 14-inch variety.
Need a laptop for typing those assignments and term papers, the HP Stream 14 or the smaller and lighter HP Stream 11, and HP Stream 11 Pro will be good buys. And at a price starting around 63,000 Naira, they are some of the best laptops under 100,000 Naira.
The laptop runs on the Windows 10 with options for 2GB RAM and 4GB RAM (both below 100,000 Naira). The downside of this laptop is their low storage capacity with only 32GB and 64GB as options, but you could get an external drive to augment it. For more, Click Here.
6. HP 250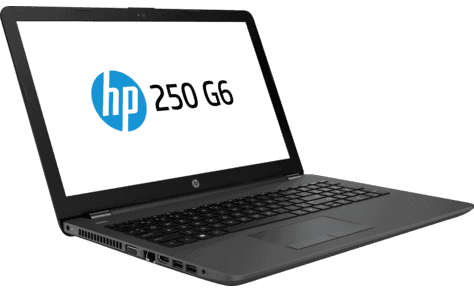 HP 250 is the cousin of the HP 255. The major difference between the two is that while the 255 series run on AMD processors, the 250 series run on the more prestigious Intel processors.
While most of the laptops in the series, especially in the latest series, the HP 250 G6 will cost above 100,000 Naira, you will be able to buy Intel Celeron processor powered versions of this laptop with Windows 10, 500GB hard disk, and 4GB RAM at close to 90,000 Naira at online stores like Jumia. For latest models and prices, Click Here.
7. Lenovo IdeaPad 100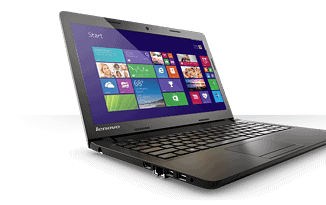 Making the list for the second time is Lenovo, and this time, they do so with their IdeaPad 100. This is the unit that makes specs such as 2GB of RAM, an internal memory of 500GB, a 15.6 HD display powered by the Intel HD Graphics card and a 4-cell Li-ion battery affordable.
Powered by an Intel Celeron chipset, the laptop still offers as much as 2.16GHz of clock speed, two speakers and a rugged case for 'carefree' users.
Bundled with Wi-Fi and Bluetooth connectivity options, among others, a Windows 10 operating system keeps the house in order. For more, Click Here.
That is our lineup of best laptops under 100,000 Naira. Note that these laptops have limited capabilities and will not be recommended for high performance tasks as is required in graphic design, software development, simulation and CAD, etc. Have a good laptop under 100,000 Naira that you think should be in this list, share with us as a comment.
Related Topics
Paschal Okafor
is
NaijaTechGuide Team Lead
. The article
Best Cheap Laptops Under ₦100,000 : 7 Top Picks for your Budget
was written by . The article was last modified:
December 30th, 2022