For the vital role it plays in storing food, keeping certain food fresh, maintaining food quality, making ice and a couple of other uses, a freezer remains an important appliance needed in the home. And because appliances are quite pricey, and are long-term investments, you want to make sure you're buying the right one that perfectly aligns with your need and lifestyle. Here, we share some of the key consideration when buying a freezer.
The following details below are some important factors to consider before buying a freezer:
1. Decide the type of Freezer you want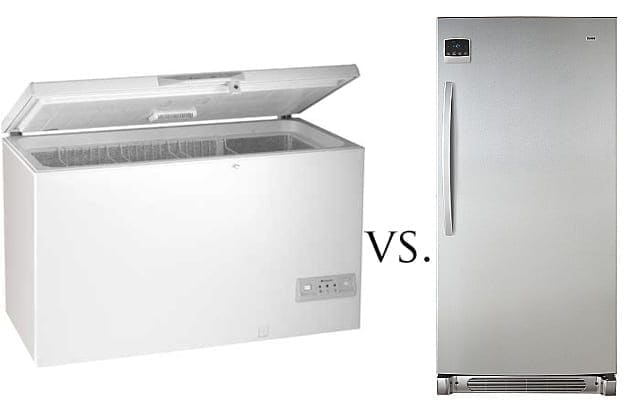 Unlike refrigerators that come in about 5-6 types (check out our detailed guide on buying refrigerators), freezers basically come in 2 types on the basis of their architecture: Chest freezers and Upright freezers.
While chest freezers are usually built with a more compact design, they are often preferred for their convenient access and easy storage of large items like turkeys.
On the other hand, upright freezers are very common in households as they offer excellent capacity and provide convenient access to all the items. Moreover, they are also preferred for their easy cleaning and maintenance.
1. Chest Freezers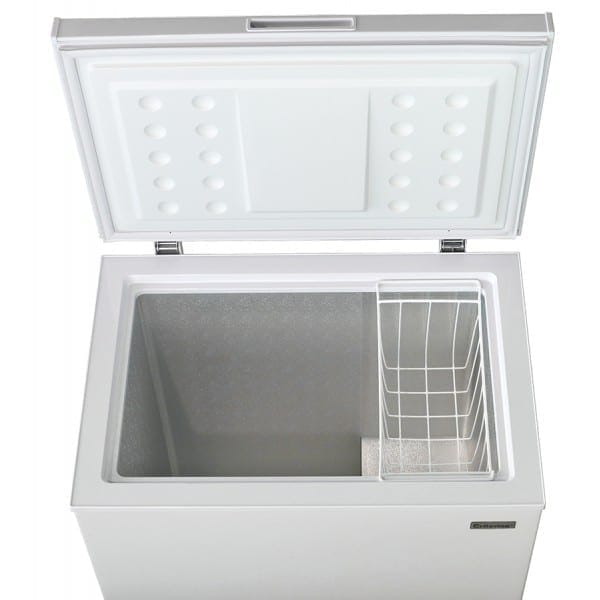 Aside being less expensive and economical than upright freezers, chest freezers have more storage and usable space. In addition, they have a lengthier lifecycle and can keep frozen for more than 2-3 days given you do not open the lid frequently or recklessly.
The inner structure of chest freezers allows then accommodate any type and size of food and other stuff. Chest freezers almost always come in a single broad space and a couple of wired baskets (maybe 2 or 3) to help separate food and help with organization.
However, when there are too many contents in a chest freezer, you may have to move a lot of food around to find what you're looking for…and that may be quite difficult given how frozen the contents might have gotten.
2. Upright Freezers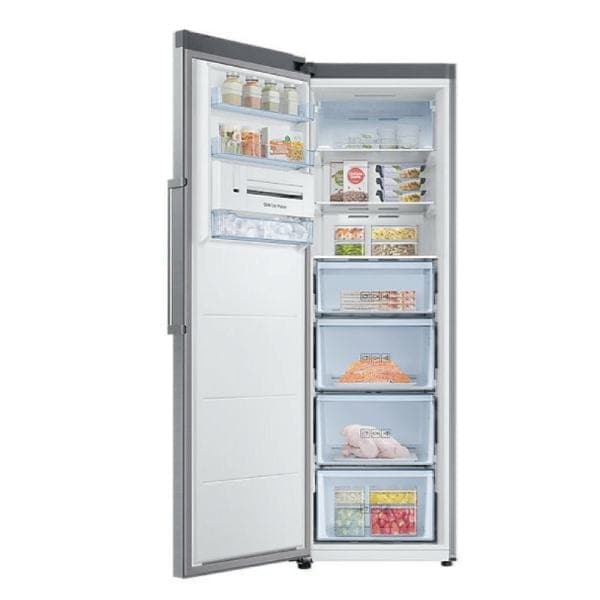 Just like the name suggests, upright freezers are smaller width-wise but longer. Generally, they usually come in better designs and have better internal organizational architecture too — with drawers, shelves and many other compartments. They, however, do not deep freeze to the level of chest freezers and are generally more expensive.
Upright freezers also have less storage space and may not accommodate large, odd-shaped, and long items well enough. If you prefer to easily pull out your turkey and other foodstuff out of your freezer without having to scatter the contents, then upright freezers are your best bet.
2. Size and available real estate
At a point before buying a freezer, you definitely would have to put available spaces in your home or wherever you intend to use the freezer into consideration. Where will the freezer sit? Where is the best place to sit the freezer?
While you are in the best position to determine that, it is generally adopted as a rule of thumb for freezers to be placed in the kitchen or anywhere in close proximity (the dining room, maybe).
Also, you have to consider the angles at which the doors of the freezer(s) you intend to buy open towards. If it is a chest freezer, will there be enough headroom for the lid to open upwards at the location you are looking to place it? If it is an upright freezers, will the door swing to the left or right when opened?
In the case of chest freezers, if there won't be enough headroom, you can opt for the sliding lids options. This also comes with the advantage of having pre-sight of the contents of the freezer without having to open it (for longer periods).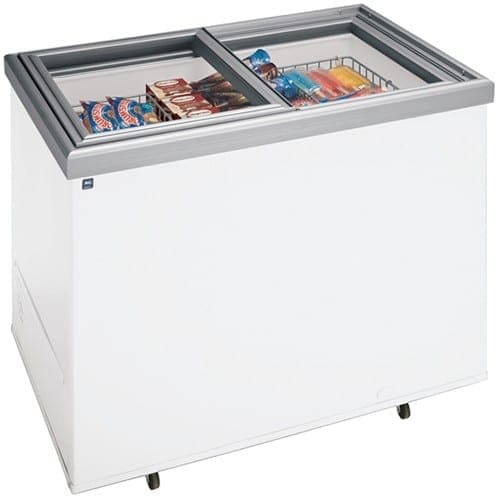 The size of the freezer you buy will also depend on your storage needs. If you have high storage needs you will have to buy a bigger freezer.
The capacity of a freezer ranges from around 60 litres to over 700 litres. The is a measure of the space (volume) inside the freezer.
If you are single, buying a freezer with capacity around 100 litres will be appropriate. A family of four or more will need 300 litres or more.
Note that the capacity of the freezer you buy will also depend on lifestyle and cooking habit. People who do not cook or eat out most times will require a much smaller freezer capacity.
On the other hand, those who cook in bulk (i.e. soup & stew for the whole month, etc), will need to buy a freezer with a bigger capacity.
Answering these questions are helpful in determining the type and size freezer to buy for your home or business.
3. Defrost option
You also need to ascertain if you want a freezer with automatic defrost option or not. Frost is the flake-like or snow-like materials that form up on the walls of your freezers. Freezers with automatic defrost option, after completion of freezing and cooling, will automatically warm up and melt up to prevent any frost from forming up.
In freezers without automatic defrost, you'll have to empty the content of the freezer or power it off for some minutes to allow the frost melt. Be sure to check out the defrost mechanism in the specs sheet of any freezer you intend buying.
4. Energy Rating and Efficiency
Generally, chest freezers are more energy efficient than upright freezers i.e use less energy. However, whichever freezer you choose to opt for, ensure it is "Energy Star" rated — which is usually inscribed on them. Energy Star rated freezers tend to save up to 7 – 10% of energy annually on the average.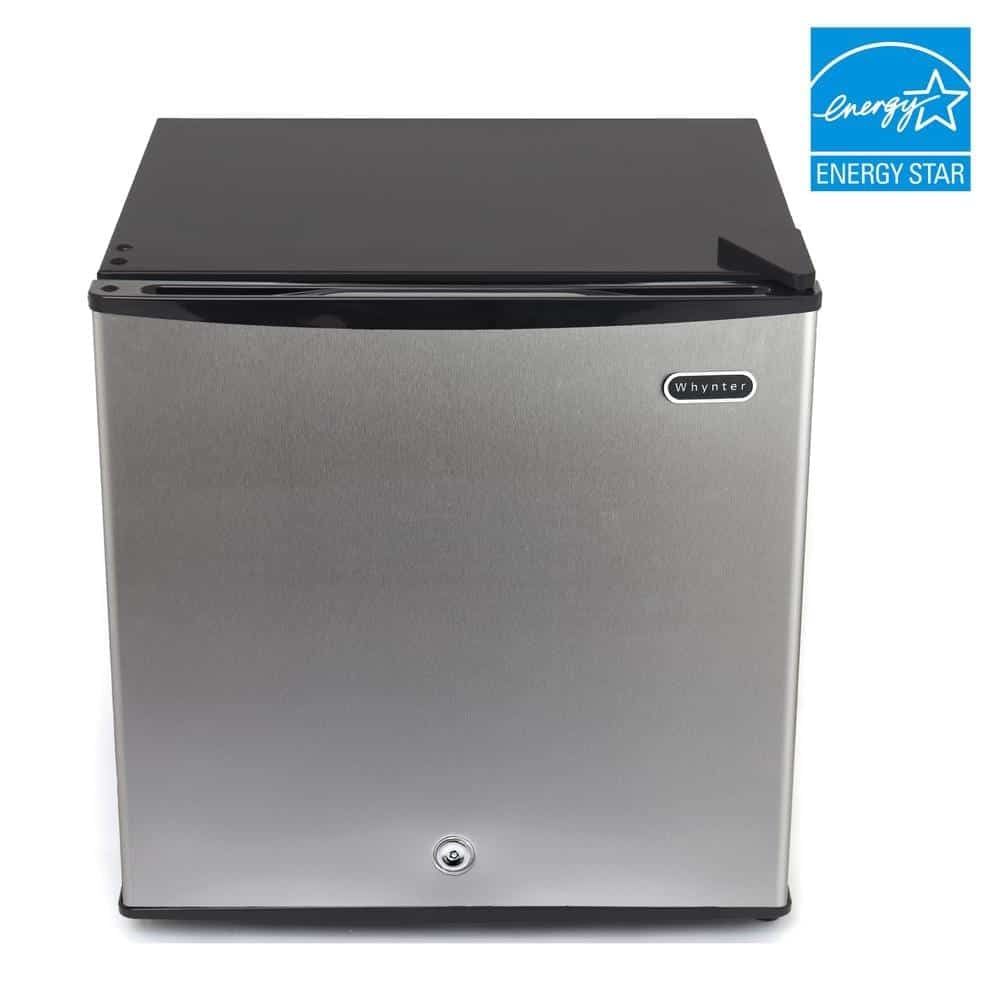 Buy a Freezer at these Stores
Jumia Nigeria – See Offers
5. Other features
Some other secondary features to check out in freezer before buying one include:
1. Complementary accessories like ice maker, special temperature compartments (e.g soft-freeze section for ice-cream), freeze alarm etc. Be sure to check out the spec sheet of any freezer you wish to buy for extra added feature before buying.
2. Length of Warranty: the longer the years of warranty, the better. Also, ensure you purchase from authentic and verified freezer dealers or retailers.
3. Ensure you compare prices so as to get the best deals on the best freezers. Look out for money-saving exclusive offers, coupon codes, promotional prices and offers etc.
4. Read up reviews of any particular freezer you intend purchasing. See what (previous/current) users are saying about the product.
That will be all on this freezer buying guide. We will bring up more tips in upcoming sequels. Did you find any tip useful? Do you have any tip to add? Tell us in the comments.
Related Topics
Paschal Okafor
is
NaijaTechGuide Team Lead
. The article
Buying a Freezer (A Step by Step Guide)
was written by . The article was last modified:
December 25th, 2022