In an age of the mass surveillance and in the time of online hacks and massive data leaks have become one of the many features of every day's news schedules, Internet security is prerequisite. A similar approach can be taken into consideration when the streaming industry is considered.
Apart from those dedicated streaming applications like Showbox, Netflix, PlayBox, Mobdro, Terrarium TV there are devices which offer the same features to its customers.
One of them is the Amazon Fire Stick, and here's why you must use a VPN on Firestick. But before shedding lights on the whys and wherefores, here's a little introduction to the VPN.
Also Read: Important Consideration While Choosing A VPN
What is a VPN?
To put it simply, a VPN aka Virtual Private Network is the best solution to have a secured connection t to the public network. This technology enables you in making a private network on the public network which can be utilized by you alongside others who have subscribed to that very VPN service.
The service will sport server setups all across the globe. While the spies or the advertisers monitor your connection, they only get to see the bunch of gibberish encrypted data as well as an IP address of the particular VPN you are using.
Also Check: 4 Best VPN For Tor- Recommendation
Now that nefarious parties and governments monitor every single activity on the Internet, using a reliable VPN service becomes a necessity. Check out the reasons as to why one must use a VPN on Firestick that has been mentioned right below.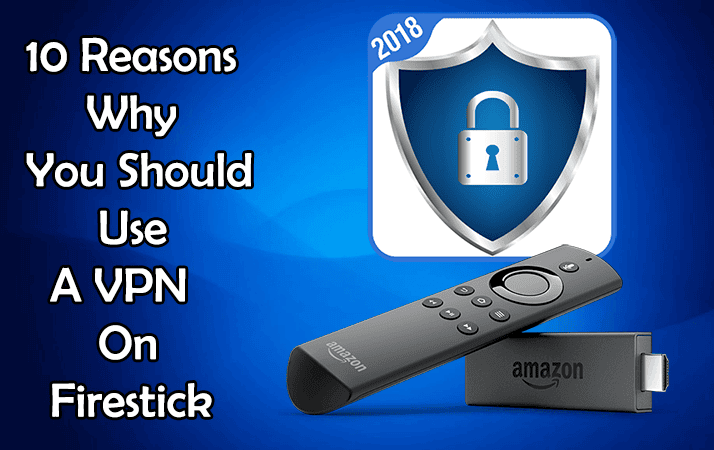 10 Whys and Wherefores to Use a Reliable VPN Service on Firestick
#1 – Hide Your Private Activities – Even before Snowden went public about NSA's surveillance program which the governments worldwide monitored their citizens online, most of the folks knew about the doing. All web searches and visit are monitored by the government agencies.
It is due to the fact that the government wants to put into the effort in order to preserve the national security. But none of you will want your life as pried open, so using a VPN is a must.
- Advertisement -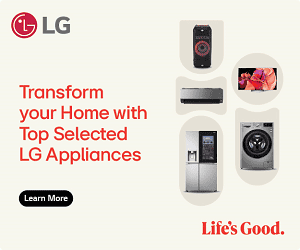 While you are using Firestick on your Windows device, things get noted by the governments. With a VPN, your daily online activity will remain private since you have been hidden from the world.
#2 – Access Blocked Kodi Addons – Being one of the popular media streaming apps for the device, Kodi gives you the access to stream and also provides a free streaming service with the links in order to watch movies as well as TV shows.
Many featured Kodi Addons are blocked streaming services in some particular locations.
But as already known these free links aren't legal in any way. So keeping it hidden is the ultimate choice for you, for the links don't come with copyright option.
Although Kodi is legally available for its long-term fans, using it to the access copyrighted content is neither legal nor official.
If the government finds you doing this, then you might get into a serious scenario. Hence using a VPN on Firestick can help you stay undetected.
Also Read: Kodi Vs Terrarium TV- Which To Pick & Which To Kick
#3 – Hide Government Surveillance – Government surveillance is never a good option so as the censorship of the internet.
People in countries such as Iran, China, UAE, Saudi Arabia, and more face wide restricting options that are imposed on them pertaining to the web browsing.
The social media platforms such as Facebook, YouTube, Twitter, Wikipedia, Google, news websites, so on and so forth are banned.
So if you are living in any of the aforementioned countries and you need to use Firestick, then using a using a VPN will ensure your online freedom.
VPN services allow changing the IP address and spoofing the geographic location. It also encrypts the traffic in order to hide all your online activities. So, using a VPN on Firestick will be an ultimate option.
Read More: Best Black Friday VPN Deals | About Virtual Private Networks | Reasons you Need VPN in Nigeria
#4 – Secure Online Transaction – Nowadays, folks use the Internet in order to make all kind of payments. Not only is it effective for online paying service, but the Internet also gives access to your bank accounts too.
These are also some of the basic things that you don't want anyone to know, as bank accounts and payments are something very private for obvious reasons.
And malicious users at times can use some techniques in order to intercept data while it has been getting transferred. This is the reason why you should use a VPN on Firestick.
In this way, all your sensate information is safe when you use the Firestick on Windows.
#5 – Bypass Restrictions In Colleges/Universities – If you happen to be a school or a university student and you university seems to block the entertainment services as well as websites, then using the VPN will be effective for you to get into the world-class entertainment with the help of Firestick on your Windows device.
With the help of the VPN, you will be able to bypass filters as well as you will also be able to surf the web seamlessly and freely.
#6 – Bypass Region-locked Streaming Services – Streaming services aren't always legally available for all locations. So whether or not you are above eighteen, it doesn't count, and hence you aren't allowed to access through Firestick on your device.
As a matter of fact, iPlayer, Pandora, Spotify, Hulu, Popcorn Time, and more are the examples of all the services which everyone wants to access but not everyone can due to the problem of location. This is why; a reliable VPN can be useful when you wish to access Firestick on your device.
#7 – Give Privacy To Your Identity – You must not be aware of the fact, but there is a full digital profile by the name you own with the inclusion of multiple leading ads, healthcare industries, as well as investment.
These companies will use your information to target you with the offers as well as advertisements. And a wide range of your digital history is with them. While you can't really erase information entirely from your computer, you must prevent in the first place. Talking about prevention, the only solution is using a convenient VPN.
#8 – Unblock Geo-restricted Games – When you are using Firestick, you must be well aware of the new game trailers that are surfacing on the Internet, right? So VPN can be useful for gaming too.
The reason is that it helps online gaming in plenty. The multiplayer enthusiasts who regularly play online will know that multiple servers, as well as groups, are just inaccessible to them due to the Geo-restrictions.
Plus, there are tricky first-person shooter games which require some cheats for sans cheats playing is just next to impossible. With VPNs, players will be able to access all servers and even compete online with other players.
#9 – Access Public WiFi Securely – If you are into travel-based jobs, then frequently connecting to the public wireless networks is somewhat necessary. So while doing so, bank accounts might get hacked. If you use a reliable VPN, then your work becomes seamless. In addition to this, neither your work nor your account is seen by the government.
#10 – Hide Your IP Location – When you are using the Firestick, you must be aware of the fact that the Internet is meaningless without downloading movies entirely for free from the unofficial websites. So using P2P services will only become seamless when you use a reliable VPN, else you are just traveling the whole nine yards to occupy yourself in the red zone of downloading copyrighted content unofficially.
Must Read: Which is Best VPN Protocols
Read More: Picking VPN Based on Location | Protecting Consumer Data | VPN to Use in Nigeria | Best VPN for Amazon Echo
The Final Words
Now that you have been familiar with the important factors of using a VPN service, choosing it accordingly from the market would be your piece of cake. Remember that there are multiple of VPN services available online; you need to select the best and reliable one.
Related Topics
Paschal Okafor
is
NaijaTechGuide Team Lead
. The article
10 Reasons why you should use a VPN on Firestick
was written by . The article was last modified:
June 10th, 2022