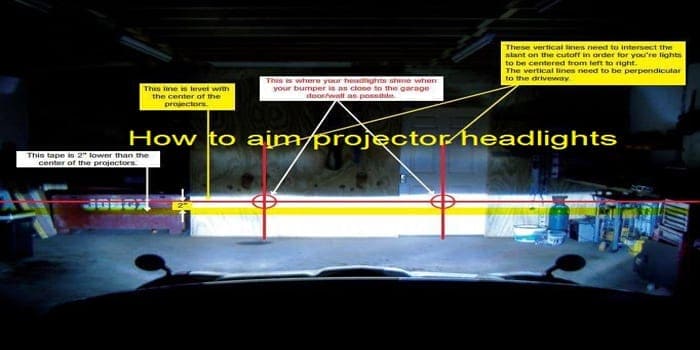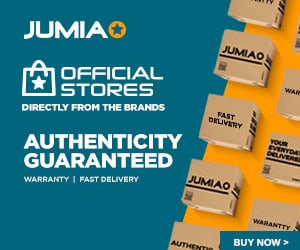 Whether you're a first-time car owner or you've been driving for years, it's important to know how to adjust your projector headlights for optimal performance and safety.
Projector headlights allows for a much brighter and more focused beam of light than traditional halogen headlights. Achieving the perfect aim is not only important for seeing the road ahead, but it also ensures that you don't blind other drivers at night.
Aiming your projector headlights correctly can be done quickly and easily. Read on to learn how to adjust projector headlights for your car.
What is a Projector Headlight?
Projector headlights are the headlights with a spherical lens that focuses light from a bulb to give you a more focused light beam. Projector headlights give a bright and distant reaching ray. It makes you safer for night driving.
This bright beam may create a risky environment for our self and for other travelers if they are not properly aimed. Earlier halogen and incandescent headlight were used. But LED headlight outlast them.
If one of your headlights has burned out or if you want to update to LED bulbs, then you can aim the Projector Headlight by yourself at home because it is important to know how to adjust the projector headlights not only when you substitute them but also when your vehicle has any problem with the alignment because when projector headlights are not properly aimed they can damage the vision of other travelers by shining straight into their mirrors which may result in any accidents.
One of these bright lights can temporarily blind a driver in an oncoming vehicle and it can create a dangerous situation. To avoid this kind of problems, you can adjust your vehicle's headlights to aim them in a more appropriate direction.
You may read about types of affordable projectors on Mark Hansons just in range blog.
Why should Projector Headlight be aimed?
Projector Headlight should be aimed because it gives
Focused Beams:
The oval reflectors and the lens which comes along with the projector headlights give you a more directed light beam with minimal ray scattering outside.
High Brightness:
The lens design and position of the projector headlights produce a light beam that is best matched for the night driving of any traveler as it is opposed to the conventional parabolic reflector projector headlights.
Can be Highly Customised:
The growing market competition and the reputation of the projector headlights have resulted in various varieties and the custom options of the projector headlights.
Aesthetics:
The projector headlights have a way of transforming the look of your vehicle which may be your motorcycle or your car.
User Safety:
You have to adjust the projector headlights because when projector headlights are not properly aimed they can cause an irritation to drivers and they can damage the vision of other drivers.
It may cause the shining light get straight into their mirrors and cause a glare in the vision and which may result in many accidents.
How to aim projector headlights:
If you aim your projector headlights very high, there will be a risk involved. It can blind the coming travelers. If you aim the projector headlights very low, it will be a risk for your own eye visibility.
But there is an option for this as you can adjust your own projector headlights at home itself without the need of consulting any mechanic or any professional installer who installs headlights.
What is required to aim Projector Headlights?
For aiming aim a projector headlight the following things are required:
Parking Surface which should be flat:
If you are going to adjust the position of the projector headlights in orientation to the position of a regular flat and smooth road you need a parking space that is flat as possible and it should not be busy.
Vertical Area with any wall:
Try to find a vertical wall and if possible try to find a white wall because it looks cool and it will give you a better picture of the light beam.
User Manual:
Now you will need a user manual as many manufacturers will have different products and if we use a user manual it will be easy for us to proceed. And with the projector headlight, standardization is the smallest of the worries.
Tape for Measurement:
A tape for measurement is needed to do the work easily buy if you can predict and measure any area approximately it may not be required.
Tool Box:
A tool box is required with a screwdriver in it as it comes in handy if you have to open and fix any screws. A tool box is needed to do another adjusting too.
Masking Tape and Scissors:
If you have to make any marks on your wall or in your garage you can use masking tape as it will be easy to remove it later when finished.
Step by Step Procedure of how to aim Projector Headlights:
The first step is to clean both of the projector headlight lenses.
Park the car in a flat parking space and it should overlook the vertical screen. This can be anything like your garage door or a flat wall, etc. You should need more than 5 feet of clearance among your front bumper of the car and anywall. You need more than 5 feet clearance because you will have to take a reverse of 20 feet away to do the real adjustment.
Then you have to make sure that the surface should be a leveled If there is anything in the car you have to remove it and keep it out to make sure that your car is flat. If the car is inclined due to a heavy load in it, there would not be any proper accuracy.
Then you have to ensure that your suspension system is settled. For more accurate adjustments, inflate all tires to a selected psi capacity and also make sure that the gas tank of your vehicle is at least half full.
Start the position of the projector headlights by adjusting the screws of the exact headlights. Most manufacturers have put both the vertical and horizontal screws. There will be two screws. One is for the vertical and the other one is for the horizontal adjustments. The first screw will be at the top and the next screw will be within the housing which is on the inside.
By making use of a masking or a painter's tape, you have to mark both the horizontal and vertical center lines for the two headlights. You can either draw one long, nonstop line or small sections where the bright areas of the headlight beams fall. The marks will help you to identify where the beams should be centered.
If one headlight is burned and if you are using two separate horizontal tape lines, draw the line at the same height from the ground. Then you can measure the distance between the headlight centers and use that measurement to plan the vertical tape lines on the wall.
Then you have to back up your car for at least 20 feet and the car headlight cut off should be straight between the two marks in which you have made.
Here if the cut off is not among the marking which you have made then it means that the projector headlights need an arrangement. To make an adjustment, turn the top adjusting the crew which helps to raise or to lowers the beam of the headlight. If you turn in a clockwise direction it raises the headlight and if you turn in the anti-clockwise direction it will lower the beam. Make the adjustments until you get the headlight beams to be at a level and by doing this you can aim the projector headlights at home by yourself.
Read More:
Paschal Okafor
is
NaijaTechGuide Team Lead
. The article
How to aim Projector Headlights for your Car
was written by . The article was last modified:
December 25th, 2022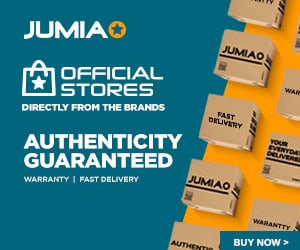 NaijaTechGuide may receive financial compensation for products/services purchased through affiliate links on this site. See
full Affiliate Disclosure Here