Have you been thinking about replacing your TV antenna? You've probably already tried changing its location with no avail. Don't buy a new one yet. There are multiple reasons why you could be experiencing weak TV signals. Get tips on how to improve your TV's signals before deciding whether to buy a new one.
Find the Nearest Broadcast Towers
Before you condemn your current TV antenna for poor signals, find out where the nearest broadcast towers are located. Your TV antenna will likely improve its signal if you place it facing the broadcast towers.
You don't need to ask anyone where the broadcast towers are located. US citizens can use a tool like otadtv.com to instantly find the nearest broadcast towers. All you need to do is enter your street address and the sites display all the towers in your area.
If you are planning to buy an antenna, the more important to learn about nearby broadcast towers. You'll be able to know the signal strengths of those towers in your home and purchase a strong enough antenna.
Place the Antenna High
There is a reason why some broadcast tower finders ask you to input your antenna's height. Usually, the higher the antenna, the better it detects TV channels.
If placing the antenna near a window isn't working, move it outside. Find a pole to uplift it and place it about two meters high. Chances are you'll get a much better signal than you previously got.
It's worth noting some antennas are affected by heat. During the summer, you'll receive weaker signals and broadcast interruptions. The weak signals during warm seasons mostly come from transmitters traveling farther than intended and causing interferences with other transmitters.
- Advertisement -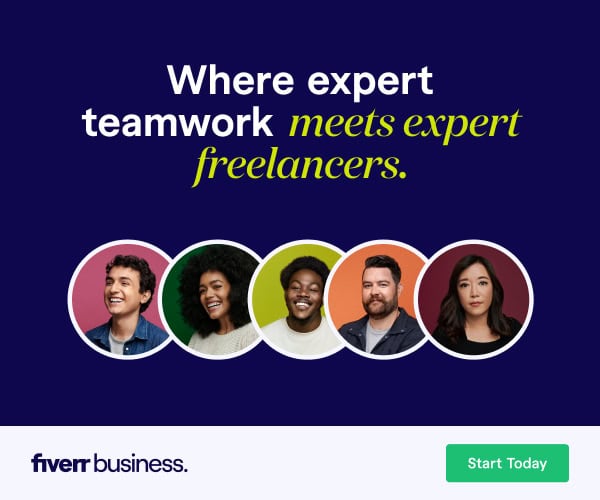 In spite of occasion weather disruptions, your antennas work better when placed outdoors or near the windows. With a good digital TV, you shouldn't experience any of the disruptions. Your signals remain strong whether it rains or shines.
Avoid Interfering
If your antenna faces an area people pass through frequently, you'll often experience periods when the signal is good. But when anyone passes in front of the antenna, the signal weakens. If the signal is blocked by walls, outside trees or anything else, its signals will likely also be weak.
Find out whether anything could be interfering with your antenna before making any changes. Test your antenna in different locations inside your house. Settle for a place with no interferences and you should get better signals.
One of the things that interfere with your TV signals the most is metal. If your antenna is placed on top of a metallic stand or table, that could be the interference. Avoid any metallic gadgets, tubes and stand near your antenna and you should see an improvement in the signals.
- Advertisement -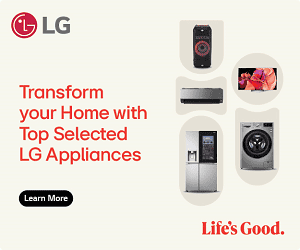 Invest in an Amplifier
Many TV antennas these days come with amplifiers. The job of the amplifier is to increase your antenna's TV signal especially if you live farther from a broadcast tower. An amplifier improves the signal if there already exists one. If you totally can't get a TV signal, the amplifier doesn't have a lot of use.
Another downside to amplifiers is that they can amplify noise and in the process distort the signals in your area. Buy an amplifier if all other alternatives don't work for you. Research to find the best brands and only use them when it's absolutely necessary.
Rescan
Rescanning allows your TV to search channels afresh. While you won't get many channels added, you get a few more channels than you previously had. The signal strength also increases, ensuring you have a better TV experience than before.
With digital TVs, also try double rescanning. Unlike regular rescans, this type of scanning aims to erase your digital TV set-box of existing channels. You do that by disconnecting the TV antenna. Scan your TV with the antenna absent. Unplug the set-top box or digital TV from the power outlets. Reconnect everything back and scan again.
Keep off Wireless Devices
We are currently living in a world of wireless devices. From your digital TV to your wireless Bluetooth mouse, there are many devices constantly fighting for frequencies in your home. While you can't do without devices, you can turn them off at times.
If you don't need your WiFi router on when watching sports, turn it off. It will reduce the signal traffic in your home and allow your TV antenna to give you better signals. Try finding out what wireless devices interfere with your signals the most before switching everything off.
Invest in a Coaxial Cable
If your TV antenna has a short coaxial cable, you probably can't relocate it. And unsurprisingly, your TV's signal will continue being weak. If the coaxial cable is short, buy a longer one and move your antenna to a higher point. While you may be forced to buy an amplifier in the future, investing in a longer coaxial cable can get you a dozen more channels.
Buy a new TV Antenna
The modern TV antennas are modified to have amplifiers and signal boosters. They have long coaxial cables and are more resistant to interferers like metal. Buying an ultra-modern antenna may be better than making some of the aforementioned changes.
Again, the cost of buying an antenna with an amplifier and everything else is cheaper than buying each part independently. When buying the device, check its mile range. The standard mile coverage is 30-50 miles. Copper cables are known to improve signals while the coaxial cable length should be 10 feet or more.
Additional features to check include whether the antenna supports HDTV and its frequency range. Can it rule out noise and distortions? Shop around also and set for a device that offers great value for money.
You get better value for your money when you buy the best-rated antennas. That's because already thousands of people have used them before and enjoyed their services. Find the best-rated antennas on Amazon and eBay here, https://www.bestreviews.guide/tv-antennas. Go through them. Review their features and decide whether to buy.
To Conclude
There could be a number of reasons why your TV signal is weak. For a start, try changing its location. If nothing improves, consider buying an amplifier. Face the antenna to the nearest broadcast antenna and preferably install it at a high position.
If all that fails, invest in a good-quality, new antenna. The modern antennas are much better in transmitting TV signals than older generations. You should get an improved TV experience with a new antenna.
Related Topics
Paschal Okafor
is
NaijaTechGuide Team Lead
. The article
Get Better Signal for your TV
was written by . The article was last modified:
November 21st, 2018