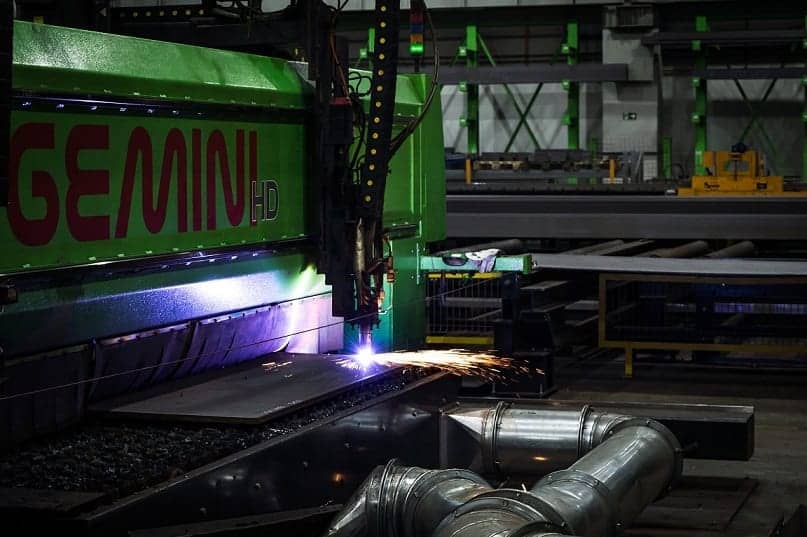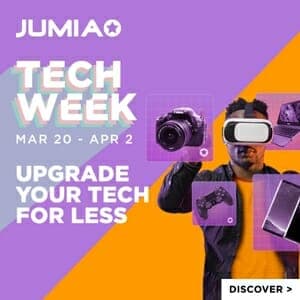 Introduction
If we want to know how a plasma cutter does works? We need to find out what is a plasma cutter first. A Plasma cutter is an electrical work tool that uses ionized gas (plasma) to transfer energy from a power source to a metal work piece.
A plasma cutter produces high temperature electrically conductive gas, and it allows welders to enjoy a cleaner, faster, and more efficient cutting process. It is used in welding shops, automobile repair centers, construction and industrial sites, and restoration shops. Plasma cutters are easy to use.
This article will show you how the plasma cutter works and much more.
Principle of the Plasma Cutter
The plasma cutter has a torch fitted with a small fine bore copper nozzle connected to an electrical power supply. When gases such as argon, oxygen, nitrogen, and shop air are forced through this small nozzle orifice, it becomes pressurized.
When this pressurized gas gets subjected to electrical power from the power source, it becomes an electric arc called "plasma jet."
When heated, the plasma jet can get to about 22,000 degree-Celsius, which quickly constrict the work piece and penetrate it to give a clean cut. Also, the molten material is simultaneously blown away by the plasma efflux.
How a Plasma Cutter Works
The plasma cutter works when you issue a start command, plasma gas flows in the swirl pattern around the electrode in the plasma torch.
Simultaneously, the power system quickly generates an open circuit high VDC voltage (about 4000 VDC), triggers the arc starting console to produce a high-frequency spark that ionizes the plasma gas and makes it electrically conductive.
The pressurized and ionized gas is passed from the electrode to the nozzle orifice to create the pilot plasma electrical arc.
The pilot arc travels to the work piece and shuts the arc console high-frequency voltage and opens the pilot arc circuit to allow the power source to supply a high DC.
The DC creates amperage based on the user's selected settings and produces a constant flow of plasma gas to the cut through the work piece. The plasma cutter also uses a secondary shielding gas to remove the molten material to create a cleaner cut.
Plasma Arc Cutting
The plasma arc cutting process is a technique that involves the use of highly heated gas (up to 30,000 degrees Fahrenheit) in cutting through metal. What happens is that the gas gets heated to temperatures that make it capable of conducting electricity and ionizing.
Although the plasma arc cutting may seem similar to the oxy-fuel process, there are apparent disparities. While the oxy-fuel process involves the oxidation of the metal by oxygen, followed by the melting of the metal resulting from the exothermic reaction, the plasma arc cutting process uses the arc to liquefy the metal.
They are also utilized in cutting metals such as stainless steel, aluminum, cast iron, and non-ferrous alloys.
CNC Plasma Cutting Configurations
There exist three major types of designs of CNC plasma cutting, and what differentiates each type of structure is
The forms of materials before processing
How flexible the cutting head is
The configurations are:
1. 2-Dimensional / 2-Axis Plasma Cutting
This type of system produces flat profiles with a 90-degree cut edge relative to the material surface. It can be used to cut shapes from metal plates up to 150mm thick
2. 3-Dimensional / 3-Axis plasma cutting
This configuration is also for producing flat profiles from either plate metal or sheet. One significant difference between it and the 2-D design is that it has an additional rotation and a wide range of cut edge angles.
Tube and Section Plasma Cutting 
Example of a CNC Plasma Cutter
When it comes to CNC plasma cutters, it is pertinent to consider performance, cut quality, reliability, and durability. An example of an exemplary plasma cutter is the BAILEIGH PT-22 plasma cutter.
It is perfect for small and medium-sized projects, having a system that is easy to use and maintain. There are more examples of CNC plasma cutters available, but it depends on what you want to do precisely.
Precision Plasma Cutting
Precision, when it comes to plasma cutting, tends to improve the efficiency of the process. A high-precision plasma system focuses sufficient energy on a smaller area. An increased plasma density can help get more precise cut with a relatively narrower "KELF" and much less top-edge rounding.
While previous torches with less precision had an orifice of about 0.1875 inches, the latest nozzles are created with precision in mind. We now have an orifice of 0.040 to 0.045 in., delivering as much as 60,000 amps psi of cutting energy.
To sum up, high-precision plasma cutting translates to faster cutting, high-quality edges, and consumables with longer life.
Tube & Section Plasma Cutting
This type of configuration is typically useful when processing tube, pipe, or long sections.
The Plasma Cutting Head maintains a stationary position while someone can rotate the work piece (a pipe, tube, or long section) along its longitudinal axis.
Like configurations like the 3-D plasma cutting, the cutting head can tilt and rotate, thereby making it possible to create angled cuts through the tube or section's thickness.
Plasma Arc Cutting Benefits
The following are the benefits of the plasma arc cutting process:
Little or no risk when attempting to alter the shape of the metal (known as distortion)
Precise cutting
Slag-free cuts when working with stainless steel, aluminum, and carbon steel
Suitable for all work positions
Quick process
Does not require gas cylinders
Can be used for a wide range of metals
Variations of the Plasma Arc Cutting Process
There are three variations of the Plasma Arc Cutting process, and they are:
Low-Current Plasma Cutting
High-Current Plasma Cutting
Water incorporated cutting
The Low-Current arc cutting produces high-quality cuts of thin materials, and one of the typical features of this cutting is that it uses a maximum of 100 Amps and a much smaller torch.
The High-Current Plasma Cutting process, on the other hand, uses a relatively larger torch when compared to the Low-Current Plasma Cutting.
Main Arc Generator
Different methods are used to generate the arc. One way to create the angle is by bringing the torch in contact with the work piece. Also, some cutters use a high voltage and high-frequency circuit to start the arc.
Besides, plasma cutters often used close to sensitive electronics like CNC hardware or computers, start the pilot arc by a method different from the two above.
Another method is known as "Capacitive Discharge," This technique involves introducing discharge into the primary circuit through a silicon-controlled rectifier.
Choosing a Plasma Cutter
While different cutters offer different unique features, it is pertinent to know the one to choose. Therefore, when selecting a plasma cutter, you must consider the following:
AIR COMPRESSOR — A compressed air is necessary for creating the plasma, and this can either be provided by a built-in air compressor or an external tight air supply.
RELIABILITY – Must not break down during active use and must stand the test of time
PILOT ARC – Ensure that the arc has increased stability and more extended consumables since it is possible to cut metal without letting the torch tip to strike the metal.
DUTY CYCLE – Must have a high duty cycle to withstand prolonged usage. But this will decrease as the voltage increases.
WEIGHT – A Lightweight cutter is preferable to a heavy plasma cutter. While weight may range from 20lb to 100lbs, a plasma cutter with relatively small value is suitable for easy mobility.
Conclusion
Plasma cutters play a huge role in almost all fabrication, industrial, and construction processes. They use a simple basic principle, and anyone can use them without much training.
New technologies such as computer numerical controls (CNC) have been used to produce high precision and mechanized plasma cutters for processes that require high accuracy.
Related Topics
Paschal Okafor
is
NaijaTechGuide Team Lead
. The article
How Does a Plasma Cutter Work
was written by . The article was last modified:
October 18th, 2020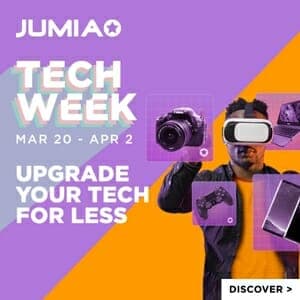 NaijaTechGuide may receive financial compensation for products/services purchased through affiliate links on this site. See
full Affiliate Disclosure Here