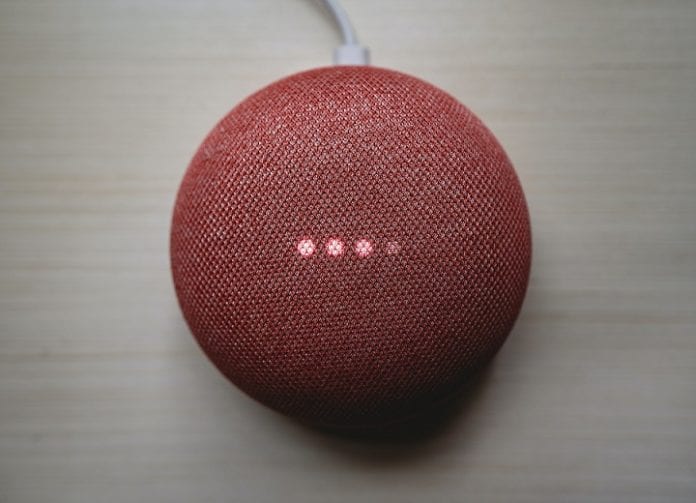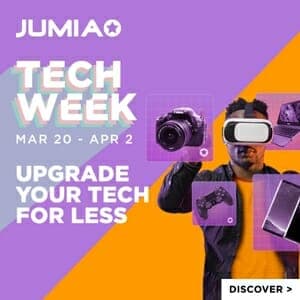 The digital marketing trend that online brands cannot overlook this year is voice search. This is a digital trend that has put innovations like Cortana, Amazon Echo, Apples' Siri and Google Assistant at the front foot.
The truth is, SEO experts now have a new responsibility of giving ample attention to optimizing their text-based content for search engines to use to answer voice search queries.
In the course of this article, I would be highlighting what voice search is, how it works and 10 easy ways an SEO expert can optimize content for voice search in 2021.  Without further ado, let us delve in.
What is Voice Search?
Voice search is a search functionality that can be used on both desktop and mobile devices to surf the web. In voice search, the user usually employs the use of a wake phrase which in this case is "Ok Google". A user can perform voice search hands-free or by clicking a microphone icon that is located at the right of Google's main search field.
You might be of the impression that none of your website visitors uses voice search! But with a quick glance at industry statistics, you would come to terms with the fact that voice is emerging as a big player in SEO.  However, as an SEO expert or digital marketer, you should start optimizing your content, so that your brand can stay alive in competition.
In the past, Google voice search usually required users to make a call to a number via their mobile device, then, they would be prompted via a pre-recorded message to "say your search words". The web user would then verbose the keywords of his search interest and would be updated with the information through a webpage.
In the course of time and ever improving smart tech, there has been improvements in speech recognition technology. After some years, Google launched the "Google Voice search". With this speech recognition solution came other successful integration of voice search to Google maps, Google Assistant, and some of Google's smart home devices.
How Google's Voice Search Works?
In search engine ranking positions, there are websites that rank in position Zero for some search results. Position Zero is refered to as featured snippet. It is the single search result that Google uses to pull the data that they use to answer voice commands in voice searches.  This implies that in order to optimize your content for voice search, you should super charge your content, so that it can win the featured snippet.
This further implies that if you use smart home devices such as  Amazon Siri, Amazon Echo or Cortana, you would receive an answer from data culled from the featured snippet of the search result. Furthermore, the voice search command is less common for desktop users and more for mobile phone users.
Let us quickly highlight some of the advantages of optimizing your content for voice search;
An increase in website traffic and overall site ranking
More online visibility for your Brand
Enhanced click through rate for your website content
10 Ways to Optimize your Content for Voice Search
1. Optimize Your Content To Satisfy User Intent
The ideal goal of every online business should be to satisfy customers. As a content creator, that should be your top most priority. In fact, Google has placed "the ability of a website to match search intent" as a rank factor. Endeavour to provide informational guide about your organization on your website.
Also see to it that you use structured meta data the right way so that Google would be find it easy to crawl your site and tell what your site is all about. Write long reads, as they show the users and search engine bots that you have an in depth knowledge about a focus keyphrase.
Knowing your content niche inside out does not mean that your website visitors do, put out your content in the simplest way possible. if users are satisfied with your content, some analytical metrics like bounce rate and retention rate would signal bots to rank your site. In so doing, you would win the featured snippet for the specific keyword and appear in voice search results.
2. Optimize your Website for Mobile Usability
From statistical data, majority of the voice searches performed are done with mobile devices. Not everyone would carry a laptop or desktop computer around , mobile phones are more convenient internet companions.
If your site is mobile friendly, you would high ranking positions which would help your content more suitable for use in voice search.  Here are some tips on how to optimize your blog for mobile usability.
Keep your content font size readable
Add a search bar to your website, so that your site would have easy navigation through its content
Keep your content as clear, concise and relevant as possible
Work on your site loading speed
3. Employ the use of Natural Language Keywords in SEO Optimization
Majority of voice search queries come in the form of conversational phrases. This is a lot different from inputting text in your browser search field.  The significance of this to digital marketers is that they should optimize their content to have long-tail  keywords that are more conversational.
Keywords are what searchers use to find their needle in a haystack. Conversational long tail keywords actually does a good job of narrowing the scope of the search for the user.  For instance, the phrase; "How To make money writing for opera news" with three keyphrases.
These keyphrases are; how to make money, how to make money writing and how to make money writing for opera news. The job of the phrase "Writing for opera news", narrows the scope of the search to the popular opera mini owned platform that pays writers to write for them.
The use of Natural language keywords helps you audience to get specific web results. Therefore, in a bid to optimize your content to win featured snippets and appear in voice search results, flex natural language keywords in your content.
4. Create a Question Based FAQ Page
The average length of text in a Featured snippet is 45 words. To win the featured snippets, certain paragraphs in your text should be crafted in a way that they answer search queries in the simplest way ever. It is from this paragraphs that Google would pull text from and serve them to users as text snippets.
What better way to do this than to use FAQ page for your content. Add as many questions and answers as you can to support your content. In the FAQ pages, also add natural language longtail keywords that have high traffic potential.
5. Use a Local Search Strategy For Your Online Brand
Local business tend to be affected more with this new trend of the voice search functionality. Pay attention to your local business listings, as this would help you to achieve high ranking results.
Do not provide different results in your searches, as this would make search engines as to which information to rank your blog for.
It would be important to note that optimizing your content for voice search, does not apply to some online businesses. For instance, a blogger does not  necessarily need to do local search optimization. As for a business that has a physical locale, optimizing your content for local search should be a top priority.
Per adventure a user uses a voice command to ask "closet Print Press near me", Google can fetch data from a business listing, sync with Google maps and serve the information to the user.
All in all, local search optimization should be a must-do for physical businesses that have an online front, but a negotiable indulgence for 100% online brands like blogs.
6. Optimize your Content For Specific Search Engines
Asides from the popular Google Search engine, there are other search platforms like DuckDuckGo, Yandex and Baidu. To achieve high results in SEO, you need to diversify and target other search engines.
7. Use Schema Metadata For SEO
With structured metadata, you can reach high ranking positions for some search terms most especially if you have good content.  With a site with fully optimized schema, Google and other search engines can easily find your website and if you a top notch writer, you might win featured snippets.
There are lots of things that a content creator can do to optimize content for voice search, but the most important in the SEO Blog Post checklist is integrate Structured Data For your Website. Without doing this, Google would find it difficult to know what your website is all about, and what keywords to rank it for.
Related Topics
Paschal Okafor
is
NaijaTechGuide Team Lead
. The article
7 Ways to Optimize your Content for Voice Search
was written by . The article was last modified:
January 31st, 2021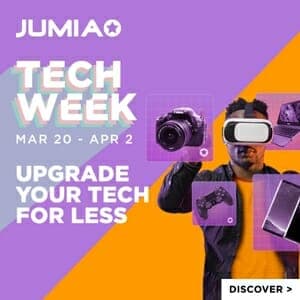 NaijaTechGuide may receive financial compensation for products/services purchased through affiliate links on this site. See
full Affiliate Disclosure Here