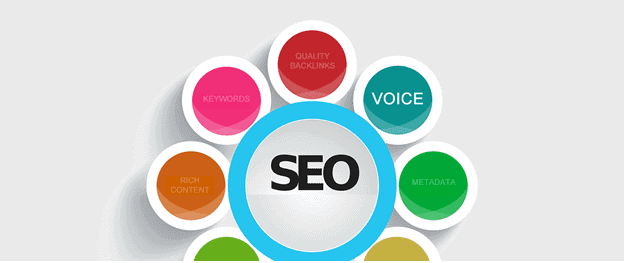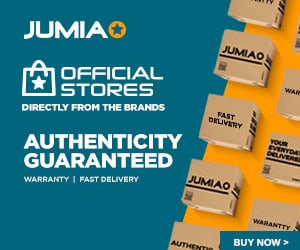 A screen will no longer be required to conduct as much as 30% of all website sessions by 2020. Sounds astounding, doesn't it?
The fact is, voice-only search lets users browse the internet and consumer information without actually having to scroll through sites on desktops and mobile devices. And this new technology may well be adopted by all successful brands by 2020.
What Voice Search Is
As opposed to typing keywords into a search query to produce results, voice search basically lets users speak into a device. Audio technology uses speech recognition to comprehend what users are saying with absolute precision. It then delivers results verbally to the user.
Think it's a whole new concept? No. Voice search has been around for quite some time, and programs like speech-to-text and voice dialling are great examples of this technology. Also, programs such as Google Assistant, Siri, Microsoft Cortana and Amazon Alexa all use voice search capabilities.
Although particular devices can be optimized for voice search, brands, platforms and websites can also be optimized for it. For example, Amazon Alexa can flawlessly sift through Spotify's musical inventory, scan Wikipedia or shop on Amazon swiftly at a user's command. That shows how specific brands opt to enhance their interfaces to suit their voice search.
How VS Affects SEO Rankings
Voice search radically enhances user experience – and due to that, by 2020, half of all online searches will be made through voice search. Thanks to its high-volume use, search engines such as Google are putting greater emphasis on voice search optimization.
After all, the purpose of SEO is to rank websites correctly so users can find the best information for their search query as swiftly as possible. User experience is, eventually, at the vanguard of search engine optimization.
However, it is significant to recall that voice search SEO and conventional website SEO are different. Some factors, therefore, that impact website rankings may or may not have the same effect on voice search – and vice versa.
Fortunately, there are some tips that can help you balance the two SEO tactics and rank your website for search listings and voice search.
How You Can Optimize Voice Search
When users use voice search, they are generally hoping to complete an action or information on a subject. But notwithstanding the two different intents, Google uses the same procedure to rank sites.
Here are 5 simple ways to boost voice search rankings, regardless of your goal.
1. Ensure Your Website Loads Swiftly
Just like conventional search engine optimization, Google voice search favors websites that load swiftly. You should ensure that your site is responsive and works effectively on mobile devices.
It's also important that images are optimized and files are compressed, as well as utilizing website catching to enhance page speed. You should also make sure that your server's response time is cut as much as possible.
2. Write Just as You Speak
Users tend to write in short phrases when they search for content on desktop or mobile. For example, if a user wanted to find a great web developer, they could type "top web development companies" into Google.
However, if they used voice search, a user might say "What are the world's top web design companies?" So, the thumb rule is that you should include those long-tail keywords to ensure your content is enhanced for voice search as well.
What's more, you should ensure you keep phrases short and simple. Voice search results are generally written at a very elementary level, so you should break down your information in such a way that it's easy to understand for anyone.
While phrases should be short and pithy, long-form content still ranks better on voice search as well as conventional search listings. Try to write web page content that lands between 1850 and 2500 words.
3. Include Featured Snippet
The average voice search result is approximately 29 words long. However, although shorter answers fair better, there must be a method to suggest how the content will be identified by Google. And that method is a featured snippet, also called position zero or answer box.
In desktop search listings, these snippets appear just after the paid ads but prior to the regular search listings. To enhance your content for a recognizable featured snippet, include a brief summary of your main content above the fold under 29 words.
Google can easily read all sections that use H-tags, lists, and bullet points that then perform well. In addition, be sure to include your long-tail keywords within the featured snippet.
4. Focus on Local Searches
Brands that invest in local content are more likely to produce voice search content than don't. 22% of voice search queries are looking for location-based content. Try using phrases like "near me."
Voice Search Drives Website Traffic to a Website
Although there's still no evidence whether voice search results directly play a role in an increase in your Google Analytics reports, it does drive traffic to your website.
In addition, you can scroll through written dictations of search results, which allows you to direct to the site conventionally and ups organic traffic when they do so. Also, voice search can improve other vital metrics, such as online sales or media plays on websites like Pandora and Spotify.
Is it Possible to View Your Search Rankings?
That voice search is key to raising brand awareness and conversions goes without saying. So, is it possible for you to see your voice search rankings to understand what you have to do to make improvements? Maybe, not yet.
A few years ago, a digital agency called Roast, according to reports, built an automation software that allowed it to run several queries and report on results its customers. While the report is beyond perfect and incomplete, it is likely to carve a niche for more precise voice search ranking reports in the future.
Until then, the best course is to keep optimizing for search engine optimization. Finally, you'll be able to view tangible reports showing the fruits of your effort and make more precise improvements.
In a Nutshell
Research suggests that investing in voice search optimization helps improve brand awareness, online acquisitions and income. In fact, one report found that voice search eCommerce led to $1.8 billion in revenue of ecommerce behemoth Amazon.
And by the year 2022, that figure alone is likely to surge to $40 billion. But notwithstanding the ever-growing prominence of voice search, its popularity and specialized use are still going up.
Related Topics
Paschal Okafor
is
NaijaTechGuide Team Lead
. The article
How Voice Search is Innovating SEO
was written by . The article was last modified:
May 4th, 2019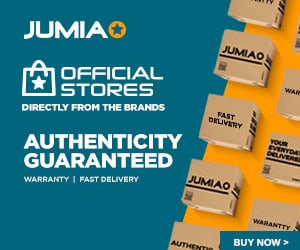 NaijaTechGuide may receive financial compensation for products/services purchased through affiliate links on this site. See
full Affiliate Disclosure Here